For a long times, we wrote articles for you about the movies we watched each months. We watch quite a lot of movies, so it usually was a long list. But we talked and instead of talking about a the movies a little bit, we decided we'd rather share with you our movie tips. So, form now on we will show uw the movies we watched last month and liked the best. That way, you get monthly tips on the things we watched! Are you ready? Here we go! 
Carola
Life is Sweet
People who follow us on Instagram know that I'm really into Criterion Collection movies. Lately I've been buying quite some new/second hand ones. And Life is Sweet was one of them. Life is Sweet (1990) is a comedy/ drama movie where we follow a family living in the suburb north of London.  I really enkoyed watching this movie, because you indeed have the idea you're watching a certain period in someone's life. It's interesting to follow this family, a mother & father who have two daughters (Twins). 
I didn't check who the director was, but the movie reminded me a bit of Secrets & Lies and Another Year. When I looked at Imdb I saw they are all directed by Mike Leigh haha. I had no idea! Now, I ordered quite some other Mike Leigh DVDs, so I can watch more soon. The Criterion COllection DVD Mean Time arrived already and hope that some other will arrive soon!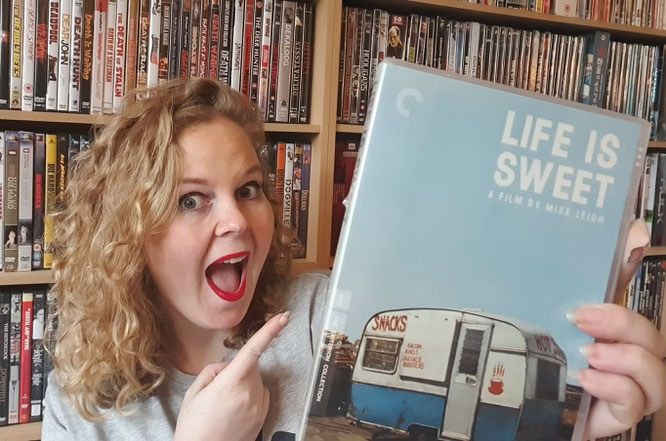 Robinson Crusoe on Mars
Another Criterion Collection DVD! This is on that was on the shelves already for a while. I even kind of forgot we had this movie haha. I almost bought it second hand, but when I checked the shelves it was already there! So I decided to watch it soon, since I had almost bought it twice. And I wasn't disappointed! 
Robinson Crusoe  on Mars (1964) is about an astronaut who's stranded on Mars with his monkey. There, he has to find a way to keep both of them alive and be able to eat, drink and have oxygen. 
I really enjoyed this one. It's a bit of an older movie, but I love seeing those regularly. I love how they made Mars and how everything looks. That would be reason enough just to watch the movie (again). 
Besides that, I thought the movie was very original. I like how the story develops. It's not predictable at all in my opinion. I was suprised by everything that happened in the story and Paul Mantee is incredible as Christopher Draper!
From Bedrooms to Billions: PlayStation Revolution
Another movie (documentary in this case) I watched in January was PlayStation Revolution. It's a documentary  (2020) that is all about the development of PlayStation and the influence of PlayStation on games. 
I really enjoy gaming ( a lot console types, not just PlayStation) and I thought it was a lot of fun to see this. There were quite some things in the documentary I didn't know yet. And I really enjoy learning more about games in the early days and how it all developed to what it is now. 
If you enjoy gaming too, I definitely recommend this one!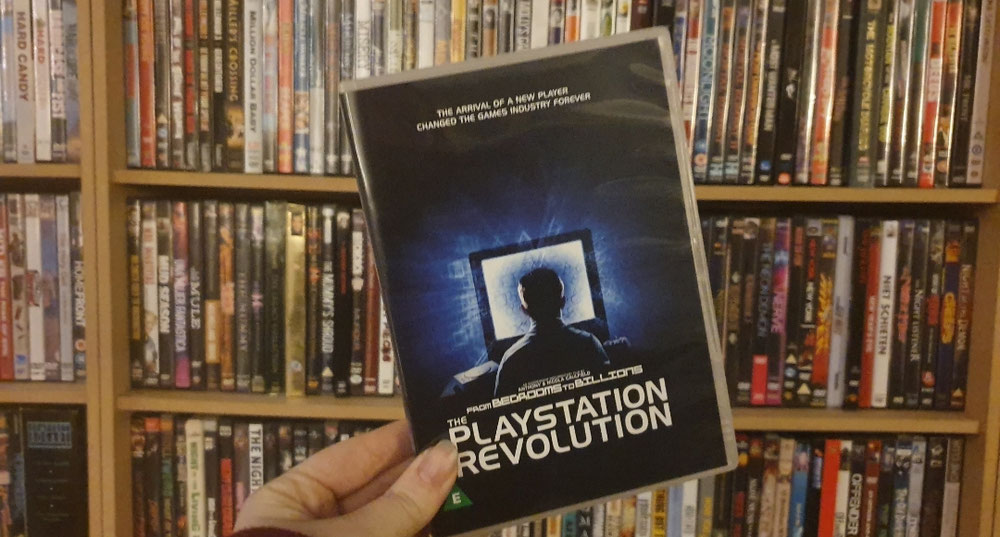 First Man
I think Ryan Gosling is one of the best actors out there at this moment, so I was very curious to see him as Neil Armstrong in "First Man". I missed it in the cinema and recently bought the Blu-Ray of the movie, while I already had it on DVD, but I loose track of that sometimes haha. Besides the fact that Ryan Gosling was in the movie, I also love the subject of the movie. I have always been interested in space and the space race.
"First Man" gives the viewer an inside look at the life of astronaut Neil Armstrong from 1961 until 1969 and it's based on the biography of his life called 'First Man: The Life of Neil A. Armstrong', written by James R. Hansen. The movie starts in 1961, about a year before the death of his 2 year old daughter and it tells the story of the years leading up to the moonlanding, the first step on the moon and the return to earth in 1969.
I really enjoyed the movie and although it is a big budget movie, it's never over the top or pretentious. I really loved Ryan Gosling in this movie and his acting is solid as always! The rest of the cast is also very good.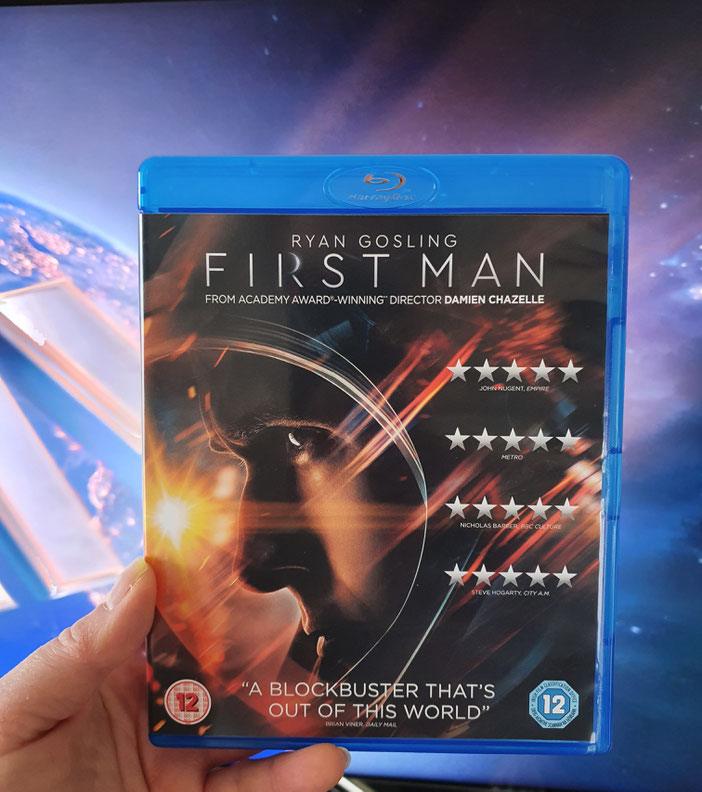 Series: Lupin
When I was browsing Netflix, I stumbled upon "Lupin". When I saw that Omar Sy played the main role in the show I decided to give it a try.
"Lupin" tells the story of professional thief Assane Diop, the son of a Sengalese immigrant, living in Paris. When he is still a child, his father gives him a book about Arsène Lupin, the gentleman thief. Not long after that his father gets framed for a crime he did not commit and hangs himself in prison, leaving Assane an orphan. 25 years later Assane is still inspired by the book about Lupin and he decides to avenge his father's death.
I absolutely loved this series and binged the first season in no time (it consists of 5 episodes of about 45 minutes). I can't wait for more of this awesome show.
Series: Cobra Kai (season 3)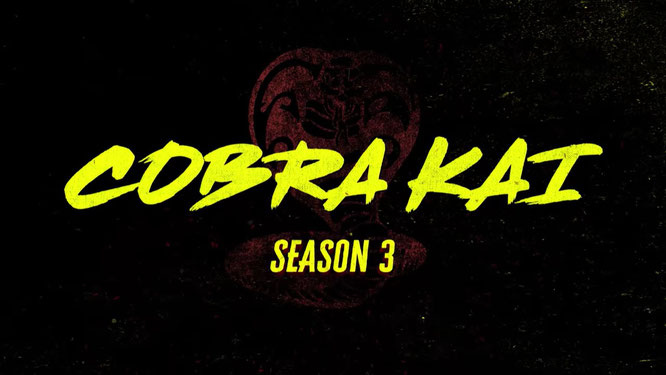 Another show I binged was "Cobra Kai", to be more exact the third season of the show. I love this show and as soon as season 3 hit Netflix, I started watching.
In 1984, the movie "The Karate Kid" was a big success and in 1986 and 1989 the second and third film followed. "The Karate Kid" tells the story of Daniel LaRusso, played by Ralph Macchio. Because of a new job, Daniel and his mother move frome New Jersey to California. It soon becomes clear that Daniel doesn't fit in at all and he becomes the laughing stock of a group of bullies led by Johnny (played by William Zabka), who all train at a karate dojo: Cobra Kai. He soon gets into a fight with them and is saved by an elderly man called Mr. Miyagi. They find out that the sensei of the boys is the real enemy and Mr. Miyagi agrees to teach Daniel karate. In just a few months they have to get ready for a show down at the All Valley Karate Tournament. The series "Cobra Kai" picks up the story of Daniel and Johnny decades after this tournament. Daniel and Johhny are both middle aged men and still live in The Valley. Daniel is a successful car salesman with a gorgeous wife and two wonderful children. Johnny is the complete opposite. He is divorced and has an estranged son. He works as a handyman. Through a turn of events the two become rivals once more as Cobra Kai returns to the Valley.
Season one came to Netflix in 2018 and the thrid season hit the streaming device at January 1st of this year. At the moment filming for the fourth season is in progress.