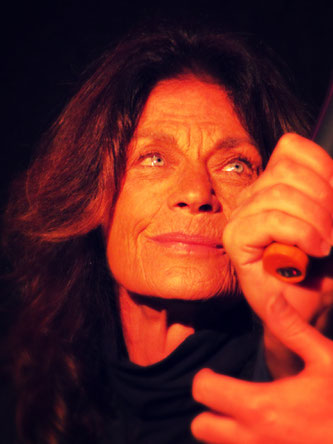 Some people say that the eyes are the windows to the soul and ever since I met the wonderful Meg Foster, I know that to be true! I mean ofcourse Meg Foster is mostly known for her acting and her presence on the big and the small screen over the last 4 decades, but she is also known for her beautiful and intense blue eyes. In some of her roles her eyes make her look kind of creepy, but in real life they are just beautiful and like I already mentioned, the soul behind them is just as beautiful. 
We met Meg Foster at Weekend of Hell 2016 at The Turbinenhallen in Oberhausen (nowadays this horror convention is called House of Horrors).  It took place in the first weekend of November and Meg's new movie "31" (directed by Rob Zombie) had just been released. To promote it, a big part of the cast of the movie was present at Weekend of Hell. I had watched 31 in the weeks leading up to the convention, but I also knew Meg for some of her other roles (like  her then recent role of Carla Grunwald in "Pretty Little Liars"...
Who is Meg Foster?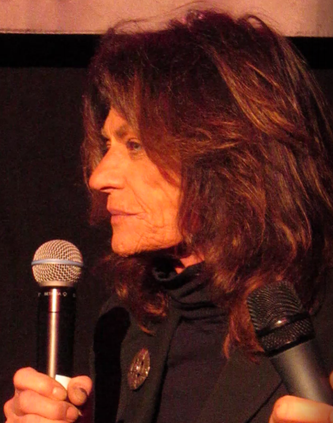 Meg Foster was born Margaret Foster on the 10th of May 1948 in Reading, Pennsylvania (USA). She grew up in Connecticut, with her parents David and Nancy and four siblings; three sisters and one brother. Meg studied acting at the Neighbourhood Playhouse in New York, where she worked with Sanford Meisner. He is one of the most influential acting teachers of the 20th century (together with Stella Adler and Lee Strasberg). Meg did a lot of stage work and among her stage credits are: "King Lear, "Barabbas" and "Three Sisters". She got her first role in 1969 (aged 21) and in the decade that followed she appeared in a whole lot of TV shows, like "Hawaii 5O", "The Scarlett Letter", "The Cosby Show", "Miami Vice" and "The Six Million Dollar Man". In 1982 she played the role of Cagney in "Cagney & Lacey" for 6 episodes (she got replaced by Sharon Gless). In the late 80s Foster began to appear in more movies. One of her bigger roles was the role of Holly Thompson in John Carpenter's "They Live". One of her biggest cult roles was the role of Evil-Lyn in "He-Man: Masters of the Universe". Meg has a whopping 121 acting credits to her name and among them are movies like: "Leviathan", "Stepfather II), "Best of the Best 2", "Blind Fury", "The Man in the Iron Mask", "The Lords of Salem" and "Jeepers Creepers III". Recently Foster played a recurring role in two very popular TV shows: "Pretty Little Liars" and "The Originals".
31 Panel at Weekend of Hell 2016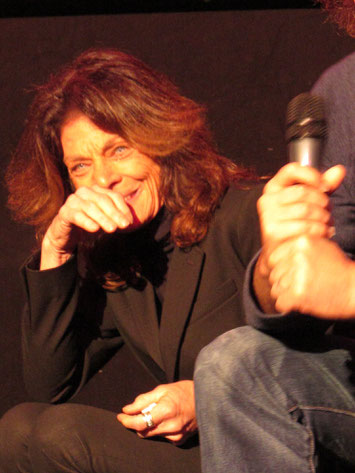 Weekend of Hell (Fall) 2016 had an amazing guestlist, with big names like: Sean Patrick Flanery ("Boondock Saints"), Tommy Flannigan ("Sons of Anarchy", "Gladiator"), Natasha Henstridge ("Species"), James Remar ("Dexter") and many more. Since I really like "The Originals" and "Pretty Little Liars" I was very happy with the addition of Meg Foster to that list. I don't know if it's because of her eyes or her somewhat mysterious roles, but I knew I had to meet her. At our second day, we attended the "31"-panel and that was very cool. During the panel there was a very special moment. Jeff Daniel Phillips (one of the other actors from "31" was talking about the movie, when suddenly he started to talk about Meg Foster.He talked about what a great actress she is and how she really helps people get into a certain zone during the making of a movie. 
"She is a brilliant actress and you are all lucky to be here...while she is around (...) she is a real treasure."
That was really nice and everyone started to applaude. It even brought some tears to Meg's eyes, she was clearly impressed by the kind words of Jeff Daniel Phillips. Click to video below to watch this great moment.

Meeting Meg Foster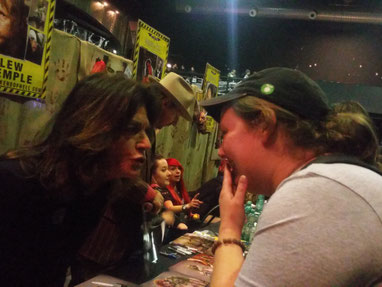 Like I said I knew I wanted to meet her, she seemed so nice. Well Carola and I sometimes bring some presents (Candy or cookies) for the actors we want to meet and I just wanted to give her one. It was the second day and it was quite late, so Carola went to Lew Temple for an autograph. It was just before the "31" Group Photo Op and when Carola was talking to him, I saw that Meg's spot was empty. So I thought, I'll just wait until after the shoot. Carola also had a present for Lew and while he was opening his bag of "schuimpjes" (dutch candy), Meg returned to her place. She was so nice and offered us some chocolate. At that moment I told her I had a litlle something for her and that I would come back after the photoshoot.  And so I did. I gave her the candy and she was just so thankful. She started to talk about my shirt and how she loved Dexter (it was a Dexter shirt). We talked a little about "Pretty Little Liars" and "Ravenwood" and she asked me if I saw "31". Suddenly she said I could pick a photo for an autograph and said she wanted to give it to me. I said that I wanted to pay for it, but she looked into my eyes and said: "I want to GIVE this to you, because you are so kind". After she signed the picture we talked a bit more and I asked her if I could give her a hug, she answered that she just wanted to ask me for a hug. After that she wished us a safe trip home. It was such a great pleasure to meet this wonderful woman. She really made my day and I hope I will get the opportunity to tell her that iat another convention some time! It was one of the best meetings I had and I will never forget that day..Thank you Miss Foster!
Oh and if you want to see a video of the meeting, click below!