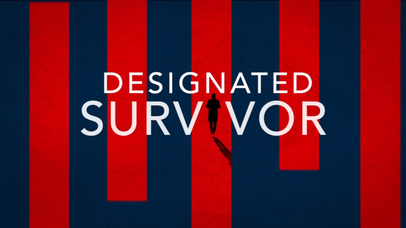 Have you ever wondered what it would be like to be the President of the United States of America? You may think that is not something you become overnight. Well in a normal scenario that would be more than true.  First you would have to meet the requirements, then you have to register, participate in (and win) some primary elections and win the elections, to name some minor things. But in the turbulent times we are living in we also have to take into account what can happen in an abnormal situation. "Designated Survivor" tells the story of Tom Kirkman (Kiefer Sutherland), a small time American government official. After an unprecedented terrorist attack, Kirkman suddenly finds himself in charge of one of the most powerful nations of the world. With a new season of "Designated Survivor" premiering this week , we thought it would be nice to do a Series Talk about this popular Netflix Original.
The Story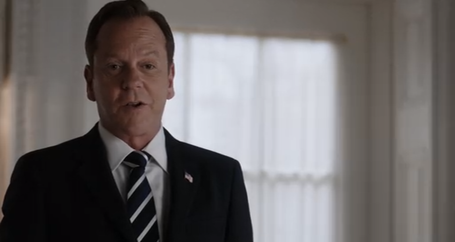 It's the night of the State of the Union address, an annual speech presented by the President of the US to the Us Congress. Tom Kirkman (Kiefer Sutherland) is a low-level Cabinet member (he is the Secretary of Housing and Urban Developement) and he has been appointed as 'designated survivor'. The 'designated survivor' is a member of the US Cabinet, that is arranged to be physically distant at a secure location at the moments like the State of the Union, when the President and all the other leaders of the country are in one place. This is intended to guarantee that there will be one person in the President's line of succession left, in case of a catastrophic accident (like a bombing or mass shooting). Tom and his wife Alex (Natasha McElhone) decide to take up this opportunity to spend a night together. We learn that Tom and Alex have got two kids, a teenage son Leo (Tanner Buchanon) and his youger sister Penny (McKenna Grace). Tom is watching the live coverage of the State of the Union, when suddenly the signal is lost. Soon it becomes clear that something terrible has happened, a terrorist attack has totally destroyed the Capitol and everyone attending the State of the Union. Because everyone above him in the line of presidential succession is killed by the attack, Kirkman finds himself promoted to President of the US and he is immediately sworn in. Tom struggles with his new responsibilities and he questions his own capabilities. At this point Tom is unaware of the fact that the attack is just the beginning and he soon finds himself involved in a conspiracy of huge proportions...
The actors and their characters
There are a lot of fine actors  and characters in "Designated Survivor" and I would love to tell you about all of them, but I don't think that is a good idea. To give you a short impression, I will talk about some of my favorite characters (and the actors behind them).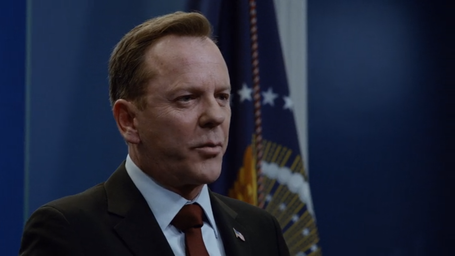 Kiefer Sutherland plays the role of Tom Kirkman and he is solid as always. Sutherland is known for his versatility as an actor and he starred in a lot of great movies and series.  Sutherland got his big break in the eighties and over the last decades he played in movies, like: "Stand by Me"(as Ace Merrill, 1986), "The Lost Boys" (as  David, 1987),  "Young Guns" (as Josiah Gordon 'Doc' Scurlock, 1988), "Flatliners" (as Nelson, 1989), "A Few Good Men" (as 2nd. Lt. Jonathan Kendrick, 1992), "The Three Musketeers" (as Athos,  1993), "A Time to Kill" (as Freddie Lee Cobb, 1996), "Phone Booth" (as The Caller, 2002) and Pompeii (as Corvus, 2014). Besides his roles on the big screen, Sutherland also earned his stripes on TV and he is probably mostly known for his role as Jack Bauer in the immensely popular: "24". The show ran for nine seasons, resulting in a total of 203 episodes. Of course "24 is not Sutherland's only project on TV, but it is his most memorable appearance. And now he is back in the Netflix Original "Designated Survivor". As mentioned before Sutherland plays the role of Tom Kirkman, a good-hearted family man. Tom is a former urban planner and works as a government official in Washington. Due to an unexpected turn of events, Tom is sworn in as the new President of the USA and it soon becomes clear that he is in over his head. Sutherland does a great job in portraying the confusion and despair that takes over Kirkman in this unprecedented scenario.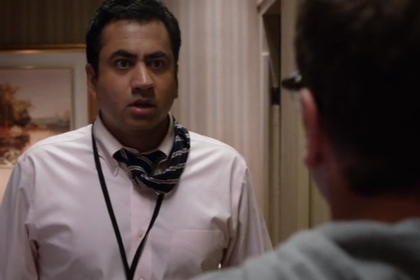 One of my favorite characters in "Designated Survivor" is Seth Wright, played by Kal Penn.  Seth works as a speechwriter for President Richmond. After the attack Seth does not feel well and he retreats to the White House bathroom to catch his breath. When another person walks in and starts to vomit in the stall next to him, he speaks up his mind about the new President (Kirkman) and how he thinks he is not fit for the job. The other person turns out to be President Kirkman himself and Seth gets the scare of his life. Although he thinks his career is over because of this, the opposite is true. Kirkman appreciates his honesty and takes him on as a special adviser. Later he is promoted to White House Press Secretary. Fun Fact: Kal worked at the White House Office of Public Liaison under the Obama administration and because of this he also serves as a special adviser for the show. Furthermore Penn is known for roles in tv shows, like: "House M.D" (as Dr. Lawrence Kutner, 37 episodes), "24" (as Ahmed Amar, 4 epsiodes), "How I met your Mother" (as Kevin, 10 epsiodes),  "Battle Creek" (as Fontanelle White, 13 epsiodes) and "Deadbeat" (as Clyde, 13 episodes).  Penn also starred in movies, like: "Van Wilder" (as Taj Mahal Badalandabad, 2002) and "Epic Movie" (as Edward, 2007). Other than this Seth is known for his role as Kumar in the "Harold & Kumar" franchise.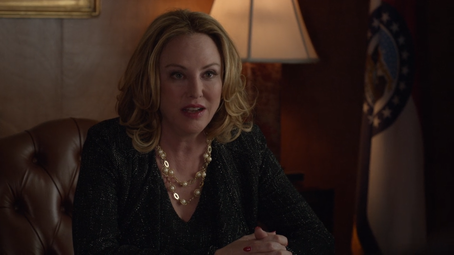 Another one of the great characters in "Designated Survivor" is  Kimble Hookstraten. I can't really tell why I like Kimble, because she is very tough to figure. There are moments I want to wring her neck and I can't really decide whether to trust her or not. Just a few hours after the Capitol bombing, it turns out that the Republican Party picked Kimble as their designated survivor. She seems to be supportive of Kirkman as the President, but she does harbor her own secret agenda. Eventually she gets elected as Speaker of the House of Representatives. Kimble is played by Virginia Madsen and she does an amazing job. Madsen was born into an acting family (her brother is Michael Madsen) and her acting career kicked off in the eighties.  In 1984 she was cast to play Princess Irulan in David Lynch's sci-fi cult classic "Dune". You might also know her from her roles in movies, like: "Creator" (as Barbara Spencer, 1985), "Modern Girls" (as Kelly, 1986), "Candy Man"(as Helen Lyle, 1992) and Sideways (as Maya, 2004). For this last one she received numerous awards and nominations (including nominations for a Golden Globe and for the Academy Award for Best Supporting Actress).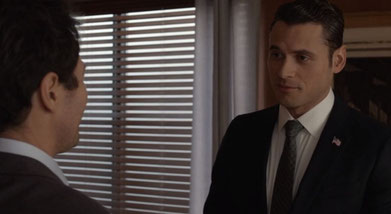 The last character I would like to point out is Aaron Shore. Aaron was the deputy Chief of Staff of the White House under the Richmond administration and at first he seems to be very hesitant about Kirkman as the new POTUS. Nevertheless, Kirkman chooses Aaron to be his new Chief of Staff and they soon become closer. Aaron is played by Mexican actor Adan Canto. He is best known for his role as Sunspot in "X-Men: Day's of Future Past" (2014). He also played Torres in the Fox series "The Following". Canto made his acting debut at the age of nine and he also played in some Mexican movies and telenovelas.
My opinion
I decided to try this one, because a lot of people seemed to recommend it to me and I must say I like it. Although I do think that some of the things happening are a bit "too much", I really enjoy watching it. There are moment it really grabs me and there are a lot of great actors in "Designated Survivor". I've always had a soft spot for Kiefer Sutherland, so it's great to see him back on TV. If you like political drama...check this one out.
Rating