In the weekend of 24-25 June 2023, Heroes Dutch Comic Con will be back at the Jaarbeurshallen in Utrecht for their first Summer Edition (instead of the Spring Edition). We already wrote about two of the guest announced for this edition in a previous article. In this article we will tell you about the rest of the guest list (so far?).
Gwendoline Christie (Sunday only)
We are so excited about this guest ... we haven't seen her before, she plays awesome roles in movies and series, like:  "Game of Thrones", "Wednesday", "Star Wars" and "The Sandman". You might know her as Brienne of Tarth,  Principal Weems, Captain Phasma or Lucifer Morningstar. Her real name is Gwendoline Christie and she is coming to Heroes Dutch Comic Con (Sunday only).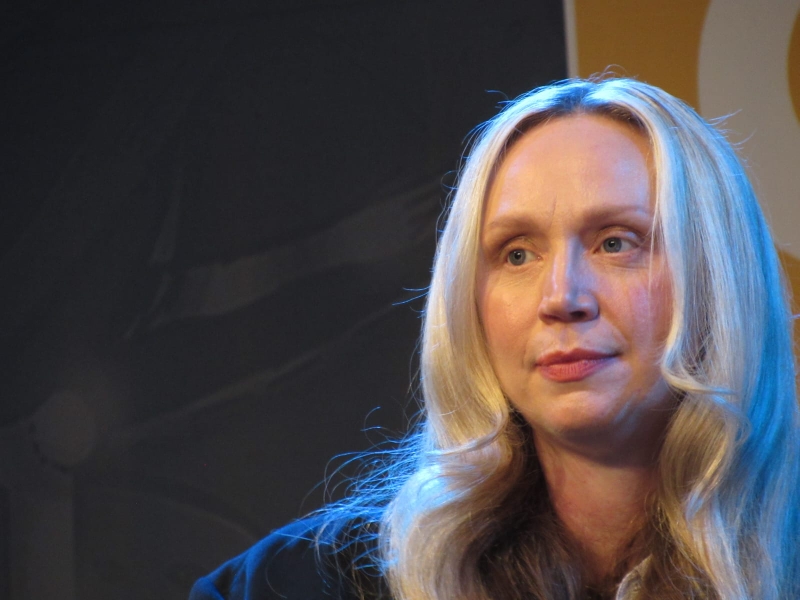 Gwendoline Tracey Philippa Christie was born on  28 October 1978 in Worthing, West Sussex, England (United Kingdom).  While I can't say for sure, it seems like her parents divorced when Gwendoline was young. Her father worked in sales and marketing and her mother was a stay-at-home mom. She is said to have two older half brothers.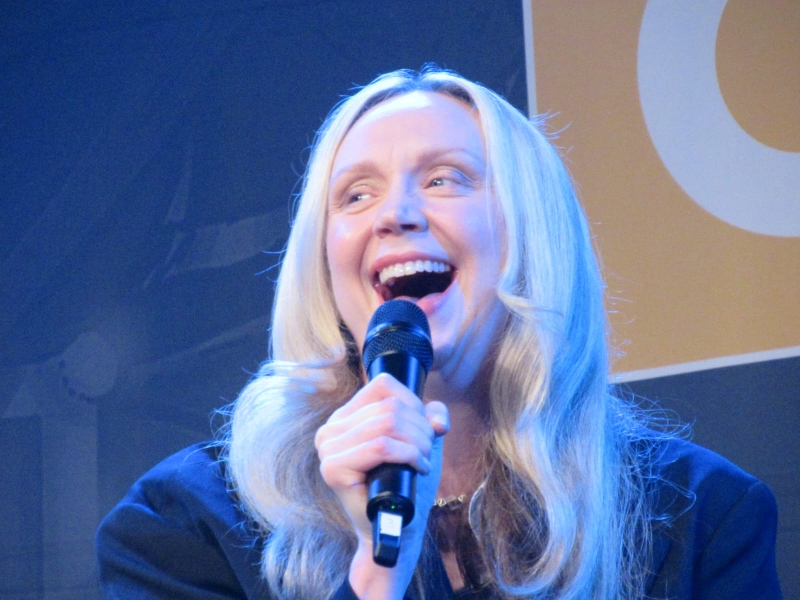 Gwendoline grew up in a small town near the South Downs National Park in the south east of England. When she was a child she wanted to become a gymnast and a ballet dancer. She did rhythmic gymnastics and was even training on a semi-professional level. Unfortunately, she sustained an injury, straining all the muscles in her spine. The reason for this was probably her height in combination with the training. At the moment the doctors told young Gwendoline that she would never dance at a high level again, she decided that she wanted to become an actress. Due to her height and unique interests Gwendoline was bullied in elementary school, but she did not let that get her down. She joined a drama club at the age of 12 and by the time she went to high school she learned to stop caring about other people's opinions of her. Gwendoline wanted to become a professional actress and there was nothing that could stop her. After her parents saw her playing the role of Lady MacBeth in a production of  "MacBeth" (at only 15 years old), they saw that this was what Gwendoline wanted (and how good she was at it). They supported her in trying to realise her dream of becoming an actress.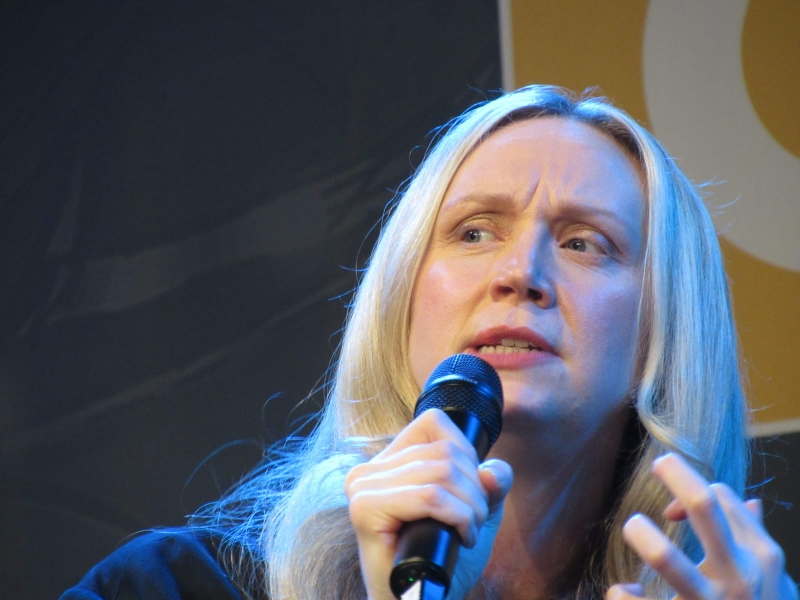 In her early 20s, Gwendoline developed and honed her acting skills while attending the Drama Centre London. It was here that she met (her later mentor) actor Simon Callow. Gwendoline opened up about how she came in contact with Callow in a later interview. Apparently she told an administrator at the school that she was very skilled in doing paper work. While Gwendoline did this as an attempt to avoid helping other students to disassemble a stage, the administrator brought her into contact with Callow (who was looking for an assistant). Gwendoline started with organizing Callow's CD collection (he had 4000 CD's). After she graduated from Drama Centre, she became his dog sitter and research assistant. Callow grew out to be Gwendoline's mentor. It took some hard work for her to make a name for herself, she played in (mostly) local plays, was a model (and posed in all kinds of animal suits, mostly nude) and at her absolute low she even wanted to become a nun. She later recalled that she played the role of Lucifer in a theatre production, coming out of the ceiling wearing a bald cap that was on fire.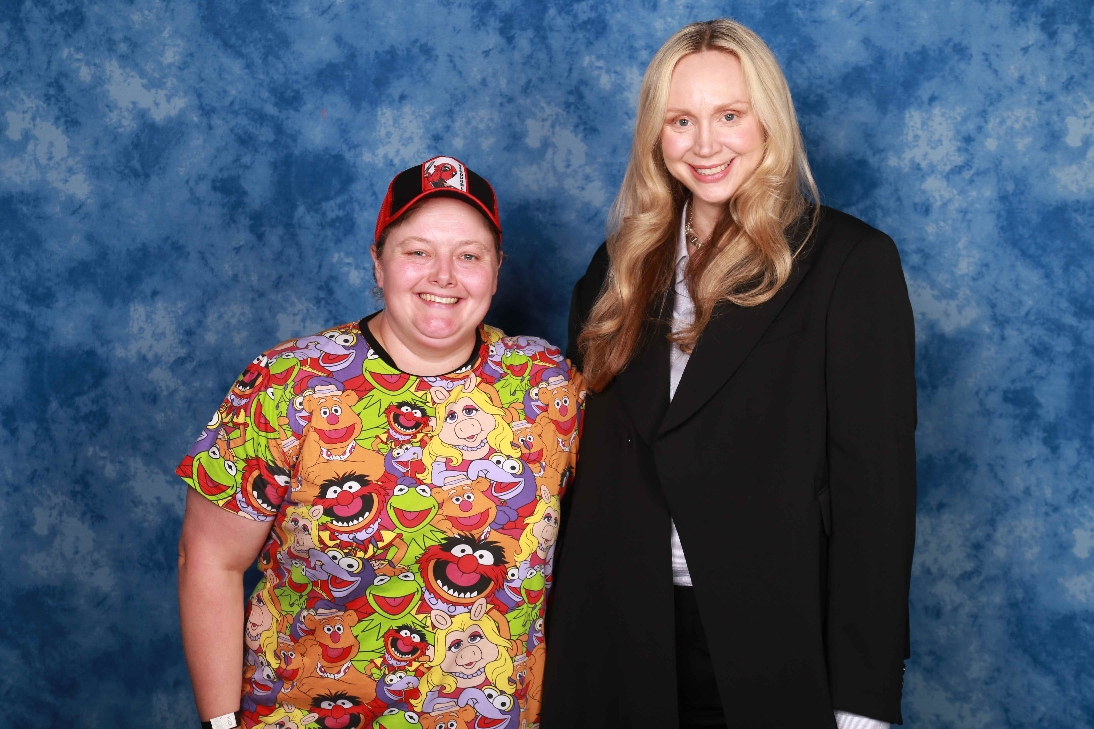 At the age of 33, all of her hard work paid off, when she landed the role of fan favorite Brienne of Tarth in the second season of "Game of Thrones". Months before this, there was a lot of turmoil on all of the "Game of Thrones" fansites, about who was the best candidate for the role and the name of Gwendoline came up multiple times. This online support pushed her to try out for the role and in the months before the actual audition, she already began training at the gym to get into warrior shape. Gwendoline had already read all of the books earlier on, so she knew she had to work hard to get into the shape she needed to land the role. Well as we all know, she got the role and nailed it! For the more emotional side of Brienne (who is getting laughed at for her butch appearance), Gwendoline could draw from her own experiences of being bullied for her height. Eventually Gwendoline played the role of Brienne from 2012 until 2019 in 42 episodes of the show. Over the last decade Gwendoline rose to prominence, but not only for her role in "Game of Thrones". From 2012 until 2015, she played the role of Lucy/Lexi in the British sci-fi show "Wizards vs. Aliens". In 2015, she joined the cast of "The Hunger Games: Mockingjay - Part 2"  as Commander Lymes.  Also 2015, she landed the role of the first female baddie in the "Star Wars" franchise, when she was cast for the role of Captain Phasma in "Star Wars - Episode VII: The Force Awakens".and two years later she reprised this role in "Star Wars - Episode VIII: The Last Jedi". Recently she landed roles in two big Netflix releases. In "The Sandman", she plays the role of Lucifer Morningstar and in "Wednesday" she plays Principal Weems. The future looks bright for Gwendoline and we are so happy to get the chance to meet her, because we're big fans (ever since we saw her as Brienne for the first time).
Bob Morley will be a guest at Heroes Dutch Comic Con Summer Edition 2023 on Sunday only.
Prices: 
Autograph: €70
Photo op: €80
Q&A: Free (with entrance ticket)
Times:
Signing Sessions :
11.15 - 12.00  /  15.15 - 16.00  /  17.00 - 18.00
Photobooth : 
10.15 - 11.15 (Photobooth 1)   /   13.15-14.15 (Photobooth 1)   /   16.00-17.00 (Photobooth 2)
Q&A :
14.30 - 15.15 (Main Stage)
Bob Morley
Can we have a big whoop whoop from every (fellow) "The 100" fan out there? Why? Well, no one other than Bob Morley is coming to Utrecht for Heroes Dutch Comic Con. Bob is mostly known for his role as Bellamy Blake in the immensely popular show "The 100", but there is a lot more to tell about this Australian actor...
Robert Alfred Morley was born on 20 December 1984 in Kyneton (Victoria, Australia) to a Filipina mother and an Australian-Irish father. There is not much information to be found about Bob's family, but we do know he is the youngest of the family. He has two older sisters and one older brother. Bob grew up on a farm in rural Australia and developed an interest in acting at a young age. He participated in various school plays and productions, during his school days. He studied Drama at school al the way through year 11, when he was kicked out. In later interviews he said that he was a bit of a brat. He was an excellent performer, but he did not make his homework. In senior school he was Drama captain, but he was very bad at the academic department. They probably did not want him to be an example to other students, so they kicked him out of the Drama department.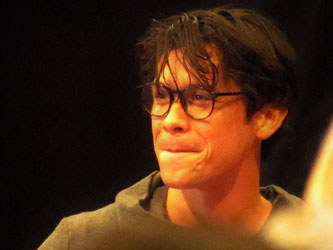 After graduating high school, Bob moved to Melbourne and enrolled in the University of Melbourne to study geological engineering. After not more than six months, Bob dropped out. He wanted to pursue a professional acting career and decided to enroll in the Creative Arts study at the La Trobe University (also in Melbourne) and he got himself an agent. During his years at La Trobe, Bob starred in university theatre productions. He also did some plays and short films. In 2005, he played a part in the play "Angels With Dirty Faces" and this brought him under the attention of some casting directors. Among them the casting directors of one of Australia's longest running soaps: "Home and Away". He got the chance to audition for the role of the troubled and rebellious Drew Curtis. He got the role and relocated to Sydney. Over the years that followed, Bob's star rose and in 2007, he participated in Australia's celebrity singing competition "It Takes Two". He was paired with professional singer Jade MacRae and they came in 5th (of 10). In 2008, his journey on the soap "Home and Away" came to an end and also in 2008 he was cast for the role of Tony Moretti in "The Strip". Unfortunately the show was cancelled after only one season.
In 2011, Bob returned to daytime TV when he got the role of Aidan Foster in one of Australia's most popular soaps "Neighbours". This soap revolves around the lives of the residents of Ramsay Street.  Aidan was the love interest of established character Chris Pappas and they became the show's first gay couple. He stayed on this show until 2013 and did some other projects during this years. In 2013 he played Nick in the sports drama "Blinder". 2014, was the year of Bob's global breakthrough, when he joined the cast of "The 100". The show became immensely popular in a very short time and Bellamy (Bob's role) became one of the most popular characters. The show revolves around a group of 100 young delinquents, that get sent down to earth to see if it is habitable (after a devastating nuclear apocalypse 97 years earlier). The show went on for 7 seasons and ended in 2020. In the meantime, Bob had completed the Television Directors' Workshop at Warner Brothers in 2018. In 2019, he secretly married his "The 100" co-star Eliza Taylor (she was also announced for Dutch Comic Con, but unfortunately she had to cancel). Recently, Bob played a supporting role as Peter in 12 episodes of the TV mini series "Love Me". Since this year, he also plays the role of Nate in the comedy series "In Limbo"
Our own experience: We met Bob Morley at FACTS Fall 2021, where we had a photo op with him. Although there is not much time to communicate during a photo op, Bob seemed very nice. We did not get the chance to attend his panel, so we are glad to get a second chance at Heroes Dutch Comic Con 2023. When we were in queue for another photo op, we did get the time to observe Bob at his signing table. He seemed very nice to his fans and was constantly standing in front of his table to interact.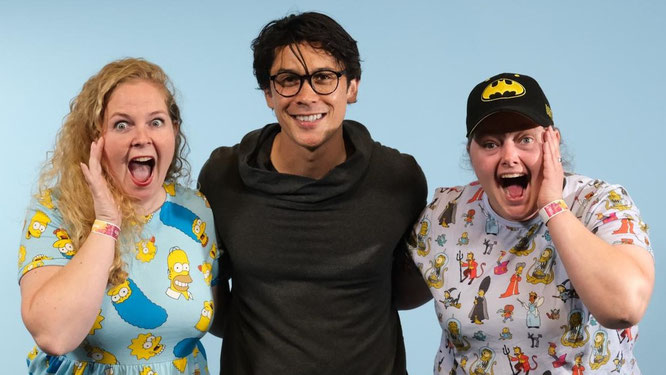 Bob Morley will be a guest at Heroes Dutch Comic Con Summer Edition 2023 on both days.
Prices: 
Autograph: €50
Selfie: €50
Selfie and autograph: €90
Photo op: €55
Meet & Greet: €150
Combo Meet&Greet & Entrance ticket: €179,50
Q&A: Free (with entrance ticket)
Times:
Signing Sessions (both days): 
11.15 - 12.00  /  15.30 - 16.00  /  17.00 - 18.00
Photobooth (both days): 
13.00 - 14.00 (Photobooth 2)   /   16.00 - 17.00 (Photobooth 1)
Meet & Greet (both days):
15.00 - 15.30 
Q&A (both days):
10.30 - 11.15 (Main Stage)
Amy Allen & Orli Shosan
Amy Allen
Amy Allen is an American actress, who is mostly known for her role as Jedi master Aayla Secura in "Star Wars - Episode II: Attack of the Clones" and in  "Star Wars - Episode III: Revenge of the Sith". She was born on October 24, 1976 in Burbank, California, United States. After graduating, Amy went to work for ILM (Industrial Lights & Magic). She worked behind the scenes in big movies like: "Jurassic Park III" (2001), "A.I. : Artificial Intelligence" (2001),  "Gangs of New York" (2002), "Pearl Harbour" (2001) and more before she took on the role of Aayla Secura before the camera.
Prices: 
Autograph: €20
Selfie: €20
Selfie and autograph: €35
Photo op: €25
Q&A: Free (with entrance ticket)
Orli Shosan
Orli Shosan is known for her role as Shaak Ti in the "Star Wars" franchise (Episode II & III). She was born on December 7, 1976 in Tel Aviv, Israel. At the age of 18, Shosan served in the Israeli army for 2 years. After this she got a job at an airline company (El Al). She flew around the world and fell in love with Australia. At one point she moved to Sydney to become a model. All of her work on the catwalk and in the magazines landed her the role as Shaak Ti in the "Star Wars" movies. Eventually she moved to Chicago Illinois and she's the owner of an interior design company.
Prices: 
Autograph: €20
Selfie: €20
Selfie and autograph: €35
Photo op: €25
Q&A: Free (with entrance ticket)
Amy Allen and Orli Shosan will be guests at Dutch Comic Con on both Saturday and Sunday.
We can't wait for the first summer edition of Heroes Dutch Comic Con and we will also be there for the whole weekend. We will keep you up to date about any news on the guest front (maybe another announcement?). Who will we see in Utrecht? Whoop whoop!