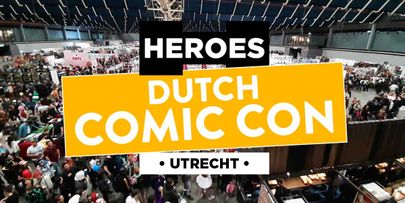 Winter is coming and that means it is almost time for the Winter Edition of our 'own' Heroes Dutch Comic Con.  The first edition of Dutch Comic Con took place in March 2015 and we were there! We are happy to say that we have been present at every edition, ever since and this edition will be no exception. We love Heroes Dutch Comic Con and going there feels like coming home...in a way. In the weekend of November 18 & 19, the Jaarbeurs will be packed with all kinds of geeky goodness. Of course there will also be some amazing movie- and TV guests, ready to meet their fans! In this article we will kick off with a special about one of these guests, so sit back and let us tell you all about.... 
Elijah Wood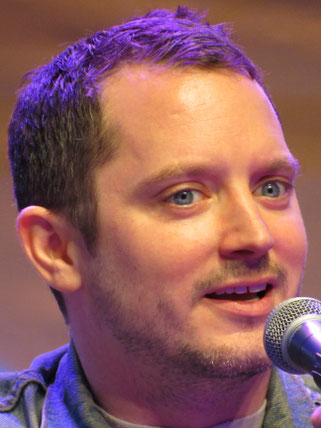 Wait... what??? Yes! For this edition Heroes Dutch Comic Con has managed to get the "One Guest To Rule Them All"  and his name is Elijah Wood. Of course, this is a reference to Elijah's role as Frodo in one of the biggest and most successful  movie franchises of all time: "Lord of The Rings". But that's not all he is known for. I can't imagine that that there is anyone, who never heard of Elijah Wood.  Just to be sure, let us tell you some more about this amazing actor....
Elijah Jordan Wood was born on Wednesday January 28, 1981 in Cedar Rapids, Iowa (US) . He was the second child of Warren and Debra Wood (he has an older brother named Zach (Zachariah) and a younger sister named Hannah). As a child Elijah was full of energy and when he was 2 years old, he locked his mother out of the house and ruined the family kitchen. This earned him his nickname: 'Monkey'. His parents owned two Delis in Cedar Rapids, so Elijah spent a lot of time in the restaurants after school. From a very young age he was interested in movies and especially horror movies. Fun fact: Elijah saw his first horror movie when he was around the age of 4. When his brother Zach and his friends watched these kind of movies, Elijah used to sneak in to watch the movies. Later Elijah stated that the first horror movie he watched, was a movie called "Truth or Dare: a Critical Madness" (1986). He said that he did not think it was very scary. In elementary school, Elijah started doing plays, like: "The Sound of Music" and "The Wonderful Wizard of Oz".  He also served as a choir boy In a Marion County Creative Council production of "See How They Run".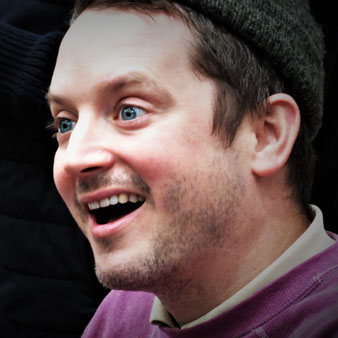 Elijah comes from a 'musical' family. Both his great-grandfather and his maternal uncle, played in professional bands and during his youth, Elijah listened to a wide range of music. The first tape he ever bought was a "Best Of" compilation of The Monkees and his brother Zach, introduced him to the music of The Smiths, Prince and The Cure. His broad love for all kinds of music stayed with him throughout his life and Elijah is known be a superb vinyl DJ. I already mentioned that Elijah was an energetic kid. To lose some of that energy his mother encouraged Elijah to take up modelling. She thought this could be a way for Elijah to let out his creative energy. All of this brought him to star in some regional TV commercials, as well as printed advertising. Soon it became clear that Iowa was to small for Elijah's talents and the family (except for his Elijah's father) moved to California, to take a chance in Los Angeles All of this was initialized by the modelling school Avant (where Elijah had enrolled earlier on). They let Elijah (and some other students) participate in the IMTA convention in December 1988 (IMTA stands for International Modeling and Talent Association). For the talent showcase portion of the show, Elijah sang the song "Don't Worry, Be Happy". However, during the song Elijah forgot some of the lines. For a normal child this would be the end of it all, but not for Elijah. He improvised by starting a duet with the MC of the show and what followed was a huge round of applause. It also won him a contract with manager Gary Scalzo, who asked Elijah if he wanted to be an actor. Scalzo had been working with young talents for a while and he saw a lot of potential in the young boy. This led his mother's decision, to move to Los Angeles with Elijah and Zach (Elijah's father and sister would join them later). Elijah started auditioning and not long after that he landed his first job in Paula Abdul's music video "Forever Your Girl". Fun Fact: The music video was directed by David "Se7en" Fincher.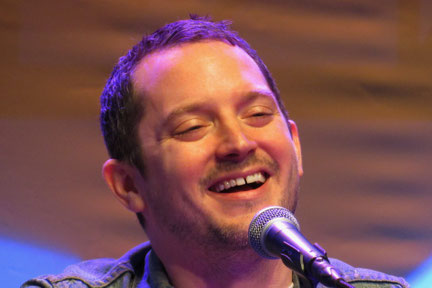 Elijah's mother Debra, realised that a glorious career in showbiz was an option for Elijah and she did all she could to keep him from becoming a spoiled brat. She laid down some ground rules and insisted on Elijah doing his homework and household chores. For Debra, the most important thing was that Elijah remained grounded. It was important that Elijah realised that he wasn't any better or any more important than anyone else.
 In 1989, Elijah landed a small role in "Back to the Future II". Later on, in interviews, Elijah stated that it was mind blowing for him to be on the set of a movie franchise like "Back to the Future". He saw the first movie, before he started his acting career. In 1990, Elijah landed a small role (as Sean) in the movie "Internal Affairs" (starring Richard Gere and Andy Garcia), as well as a leading role (as Luke) in the TV movie "Child in the Night" (alongside Tom Skerritt and JoBeth Williams). Also in 1990, Elijah got the role of Michael Kaye in the movie "Avalon". This movie was directed by Barry Levinson and was nominated for 4 Oscars (as well as a nomination for the Golden Globe award for Best Picture). In 1991, he played the role of Willard Young in "Paradise" (starring Melanie Griffith and Don Johnson) and in 1992, he landed a role in "Radio Flyer". For his roles in both "Paradise" and "Avalon", Elijah was nominated for the prize of Best Young Actor at the Young Artists Award. For his role as Mike in "Radio Flyer", he also won the award. Fun Fact: Elijah auditioned for that role at the age of 9 and did not get it. But when the director decided to change the script, he did a re-casting. Elijah auditioned again and this time he got the part.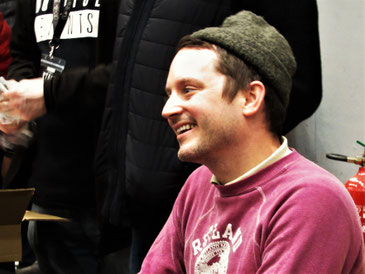 Over the next 2 years, Elijah appeared in four movies, being: "Day-O" (1992, as Dayo), "Forever Young" (1992, as Nat Cooper), "The Adventures of Huck Finn" (1993, as Huck Finn) and opposite Macaulay Culkin in "The Good Son" (1993, as Mark). At this point in his career, he had played in a lot of movies with very mature story lines, This is remarkable for such a young actor. In "The Adventures of Huck Finn", however, young Elijah showed a whole other side of himself. It turned out that Elijah also had some comedic talents.  In 1994, he starred as top billed actor in "North" (as North)  and "The War" (as Stu Simmons"). Fun Fact: In "The War", Elijah was billed over Kevin Costner. That is not so  bad for a 13 year old, right? It was also around this time that Roger Ebert (a world famous and renowned movie critic) called Elijah the most talented actor in his age group in Hollywood history...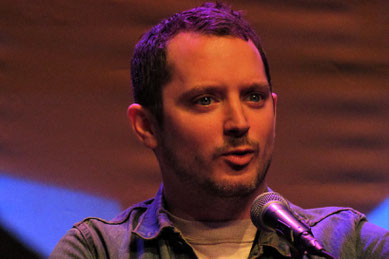 Next to his work in the movies, Elijah also kept appearing in nationwide TV commercials of big companies. In 1995, he appeared in the music video "Zombie" from The Cranberries. It was around this time, that his parents divorced.  Elijah later stated, that it wasn't very traumatizing, because the relationship with his father was never very close. Elijah had always felt closer to his mother than to his father. In 1996, Elijah starred as Sandy Ricks in the movie remake of "Flipper", about the friendship about a boy and a dolphin. This movie made one of Elijah's biggest dreams come true: swimming with dolphins and he later stated that this was the main thing that persuaded him to do this movie. In the following years, Elijah could count on a steady stream of jobs. He appeared in movies (and TV series), like: "The Ice Storm" (1997, as Mickey Carver), "The Faculty" (1998, as Casey Connor) and "Deep Impact" (1998, as Leo Biederman). In "The Ice Storm", Elijah worked with director Ang Lee. The movie is set in the 70's and Lee wanted his actors to fully understand their characters. To achieve this, he gave them a lot of research material of the time the movie was set in, as well as in depth questionnaires about their characters. Lee even insisted on Elijah listening to Pink Floyd's album "Dark Side of the Moon", because that was the music his character would listen. Another thing he insisted on was that his whole cast and crew were taught in practicing Tai Chi. It was working with Ang Lee in this manner, that made him realize how much he loved acting.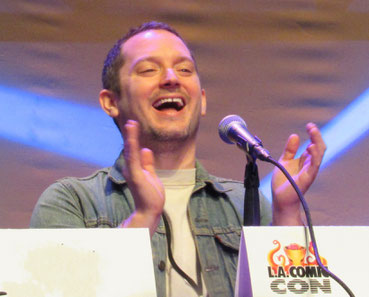 While Elijah was filming for the movie "The Faculty", a movie critic told him about Peter Jackson's plans to make Tolkien's "The Lord of the Rings" into a series of movies. This critic also mentioned that in his opinion, Elijah would be perfect for a role in these movies. While Elijah had never read Tolkien's "The Lord of The Rings" books, he wasn't entirely unfamiliar with Tolkien's work. Tolkien's "The Hobbit" had always been one of his favorites. As casting meetings for "The Lord of the Rings" started in London, New York and Los Angeles in 1998; Elijah took his chance and walked into the Los Angeles office to read the script in a secret audition. The reading of this script had left a deep impact on Elijah and he wanted to increase his chances to get the role of Frodo. To do this he decided to make a taped audition. For this audition, he bought a Hobbit-like costume, had some dialect coaching and started shooting three scenes in his home and in the woods. He had some help editing the scenes and when it was finished, he brought it to the office in Los Angeles. Elijah's enthusiasm paid of:  the LA office sent the video to Peter Jackson, who was casting for Frodo and his hobbits in London. Peter  Jackson later stated that he initially wanted British actors to play the Hobbits, but when he got the package from Los Angeles, he was desperate to find the right actor for Frodo. He watched the tape and he knew  instantly, that he did not have to look any further: Elijah Wood would become his Frodo! When Jackson returned to LA, he invited Elijah to come in and read for the part. As Elijah was a big fan of Jackson's movie "Heavenly Creatures", he was very happy to do this. A few months later Jackson called him and asked him to move to New Zealand for a year and a half...Elijah got the part of Frodo Baggins! In later interviews, he stated that he was ecstatic and when he hung up the phone he couldn't even speak...he  could only scream of joy! Normal kids leave home for college when they are 18 years of age, but not Elijah...Elijah traveled to New Zealand on his own to work with a bunch of strangers on one of the biggest movies of all time.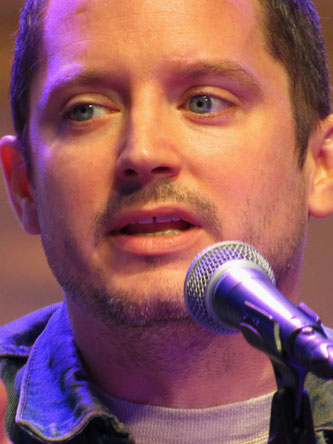 Elijah was among the first ones to be on location in New Zealand, together with his 'fellow Hobbits': Sean Astin (Samwise), Billy Boyd (Pippin) and Dominic Monaghan (Merrin). Since the friendship of these 4 Hobbits was the heart of the story, Jackson wanted their bond to be strong in real life and to achieve this, Jackson decided to let the 4 boys go through their training together. While other cast members were not on location yet, the young actors started taking lessons in horse riding, fencing, dialect and rowing, as well as script readings and costume fits. Over the following weeks, the rest of the cast would start to join them. When filming started Elijah made long days: he started at 5 a.m. with make up and costumes, this was followed by the start of filming at 8 a.m. (until at least 8 p.m). Since all three movies were filmed simultaneously, it was hard for the actors to grow into their role.This was because scenes of all three movies would be filmed in non-chronological order. Elijah also had to film in parts of New Zealand, that were secluded and had bad weather conditions. It was hard work indeed. After a much needed Christmas break, he would return to New Zealand in January 2000. Elijah and his fellow cast members spent the entire year filming 6 day a week. During his little time off the set, Elijah would go surfing, eating in local restaurants and even deejaying in some of the nightclubs. The bond between the actors of the movie grew stronger over the time and all of the members of the Fellowship decided to get a tattoo of a 9 in Elvish script. In December 2000, the last scenes were filmed and Elijah returned home.
After this adventure in New Zealand, Elijah was exhausted and he did not know what to do with himself for a while. In 2001, he agreed to do a part in Edward Burns' "Ash Wednesday", but after he said yes, Elijah had second thoughts about it. He was still exhausted from filming "The Lord of the Rings" and later stated that he almost called Burns to call off the whole thing. Luckily he didn't and with the filming of the movie, Elijah got back in the saddle. He did some voice work for video games and animated movies and he also made a cameo in "Spy Kids 3D: Game Over". He did a movie called "Try Seventeen" and in the following years, Elijah had to return to New Zealand on multiple occasions, to do re-shoots of scenes from the LOTR movies (they came out between 2001 and 2003).During this time he also had to do a lot of promo work for the movies. Talking about this promo work; when he was in New York to promote the movie with Sean Bean and Orlando Bloom in 2001, Elijah was confronted with the 9/11 attacks in a very  personal way. On September 11th, he left New York by plane at about the same time a plane hit the North Tower of the World Trade Center. Luckily his plane was diverted to Cincinnati, but that could have ended quite differently.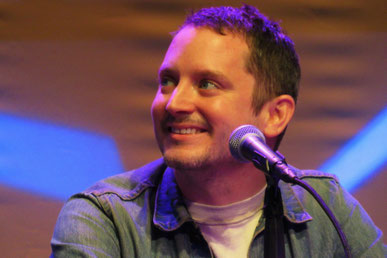 In 2003, Elijah started filming for his role as Patrick in "Eternal Sunshine of the Spotless Mind". Just after he finished filming, Elijah was rushed into the hospital with pain in his abdomen. It turned out to be his appendix, which had to be taken out. In December of 2003, the last installment of the LOTR trilogy "Lord of the Rings; Return of the King", hit the cinemas and the movie(s) blasted all records. With a grand total of 30 Oscar nominations and cashing in 17 of these nominations the trilogy still remains one of the most successful movie projects in Hollywood history. Elijah was a big part of it, but he wasn't gonna let his role as Frodo define his career. In April of 2004, he made his way to London, for a new movie project called: "Green Street Hooligans" (also called "The Yank"). In this movie, Elijah plays the role of Matt Buckner, a Harvard journalism student. After he is wrongfully expelled, he goes and visit his sister and her husband in England. It is there that he meets her brother in law Pete Dunham (Charlie Hunnam). Pete is an avid supporter of Millwall FC ( a football club from London) and Pete runs the hooligan firm of the club. After a little while, Matt and Pete become friends and Pete introduces Matt to the violent world of football hooligans. What better way to shake of your Frodo image than that role, right? Fun Fact: Since "Green Street Hooligans", Elijah remained a supporter for Millwall FC. Soon after this project, he started filming for another amazing movie: "Sin City" (2005), where he played the role of Kevin. Elijah got this role after his (in his own words) easiest audition ever. The director, Robert Rodriguez, had him come to a hotel room and told him to bring some glasses. He then asked Elijah to sit there quietly, while he read Marv's lines (Marv was played by Mickey Rourke in the movie). Robert Rodriguez filmed this and sent it to Frank Miller (the other director and writer of the novel). Frank was so creeped out, that they wanted him for the role. Why is creeped out good, you might think? Well, Kevin is a mute, cannibal serial killer. Elijah was happy to do the role, because he is a big fan of the graphic novels by Frank Miller.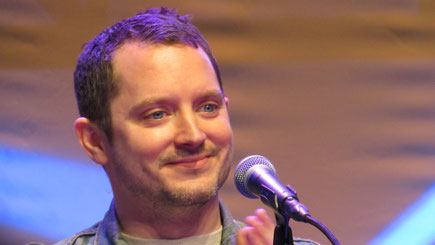 Also in 2004, Elijah travelled to Prague to film "Everything is Illuminated" (I love that movie). The movie is adapted from Jonathan Safran Foer's first novel, with the same name. In this movie, Elijah plays the role of Jonathan (a young Jewish man), who travels to the Ukraine, to find the women that saved his grandfather from the Nazis in WWII. On his way through the country, Jonathan gets the help of the eccentric local Alex. As mentioned before: Elijah has been very musical throughout his life and in September of 2005, he established his own record label, named: Simian Records.  This gave him the opportunity to showcase some of his favorite bands and reach a wider audience for these bands. Over the following years, he had to shift his attention between his passion for movies and his passion for music, so he had to choose for more ensemble pieces in his movies.
In "Paris, je t'aime" (2006), Elijah plays Le Garçon, a traveler who get fascinated by a vampire. In "Bobby" (2006), he plays the role of William, a young man that wants to get married to avoid getting sent off to the battlefields of Vietnam. The movie is set on the day that Senator Robert Kennedy was murdered in the Ambassador Hotel in Los Angeles on June 5th, 1968 and follows the fictional lives of 24 people in and around the hotel on that day. "Bobby" was written and directed by Emilio Estevez and was nominated for the Golden Globe for Best Motion Picture. Also in 2006, Elijah played Aaron Feller in "Day Zero". The movie follows the life of three friends that get 30 days to report for duty, when military draft is reinstated.Elijah also voiced Mumble in the animation movie "Happy Feet" (2006) and Spyro in the games with the same name. Besides, being busy with his record label, voice work and acting, Elijah also found time to do a lot of charity work for children and climate.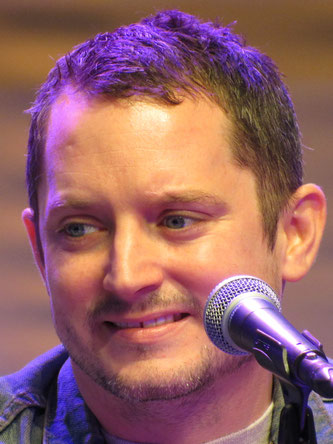 In 2007, Elijah went to London to shoot for "The Oxford Murders", a murder mystery.  In the following years, he remained busy doing movie, short movie, TV, music and charity. Elijah also spent more time deejaying (alone and with his friend DJ Zack Cowie). His first participation in a sequel movie (next to the trilogy to rule them all) was in 2011, when he went back to the voice of Mumble in "Happy Feet 2". He hadn't been in leading roles for a couple of years (also because the hard times the movie industry went through at this time), but in 2010 it was announced that Elijah would play the lead role in the sitcom "Wilfred" (which was a remake for the acclaimed Australian show with the same name). In this bizarre TV series, Elijah plays the role of Ryan Newman, a depressed man who is the only one that sees the neighbor's dog Wilfred as a grown man in a dog suit (wait what?). Besides this, he also voiced main character Beck in Disney XD's animated "TRON: Uprising". Around this time, Elijah finally succumbed to social media and opened up a Twitter account, only to abandon it soon after. He joined other stars abandoning Twitter and Facebook until 1 million dollar was donated to the Keep a Child Alive campaign. Elijahappeared in the short film "Fight for your Right Revisited" in 2011 and in the TV movie: "Treasure Island". In June of 2011, "Wilfred" premiered and turned out to be a big success (it would stay on for 4 seasons). While he was working on "Wilfred", Elijah did a supporting role in the romantic comedy "Celeste and Jesse Forever" and the YouTube parody "The Death and Return of Superman". In 2012, he returned to the role of Frodo Baggins, for Peter Jackson's "The Hobbit". This appearance made an end to years of speculation. Although Frodo was not in the original Tolkien book, Jackson adjusted the script and involved Elijah. Also in 2012, Elijah starred as Frank in the remake of the 1980 slasher movie "Maniac" and he appeared in some short films. After the promotion tour for "The Hobbit" and "Wilfred", Elijah made his way to Barcelona (Spain) to film for the movie "Grand Piano" (also known as "Blackmail"), directed by his friend Eugenio Mira. For his role as pianist Tom Selznick, Elijah had to brush up on his piano skills and he played three hours a day for three weeks. Elijah also did some other movies, but there was another big step in Elijah's career. Over the years (starting in 2002), Elijah had been working in front of as well as behind the camera. In 2010, he met two young filmmakers named Daniel Noah and Josh C. Weller, when he was set to work with them for their movie "Mothership" . When they met to discuss that movie, they began to talk about horror (which had been a passion of Elijah since he was a child). While the movie "Mothership" suffered some major setbacks, a friendship between the three men was formed. Through their common passion for horror a new project came to life: a production company named The Woodshed Horror Company. The goal of this company was to produce heartfelt horror stories, different from the cliché sort of horror movies. Horror movies that test the boundaries of the genre. The first movie that the Woodshed Company attached to was "Toad Road" (2012). With their second production, called "A Girl Walks Home Alone at Night", the company placed itself in the spotlights within the genre. The movie was completely filmed in black and white and the dialogues were all in the Farsi language. After its premiere at the Sundance Festival of 2014, it got great reviews and won several awards. By this time the company had a new name (due to copyright issues) and Spectrevision was born.
Meanwhile Elijah was still going strong in producing music, but after he helped wrap up some projects he stated that this would be his last work for Simian. In April of 2013, the short film "Setup, Punch" was screened at the Tribeca Film Festival. In this short, Elijah takes on the role of stand up comedian Ruben Stein. To prepare for this role, Elijah did a comedy routine at the Improv in Los Angeles.  Although he was very nervous before he took the stage ("I felt like I was about to jump out of a plane"), it all went very well. Also in 2013, Elijah played in "Pawn Shop Chronicles". Other names on the cast list are: Norman Reedus, Michael Cudlitz, Brendan Fraser, Matt Dillon and the late Paul Walker. The biggest part of the year, Elijah spent travelling the world promoting "Grand Piano" and "Maniac".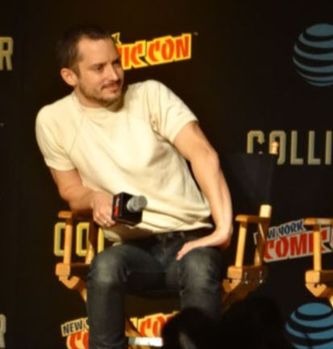 In 2014 and 2015, Elijah worked on the movie "Set Fire to the Stars". Not only did he star in the movie (as John Malcolm Brinnin), but he also co-produced it. Elijah also starred in the movie "Open Windows", a found footage techno-thriller that has all of the action taking place on a computer screen. When his partner at Spectrevision, Josh Weller, came with an idea for a movie about a virus, that would turn children into savages, they all agreed on Elijah taking the main role in it. All ... except for Elijah. From the start he made it clear, that he did not want to act in a movie produced by his own company. But the partners were hell-bent on Elijah taking on the role of Clint, so they organised an intervention to persuade him to take the role. It worked and eventually Elijah succumbed to the pressure, because he absolutely loved the script. Late 2014, he began filming for "The Last Witch Hunter" and in January 2015 he went to Las Vegas to start filming for "The Trust". This was a dream come true for Elijah, because in this movie he got the chance to work with Nicolas Cage (one of his favorite actors). In 2016, it was announced that Elijah would make his comeback on television with a leading role in "Dirk Gently's Holistic Detective Agency". This would prove to be a role right up to his alley. He would play the role of Todd Brotzmann for two seasons (18 episode). Unfortunately, the show was cancelled after two seasons. Speaking of roles right up his alley, in 2017 Elijah took on the role of the eccentric Tony in Netflix's "I Don't Feel at Home In This World Anymore". In 2019, Elijah played the role of Norval Greenwood in the horror comedy "Come to Daddy" and between 2018 and 2020, he voiced Jace Rucklin in "Star Wars: Resistance". More recently, Elijah returned to television again, with the role of Adam in "Yellowjackets" and he plays the role of Fritz Garbinger in the 2023 movie "The Toxic Avenger".
It seems impossible to capture Elijah Woods' career in one article, because he truly is a jack-of-all-trades. His career spans over more than two decades and during these years, the man has done a ton of movies, TV shows, short films, voice work, producing, directing and so much more. I did my best to capture all the facets of his career, but as I said it seems impossible. Take a look at his IMDb page to check out all of his movie- and TV work. We met Elijah at Los Angeles Comic Con in October 2019 and all I can say is that it was legendary. Later on we also got to see him in Liverpool...and Carola attended his "Dirk Gently"panel in New York in 2017.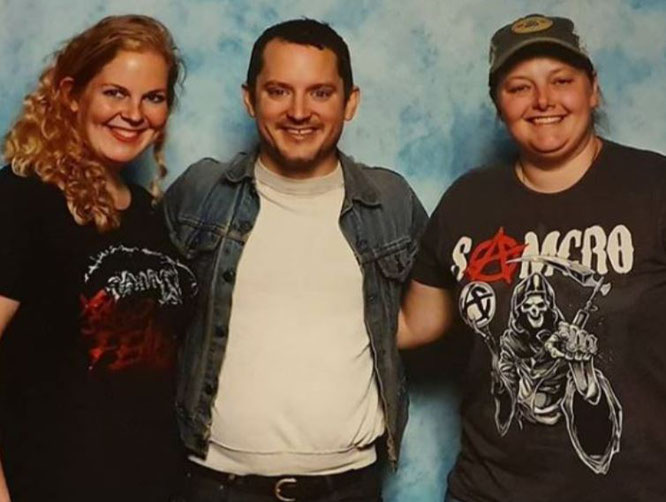 Elijah Wood will be a guest at Dutch Comic Con 2023 on both days...
Prices
Photo: €100
Autograph: €80
Selfie: €90
Times
Photo op:
Saturday 15:00-16:00
Sunday 12:00-13:00
Q&A times are not yet announced.