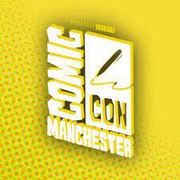 Whoop whoop! In just about a week, we will be in Manchester for our first UK con since Comic Con Liverpool in 2020 (just before you know what struck the world). The event is organised by Monopoly Events and since we have been to some of their events before, we know what to expect. One of the things we expect is that we are going to have one hell of a good time and yes ... pun is intended. Comic Con Manchester moved heaven and earth (and a hell) to bring you three amazing guests of the hit show "Lucifer"! We are so excited and yes that is a big understatement.
About "Lucifer"
"Lucifer" revolves around Lucifer Morningstar, the devil himself. He was cast out of heaven, because of his rebellion sentenced to keep an eye on the demons of hell.  However, Lucifer is tired of being the Lord of Hell and decides to take a vacation on earth. Where on earth? Exactly, our favorite fallen angel decides to go to the city of angels (Los Angeles). He has a great time doing everything that God has forbidden (drugs, alcohol, sex and more) and what started out as a vacation became something of a more permanent nature. Lucifer buys and runs his own night club called Lux, much to dismay of his father and brothers up above. When a popular artist is murdered just outside of his nightclub, he becomes part of the murder investigation and meets Detective Chloe Decker. As the victim is one of Lucifer's friends, he decides to help the LAPD using his power to manipulate humans into revealing their deepest desires. He also finds out that his powers do not work on Chloe. This intrigues Lucifer and he decides to take on a job offer to become an official consultant of the LAPD...
"Lucifer" is loose adaptation of Neil Gaiman's character of DC's "The Sandman". Initially the show was broadcasted by FOX, but after three seasons the network cancelled the show. This to much dismay of the fans. The show had a pretty solid fanbase and Netflix picked it up again. Eventually "Lucifer" ran for 6 seasons (from 2016-2021) and became one of Netflix'most popular shows.
We already mentioned that Comic Con Manchester will bring three castmembers of the show to Manchester and we will tell you all about them...
D.B. Woodside (Amanadiel)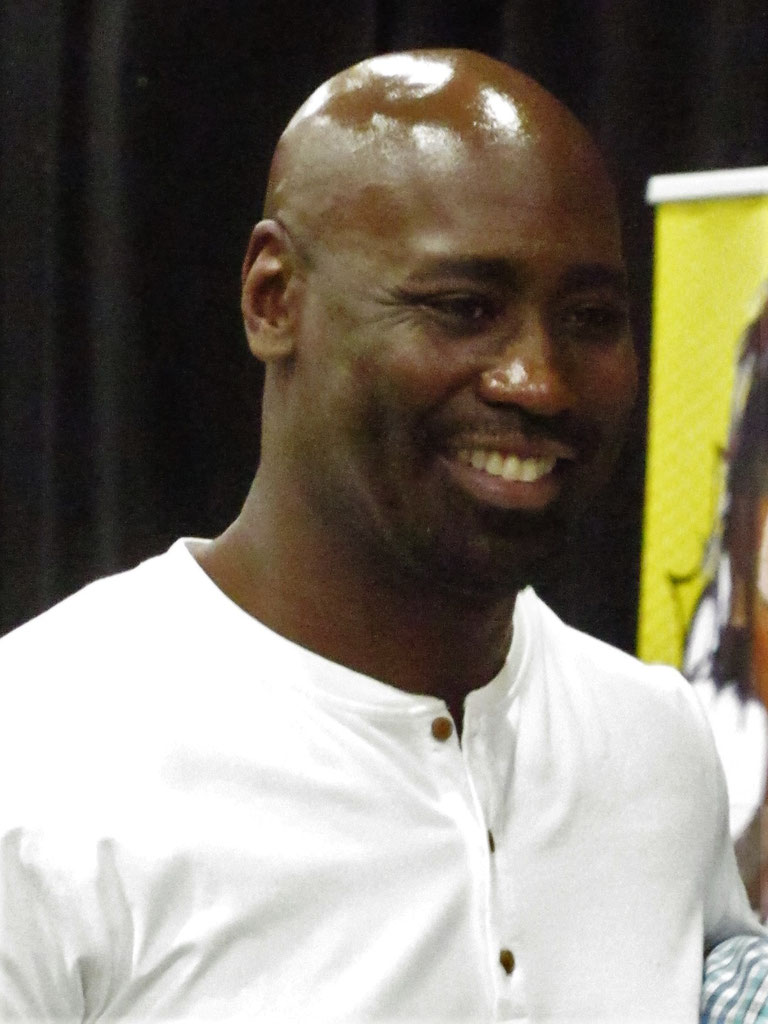 David Brian Woodside was born in New York City, NY on July 25,1969. He was born in the Jamaica neigborhood of Queens. During his high school years, he was a football player with great potention. Unfortunately D.B. got injured in his last year and started looking for alternatives. One day while he walked down the school's corridor, he overheard a rehearsal for a musical and decided to check it out. This spiked his interest in drama and acting and after his graduation from high school, he decided he wanted to do something with this on an educational level. He enrolled at SUNY Albany (State University of New York in Albany), where he eventually received his Bachelor of Arts. He continued his studies at the David Geffen School of Drama at Yale, where he graduated from the MFA program with a Master of Fine Arts degree.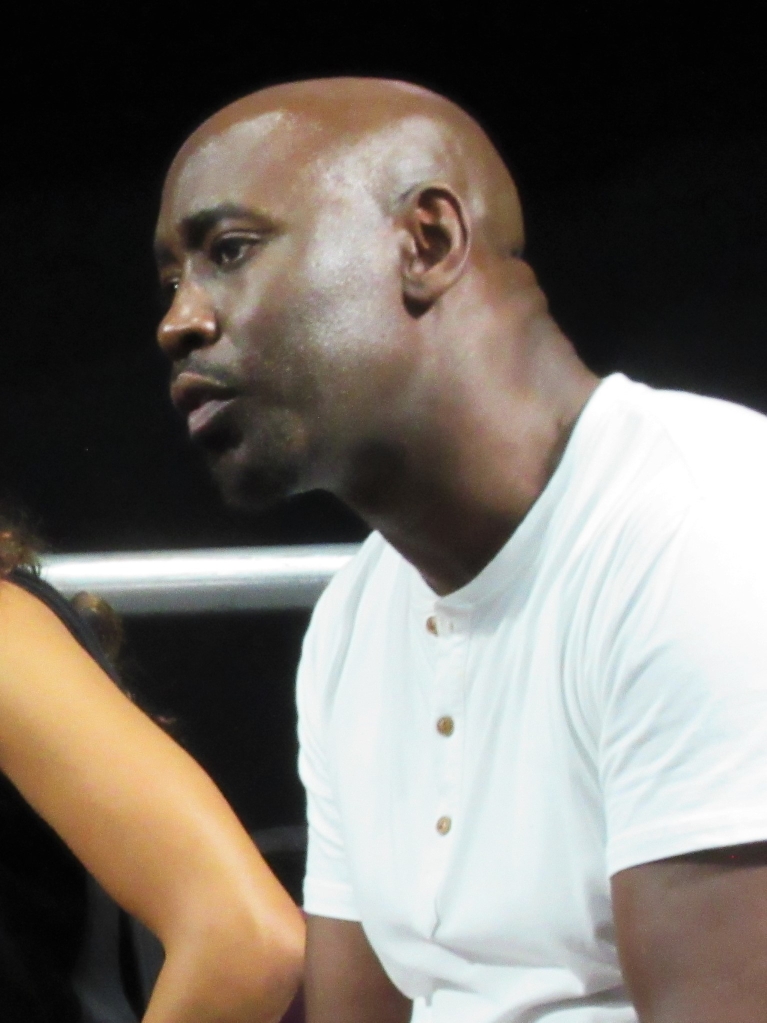 Not long after this he signed with an agent and in 1996 he made his debut on TV. He landed the role of Aaron Mosely in the crime drama series "Murder One" and "Murder One: Diary of a Serial Killer. Unfortunately, the show got terminated. Following this, Woodside played some guest roles in "The Practice", among others. In 1998, he played the role of Melvin Franklin in the miniseries "The Temptations",  about the popular Motown act with the same name. Woodside played the role of former bass singer Melvin Franklin. In 1999, he played alongside Aaliyah and Jet Li in "Romeo Must Die" (as Colin). In 2001, he played Daniel Reide in "The Division". In the last season of "Buffy the Vampire Slayer" (2002-2003), Woodside joined the cast of the immensely popular show and played the role of Robin Wood, the princpal of Sunnydale High. Fun Fact: He did not audition for the role of Robin Wood immediately. Apparently his manager had already advised him to audition for it two times, before he accepted the third time. He read for the role and fell in love with it. Unfortunately, he only got to play the role for one season. From 2003 till 2007, Woodside played the role of Wayne Palmer (the brother of the President) in season 3, 5 and 6 of "24". Over the years that followed (from 2007 until 2014), Woodside kept on working steadily and really made a name for himself. In 2014, Woodside landed a role in yet another very popular TV show: D.B. joins the cast of "Suits" as Jeff Malone. He plays this role in 16 episodes from season 4 to season 7 in 2018 and in 2019 he reprises his role in the spin-off "Pearson". In 2016, Woodside bags the role of the angel Amanadiel in "Lucifer" and the rest is history...
D.B Woodside will be attending Comic Con Manchester on both Saturday and Sunday.
Autograph: £42 (€50)
Photo Op: £42 (€50)
Lucifer Group: £126 (€148)
Q&A: Sunday July 31st 14.30 -15.30
Lesley-Ann Brandt (Mazikeen)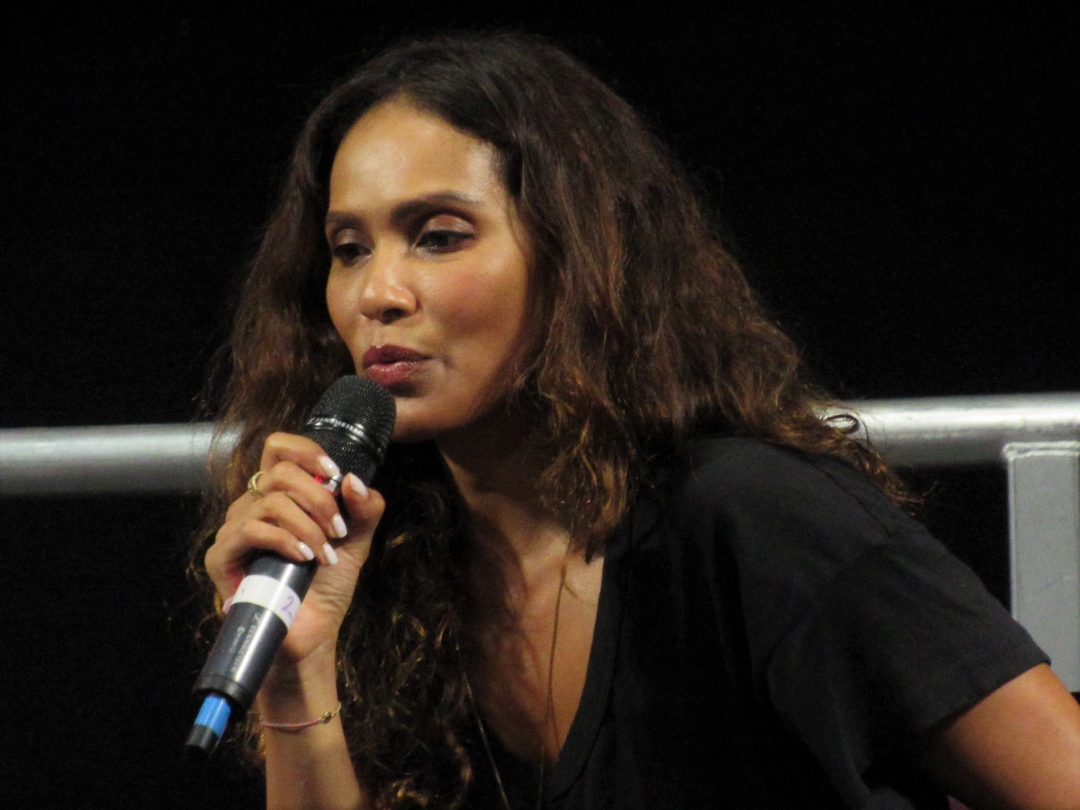 Lesley-Ann Brandt was born on 2 December 1981 in Cape Town, South Africa. Lesley was born the first of two children of  Charmaine and Gary Brandt. Lesley-Ann has a younger brother. She grew up in a suburb of Cape Town. Brandt later stated that growing up in this rough neighborhood, made her stronger and more intelligent. During her time at Pinelands High School, Lesley-Ann played competitive field hockey. She also sang in the choir and played in school productions. However, during this time South Africa was not the place to try and make a career out of acting and performing. In 1999, ( Lesley-Ann was 17 years old and just graduated), her parents decided to move the family to Auckland, New Zealand. At that time, Lesley-Ann did not see why that was necessary and she had a hard time saying goodbye to her friends and South Africa.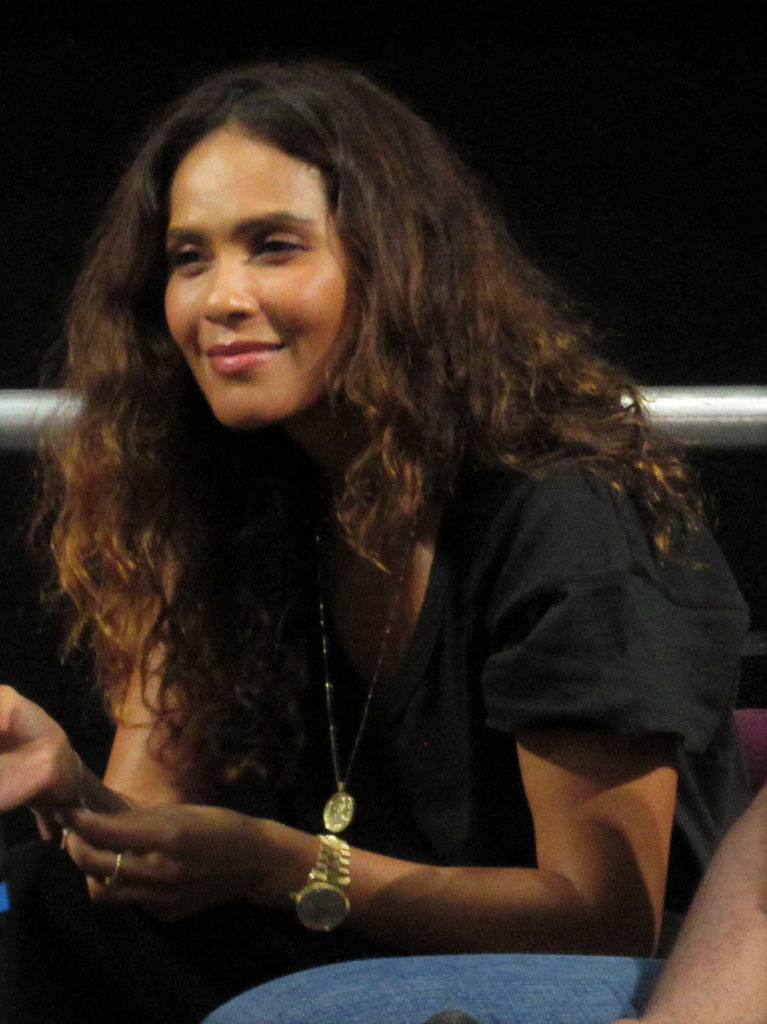 At first, Brandt started to work as a salesperson and in the meantime she worked as a model. She also started acting in commercials and gradually discovered her love for acting. She studied acting and was trained in the Meisner Technique (an acting technique invented by Sanford Meisner, based on listening to each other and concentrating on the other actor instead of yourself). Not long after this (2008-2009), Lesley-Ann got her first prominent role in the comedy show "Diplomatic Immunity", where she played the role of Leilani. Her real breakthrough came when she joined the cast of "Spartacus: Blood and Sand"(2010). She was asked to audition for the role of Sura, but she got the role of the beautiful slave girl Neavia. She reprised the role in the prequel series "Spartacus: Gods of the Arena" (2011).. The production of season 2 and 3 of the original series was delayed, after the death of Andy Whitfield (who played Spartacus and died of cancer). When the production was picked up again Lesley-Ann was already involved in other projects, so another actress took over her role. In the years following her "Spartacus"  adventure, Brandt worked steadily and got roles in movies and series, like: "A Beautiful Soul" (2012, as Angela Barry) and "Drift" (2013, as Lani). In 2014 and 2015, Brandt played roles in two television shows. She played Naomi Cox in "Single Ladies" (2014) and "The Librarians" (2014-2015, as Lamia). In 2016, Brandt landed the role of demon Mazikeen (Maze) in "Lucifer"...
Lesley-Ann Brandt will be attending Comic Con Manchester on both Saturday and Sunday.
Autograph: £42 (€50)
Photo Op: £42 (€50)
Lucifer Group: £126 (€148)
Q&A: Sunday July 31st 14.30 -15.30
Aimee Garcia (Miss. Ella Lopez)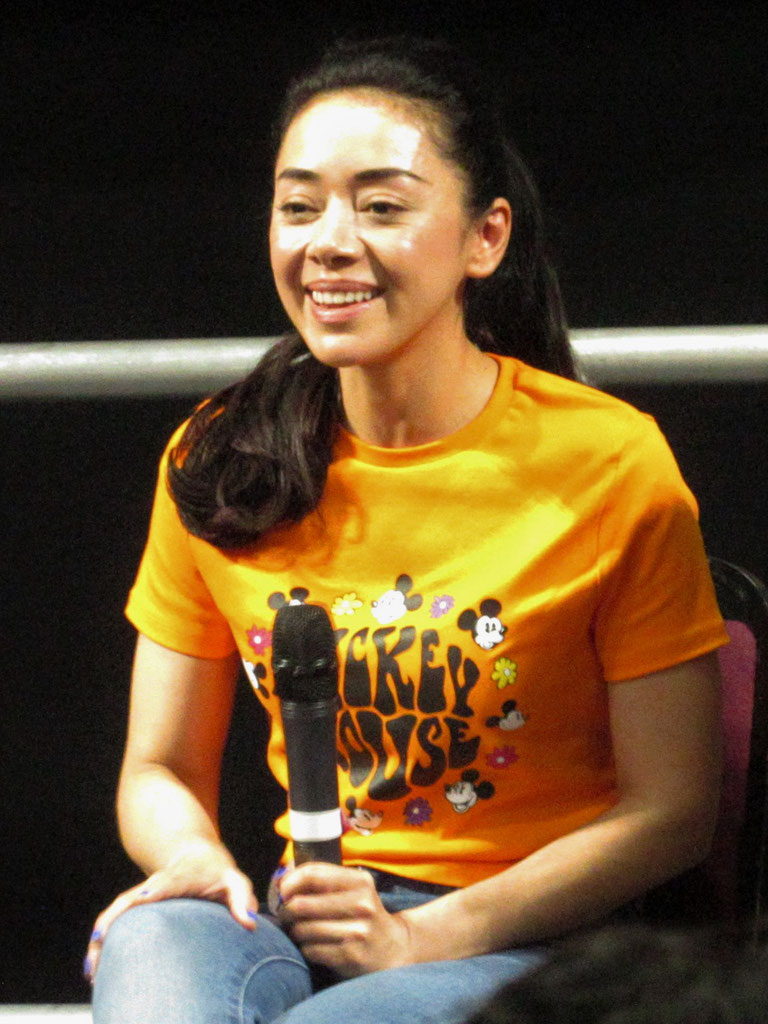 Aimee Sandimés Garcia López de Ordóñez was born on 28 November 1978 in Chicago, Illinois (U.S.). Her mother Eloisa is Mexican and her father Hector is Puerto Rican. Aimee got bitten by the acting bug at a young age and she started acting in commercials. By the age of 7, she made her professional stage debut in a Paul Meija's ballet version of "Cinderella" and at the age of 12 she danced 20 shows a month in "The Nutcracker" (as Clara).
Aimee grew up in oak Park, Illinois and attended Fenwick High School and she took acting classes at the Piven Theatre Workshop.
She took a break from the Chicago theatre circuit when she enrolled at Northwestern University, where she triple majored in French, Economics and Journalism. During her time at University, she played in local plays and musicals. She got the lead role as Diana Morales in "A Chorus Line" (for Broadway choreographer Mitzi Hamilton). After her graduation, Aimee took a break from acting and went to work as a mutual funds analyst in Brooklyn, New York. While she was working in finance, she missed acting and decided to move to Los Angeles to do what she loved...acting!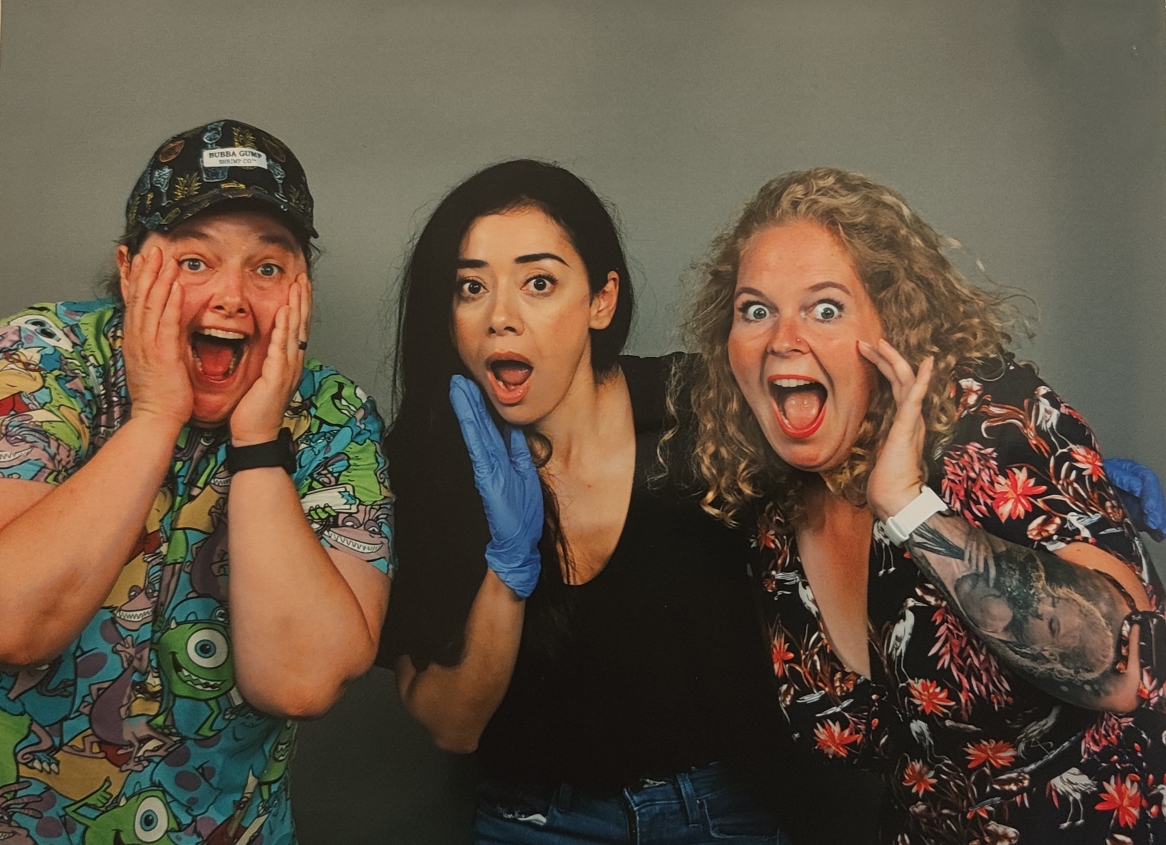 Aimee got her first big Hollywood role in the WB's sitcom "Greetings from Tucson" (2002-2003). Unfortunately the series was pulled of TV in 2003. In 2002, Aimee also starred in "American Family" as Young Nina. In 2003 and 2004, Aimee played the role of Lydia Serrano in 16 episodes of  "All About the Andersons". In 2006 and 2007, she plays the role of George Lopez's niece Veronica Palmero, in the series called: "George Lopez". In 2009 and 2010 she was cast in the medical drama "Trauma", as EMT helicopter pilot Marisa Benez. In 2011, Aimee plays the role of Alma in 5 episodes of the action adventure series "Off the Map". In the period that follows, she really makes a name for herself when she takes on recurring roles in two TV shows. From 2011-2013, Aimee plays the role of Jamie Batista (Angel's little sister) in "Dexter". From 2012 to 2013, she also plays the role of Yvonne Sanchez in "Vegas".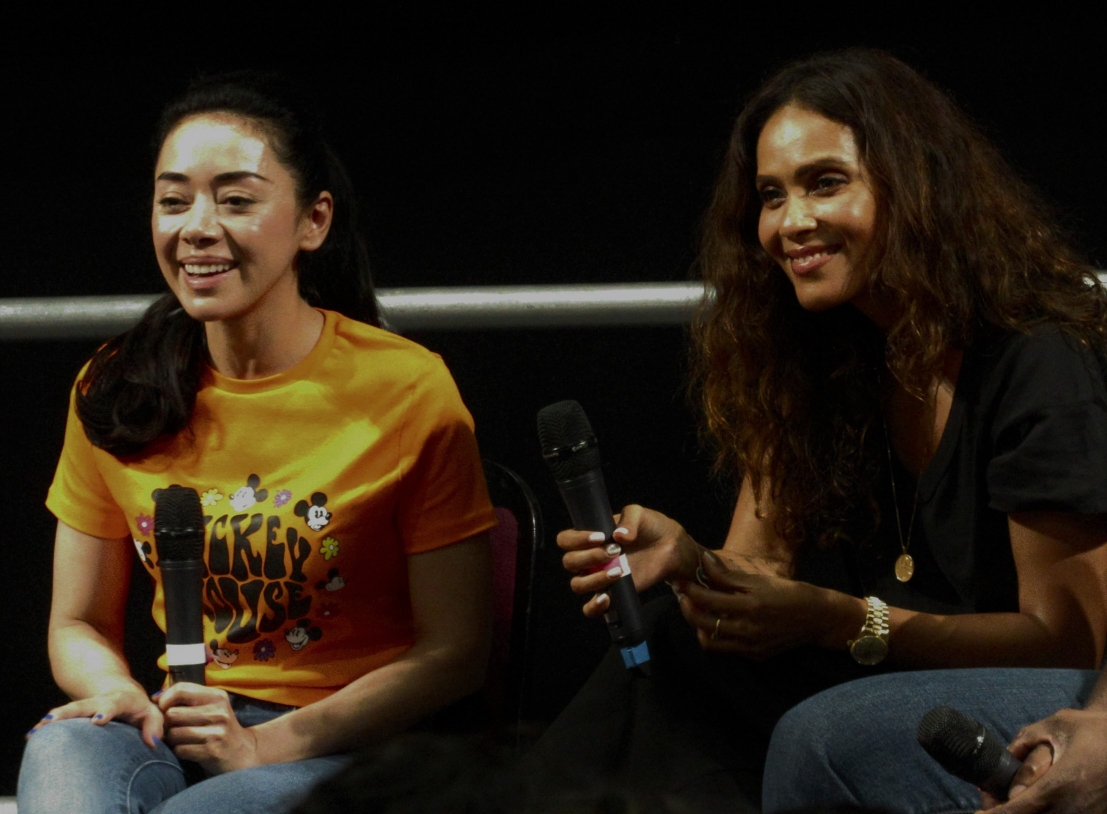 It's also around this time that Aimee starts training for yet another great adventure. She wants to represent Mexico in the skiing event at the 2014 Olympic Winter Games in Sochi. Eventually she does not participate. In 2014 she does play in the remake of the 80s cult movie "RoboCop" (starring Joel Kinnamon, Michael Keaton and Gary Oldman) and Garcia plays the role of Dr. Jae Kim. In 2016, Aimee joins the cast of "Lucifer" for the second season of the show. She ends up playing the role of Ella Lopez for 80 episodes over 5 seasons and becomes one of the fan favorites. Also in 2016, she plays the role of Didi Diaz in 13 episodes of "Rush Hour", the TV adaptation of the 1998 movie with the same name. In 2019, Garcia got critical acclaim for her role as Vanessa Velez in the indie movie "El Chicano".  Also in 2019, Aimee decided to form a writing partnership with former WWE wrestler AJ Mendez and their first project was a comic book named "GLOW vs The Babyface". In 2020 they took their partnership to a new level, when they created the production company Scrappy Heart Productions.
Over the last three and a half years, Aimee Garcia has been taking the world by storm, dropping one project after the other. She voiced Denise in the 2019 animation movie "The Addams Family", as well as well as Jodie Tarleton in Marvel's animation series "M.O.D.O.K.". She also played Laura in this years "Woke" and plays the voice of Alex Gonzalez in "Dragons: The Nine Realms". Oh no we haven't seen the last of Miss Garcia yet...
Aimee Garcia will be attending Comic Con Manchester on both Saturday and Sunday.
Autograph: £42 (€50)
Photo Op: £42 (€50)
Lucifer Group: £126 (€148)
Q&A: Sunday July 31st 14.30 -15.30
See you in Manchester?
The event is held in BEC Arena in Manchester next weekend...