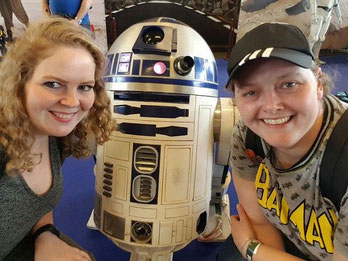 Oh yeah! Tomorrow we are travelling to Cologne to be a part of a new comic con experience. We are going to CCXP Cologne! CCXP is the new Comic Con Experience brought to Europe by the same organisation of CCXP São Paulo. The first edition of CCXP São Paulo was held in 2014 and approximately 100000 people visited this first editon. At their latest edition in December 2018 a whopping 262000 visitors made their way to the São Paulo Expo. And now CCXP is coming to Germany and they will set base in the Koelnmesse in Cologne from June 27th -  June 30th. Unfortunately we can only be there for the Saturday and Sunday, so we will have to take advantage of every minute we are there. So let's talk about the (movie and television) guests that will be appearing at the very first edition of CCXP Cologne! Don't forget to check out the first and second part of the article. Today we are closing of the trilogy with some more of the amazing guests at CCXP!
Zachary Levi
Earlier this year DC's "Shazam!" hit the cinemas! The little boy in the grown man's body is always a good given for a story (do you remember "Big" with Tom Hanks?). Well add some superpowers and you,ve got Billy Batson/Shazam. The role of Shazam is played by Zachary Levi and he is coming to Cologne this weekend! Let us tell you some more about the actor.
Zachary Levi Pugh was born on September 29, 1980 in Lake Charles, Louisiana (US). During his childhood Zachary's family moved around a lot. At the age of six, Zachary began acting, singing and dancing in school productions and also in local theater. Eventually the family ended up in Ventura County, California. It was here that he attended Buena High School for four years. After his graduation Zachary moved to Los Angeles to pursue an acting career. He acted in productions, like""Grease", "The Outsiders", "Oklahoma! and "Oliver at the Ojaj Art Centre. But it was his protrayal of Jesus in "Godspell" that drew the attention of Hollywood. He made his first appearance in the television movie: "Big Shot: Confessions of a Campus Bookie" in 2002 and in 2003 he portrayed the role of Grant in "See Jane Date" with Charisma Carpenter. In the following years he played some guest roles in television shows and he landed the role of Kipp Steadman in "Less than Perfect" (he played this role for 81 episodes). In 2007 his big break came, when he was cast for the title role in the Comedy TV show "Chuck".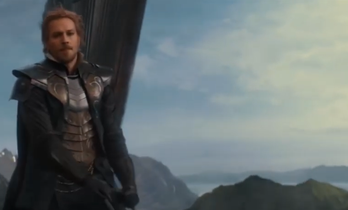 In 2010, he voiced Flynn Ryder in Disney's "Tangled". Originally Zachary was to portray the role of Fandrel in "Thor", but he had to cancel because of conflicting schedules while working on "Chuck". Levi did play the role in the sequels "Thor: The Dark World" and "Thor Ragnarok". In 2013, Zachary made his Broadway debut in "First Date". In 2015, he was cast as a a lead member of the cast for "Heroes Reborn" ( a mini serie in wich ordinary people discover that they have special abilities). Unfortunately the show was cancelled after the first season. In the years leading up to "Shazam!", he steadily kept on playing roles on both big and small screen (and also on stage). He reprised his role as Rider in the television adaptions of "Tangled", played in the Broadway revival of "She Loves Me", played the role of Benjamin in the critically acclaimed "The Marvelous Mrs. Maisel" and eventually got the role of Shazam in the 2019 superhero comedy of the same name. Besides acting, Levi is also a musician. Among other things he sang a duet with Mandy Moore on the soundtrack of "Tangled" (they even performed on the 83rd Academy Awards ceremony. 
Zachary will be attending CCXP Cologne on Friday, Saturday and Sunday.
Photo op: €99
Autograph: €99
Ashleigh Murray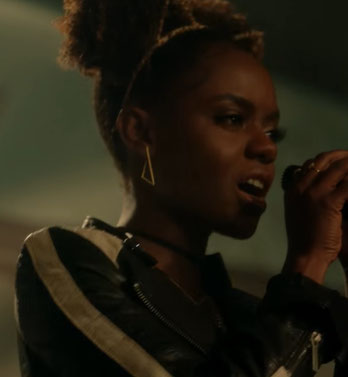 Riverdale's very own Josie McCoy will be on stage in the Koelnmesse at CCXP Cologne. I am of course talking about the wonderful Ashleigh Murray, who has portrayed Josie over the last 3 seasons of "Riverdale". 
Asleigh Monique Murray was born in Kansas City on the 18th of January 1988. When she was in fifth grade she moved to Oakland, California. She lived with her aunt there for two years. While she was there she studied piano, jazz and hip hop. She graduated high school back in Kansas City and moved to New York , to study at the New York Conservatory of Dramatic Arts (she graduated in 2009). While she was studying in New York, Asleigh starred in an off Broadway production of "Child of the Movement", based on the true story of Claudette Clovin. In 2016 she landed the role of Josie McCoy in the CW's "Riverdale". After three seasons, as the lead singer of Josie and the Pussycats, it was announced that Asleigh would leave the show as a regular cast member. It was also announced that she would reprise her role as Josie in the "Riverdale" spin-off "Katy Keene".
Ashleigh Murray will be rocking at CCXP Cologne on Friday and Saturday.
Photo op: €50
Autograph: €50
Mark Pellegrino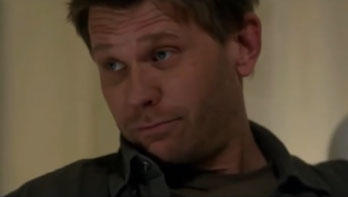 Mark Ross Pellegrino was born in Los Angeles, California on the 9th of April 1965. There isn't much to tell about his early life, because he is very good at keeping his private life to himself. Mark did reveal once that he was very passionate about acting from a young age and he has always dreamed of becoming an actor. Under the guidance of Robert Carnegie, Pellegrino studied the Meisner acting technique. The goal of this technique is for the actor to open his mind up to the environment and act on in instinctively. After he mastered the technique he went on making his acting debut in "L.A. Law" in 1987. He also landed a role in "Doogie Howser, M.D." (starring a young Neil Patrick Harris). In the three decades that followed Mark became a household name in Hollywood and he has 128 credits to his name up until now. We will list some of his projects: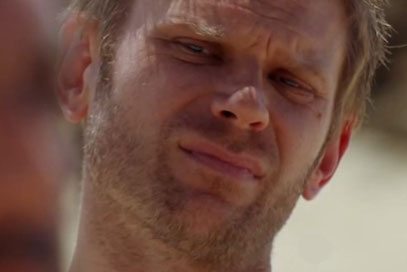 "Tales of the Crypt" (1990)
"Lethal Weapon 3" (1992)
"F.T.W." (1994)
"The Big Lebowski" (1998)
"The X Files" (1999)
"National Treasure" (2004)
"The Number 23" (2007)
"Dexter" (2006)
"The Closer" (2011)
"Lost" (2010)
"Revolution" (2012)
"Quantico" (2015)
"13 Reasons Why" (2018)
Pellegrino has played in some amazing productions, but one of his biggest and most remarkable role is the role of Lucifer in the immensely popular series "Supernatural". Besides being an actor, Pellegrino also teaches acting at Playhouse West.
Mark will be attending CCXP on Friday and Saturday.
Photo op: €35
Autograph: €35
Well that's it for our articles about the movie and TV guests of CCXP. Hopefully we will see you there this weekend! Keep an eye on our website and social media channels for our coverage of CCXP Cologne!