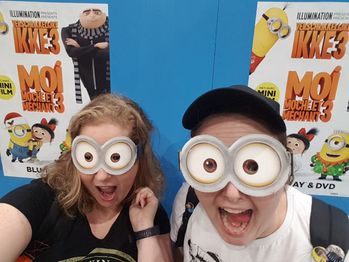 This upcoming weekend we will be at CCXP Cologne, a new Comic Con Experience brought to Europe by the same organisation of CCXP São Paulo. The first edition of CCXP São Paulo was held in 2014 and approximately 100000 people visited this first editon. At their latest edition in December 2018 a whopping 262000 visitors made their way to the São Paulo Expo. And now CCXP is coming to Germany and they will set base in the Koelnmesse in Cologne from June 27th -  June 30th. Unfortunately we can only be there for the Saturday and Sunday, so we will have to take advantage of every minute we are there. So let's talk about the (movie and television) guests that will be appearing at the very first edition of CCXP Cologne! Don't forget to check out the first part of this article by clicking here! In this second part we will tell you about two amazing guests, who will only be there on Friday the 28th of June to promote their upcoming movie with a special panel. Curious? Read on!
Jason Statham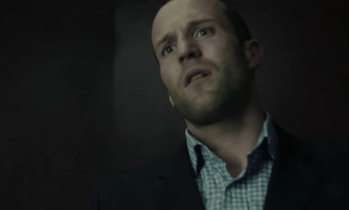 Yes...you read that right! Jason Statham will be at CCXP Cologne. Note that he will only be there for a special panel on Friday, promoting his new movie "Fast&Furious: Hobbs & Shaw". And he will not be on stage alone...more about that later.
Ever since we have been going to comic cons and conventions, Carola has had one special wish: to meet Jason Statham. She mentioned that she would fall down flat on her face if that would happen. You would think that this is her chance and she should take a helmet with her to Cologne.... but because of work commitments we can not be there on Friday...AAAAH! But we are very happy for those of you who will have the opportunity to see the panel...
Jason Statham was born on the 26th of July 1967 in Shirebrook, Derbyshire (UK). His mother (Eileen) was a dancer and his father (Barry) primarily worked as a street seller on the black market. Besides this he had a whole lot of other jobs, like: house painter, coal miner and lounge singer on the Canary Islands. Jason's parents also swindled people out of their money by organizing fake auctions on the street. When he was only 9 years old, Jason was surrounded by gangsters and swindlers. He even became very good at it himself and often went to sell fake perfume and other stuff on street corners. He never really wnated to do this, but there in order to make ends meet, he was forced to. His family moving to Great Yarmouth can be seen as a turning point in his life. It was there that he met Vinnie Jones, who was a professional football player at the time. While he did practice some martial arts in his youth, it wasn't until during his teenage years that he developed a big passion for sports.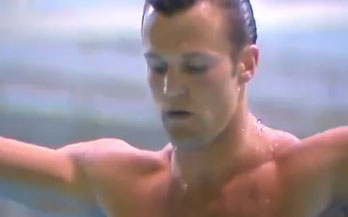 Vinnie Jones introduced him to football and Jason joined the football team of his grammar school. Jason also developed an interest in diving. He practised daily and became so good at it, that he became part of Britain National Diving team (which he was part of for twelve years). He compted in the Commonwealth Games of 1990 for the British team and in 1992 he became 12th at the Worldchampionship. When he graduated from high school, Jason joined the Army for a little while. This, however, was not really his cup of tea and after he quit the Armed Forces he devoted his life to the martial arts. During a training at the National Sports Centre, he was spotted by an agent from Sports Promotion and Jason became a model for French Connection. While he was working for this brand, Jason was introduced to upcoming director Guy Ritchie and this turned out to be a match made in heaven. Ritchie was working on a film project and was searching for someone who could play the role of a swindling street artist. Because of his past, Jason was the man for the job and Ritchie casted him for the role of Bacon in "Lock, Stock and Two Smoking Barrels" (1998). The movie was received very well and two years later Ritchie and Statham teamed up again for the equally brilliant movie "Snatch" (2000). Statham played the role of Turkish, alongside arrived actors like: Brad Pitt (Mickey), Benicio del Toro (Franky Four Fingers) , Dennis Farina (Cousin Avi) and Alan Ford (Brick Top).In both "Lock, Stock..." and "Snatch" , Jason also played alongside Vinnie Jones. A year later they teamed up once again for "Mean Machine" (2001), a movie about a football team of inmates at a prison. 
Also in 2001 he managed to break into Hollywood, with two movies: "Ghosts of Mars" and "The One". In 2002, Statham was cast as the lead role in the action movie "The Transporter" (the movie got two sequels in 2005 and 2008). Because of his background in Martial Arts, Statham was able to do all of his own stunts. In the years following, Jason kept on playing roles in mostly action movies, like: "The Italian Job" (2003, as Handsome Rob), "Cellular" (2004, as Ethan) and "Crank" (2006, as Chev). In 2010, Jason became part of a project that was to become a huge franchise, when he appeared alongside Sylvester Stallone, Jet Li, Dolph Lundgren and Bruce Willis, in "The Expendables" (as Christmas). In 2013, he became part of another big franchise when he appeared in "Fast&Furious 6" as Deckard Shaw. He reprised this role in the 7th and 8th part of the franchise and now an official "Fast and Furious" spin-off called "Hobbs & Shaw" will hit the cinemas later this summer. As part of the promotional tour for it, Statham will be attending CCXP Cologne on Friday, for a special panel. Of course it would be awesome to see someone like Idris Elba (who plays Brixton) also come to Cologne. Oh wait.... he is! The next guest we are talking about is; Idris Elba!!!!
Idris Elba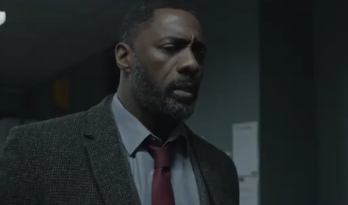 People Magazine bombarded him as the sexiest man alive and many see in him the perfect successor of Daniel Craig as James Bond. I see him as one of the best actors out there at this moment. Idris Elba is coming to Cologne, for a special panel on Friday! It's such a pity that we won't be able to go, but we are going to tell you a bit more about him!
Idris Elba was born Idrissa Akuna Elba on 6 September 1972 in Hackney, London (UK).as the son of Winston and Eve Elba. They got married in Sierra Leone (Winston was born there and Eve in Ghana) and moved to London. Idris was brought up in Hackney and Eastham. For the last two years of his primary education, Idris went to a special needs school. He says it was because of his asthma, but he recalls it was fine unless he was running around. Nonetheless Idris got placed on the school with kids with severe disabilities and kids who were just very hard to handle. Later his mum and dad moved to Canning Town, because it was closer to his father's job at Ford Dagenham. He went to the all boys school Trinity Boys in Canning Town. At first this was a big shock to Idris. He came from Hackney, where the population was a mix of all kinds of cultures. In Canning Town the population was mostly white and they weren't very friendly to other cultures. At Trinity Boys is where he first became interested in acting and he changed his name to Idris. At one point Idris saw an advertisement for a play in The Stage, he auditioned for it and got the job. In 1986, Idris began helping his uncle, who was a DJ and not long after he had started his own DJ company with some friends. In 1988, Idris quit school and thanks to the Prince's Trust grant he won a place in the National Youth Music Theater. In the early days of his career Idris had to do other jobs to make money in between parts. He worked night shifts at Ford Dagenham, was a tyre fitter and worked in nightclubs under the name DJ Big Driis.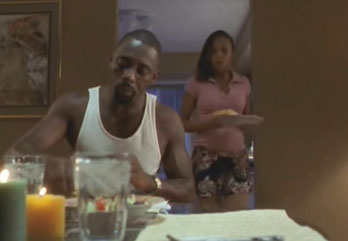 In his early twenties Idris began auditioning for television roles. His first role of significance was in an episode of the medical drama series "Bramwell" (1995).He was also cast as a gigolo in an episode on "Absolutely Fabulous". In the years that followed he played a lot of supporting roles in British shows like: "The Bill", "Ruth Rendell Mysteries", "The Governor", "Silent Witness", "Family Affairs", "UltraViolet" and "Dangerfield". In the late nineties/early 2000 Idris moved to New York City, but he kept on returning to the UK for an occasional role. In 2001 he did some stage work in New York. Also in 2001 he had a supporting role in "Law&Order". In 2002 his big break came, when he got the role of Stringer in "The Wire", widely regarded as one of the best TV shows ever made. In 2005 he played the role of Captain Augustin Muganza in "Sometimes in April", a movie about the genocide in Rwanda. In the years that followed Idris' star rose, as he played a supporting role in "The Office US". He also played in movies like: "American Gangster" (2007) and "RocknRolla" (2008). In 2010, he got the title role in the tv show "Luther" and this made him more popular than ever. He became a household name in the movie and television world and his star rose to fame.  In 2011, Idris landed the role of Heimdall in Marvel's "Thor" (a role he reprised in the sequel "Thor: Dark World" in 2013 and later on in the "Avengers" movies). Over the last 8 years Idris appeared in movies and TV shows, like: "Prometheus", "The Mountain Between Us", "Pacific Rim", "Mandela: Long Walk to Freedom", "The Jungle Book", "Star Trek: Beyond", "Guerrilla", "Molly's Game" and "Turn Up Charlie". Idris Elba is coming to CCXP Cologne to promote the upcoming "Fast&Furious: Hobbs & Shaw". Note that Idris and Jason will only be there for a panel on Friday 28th of June 2019.
That's it for today; check in on our website tomorrow for the third and last part of the article....