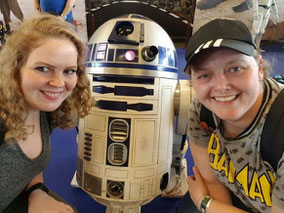 This upcoming weekend we will be at CCXP Cologne, a new Comic Con Experience brought to Europe by the same organisation of CCXP São Paulo. The first edition of CCXP São Paulo was held in 2014 and approximately 100000 people visited this first editon. At their latest edition in December 2018 a whopping 262000 visitors made their way to the São Paulo Expo. And now CCXP is coming to Germany and they will set base in the Koelnmesse in Cologne from June 27th -  June 30th. Unfortunately we can only be there for the Saturday and Sunday, so we will have to take advantage of every minute we are there. So let's talk about the (movie and television) guests that will be appearing at the very first edition of CCXP Cologne!
Nicolaj Coster-Waldau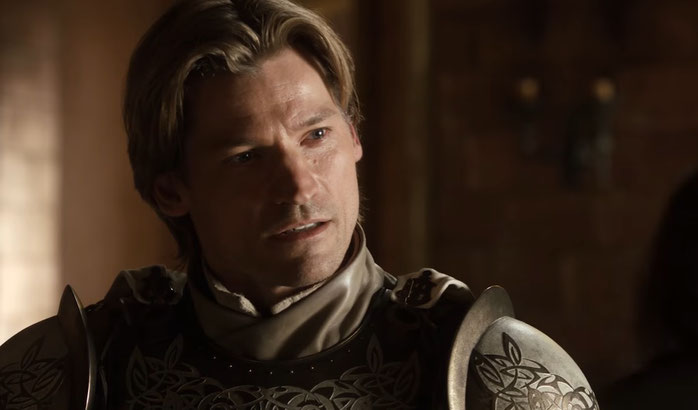 The Lannister Lion will roar this weekend, as Nicolaj Coster-Waldau sets up camp in the Koelnmesse. Nicolaj is mostly known for his portrayal of the Kingslayer, Ser Jaime Lannister in "Game of Thrones". Let us tell you a bit more about the man, who would do anything for love.
Nicolaj Coster-Waldau was born in Rudkøbing (Denmark), 27 July 1970. After his parents divorced, Nicolaj (and his two older sisters) was raised mainly by his mother. When asked about his childhood, Nicolaj mentioned that his mother was a great. She was a librarian and worked very hard to make ends meet for him and his sisters. His father was a alcoholic and worked in Greenland (he died in 1998). Nicolaj also said that when his father wasn't to drunk, he would play football and cards with him. So he does have some happy memories about his dad. Nicolaj was raised in Tybjerg, a small village of just 40 people. In 1989 (at the age of 19), Nicolaj was the youngest actor to enter the Statens Teaterskole (Danish National School of Theatre and Contemporary Dance). In one of his earliest stage productions, he played Laertes in Hamlet. After his graduation in 1993, Nicolaj did not have to wait long before his star would rise to fame in his native country. In 1994 he landed the main role of Martin in "Nattevagten" ("Nightwatch"). After this he played some roles in Danish movies and in 1997 he made his debut in a British movie called "Bent" (alongside Clive Owen, Jude Law and Mick Jagger).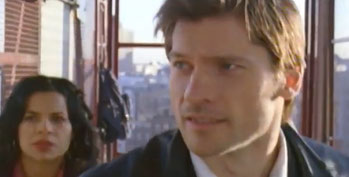 Four years later, he took the step to Hollywood and landed a role in Ridley Scott's "Black Hawk Down". When talking about this, Nicolaj mentioned that a friend helped him to put himself on tape (for an audition) in the attic above his apartment in Copenhagen. They shipped it out and he got the part. In the following decade, Nicolaj kept on taking roles in Hollywood productions, as well as in Scandinavian productions. He played in movies and TV shows like: "Enigma" (2001, as Puck), "Rembrandt" (2003, as Kenneth), "Wimbledon" (2004, as Dieter Prohl), "Kingdom of Heaven" (2005, as Village Sheriff) "New Amsterdam ( 2008, as John Amsterdam). In 2011, Nicolaj made his final brakthrough, when he landed the role of Jaime Lannister in HBO's "Game of Thrones". Nicolaj appeared in 55 episodes (over 8 seasons) of the show and is one of the main characters. During the eight years of "Game of Thrones", Nicolaj kept on taking other roles in movies like: "Mama" (2013, as Lucas/Jeffrey), "Oblivion" (2013, as Sykes), "Gods of Egypt" (2016, as Horus) and many more. One of his upcoming projects is "Domino" , a police thrilller directed by Brian DePalma. Nicolaj will play a Copenhagen police officer and the movie will also star (GOT co-star) Carice van Houten and (her husband) Guy Pearce. For more information about his past and upcoming projects, check out Nicolaj's IMDb page.
Nicolaj will be attending CCXP Cologne on both Saturday and Sunday. His panel will take place on Sunday.
Photo-op: €99
Autograph: €99
Benedict Wong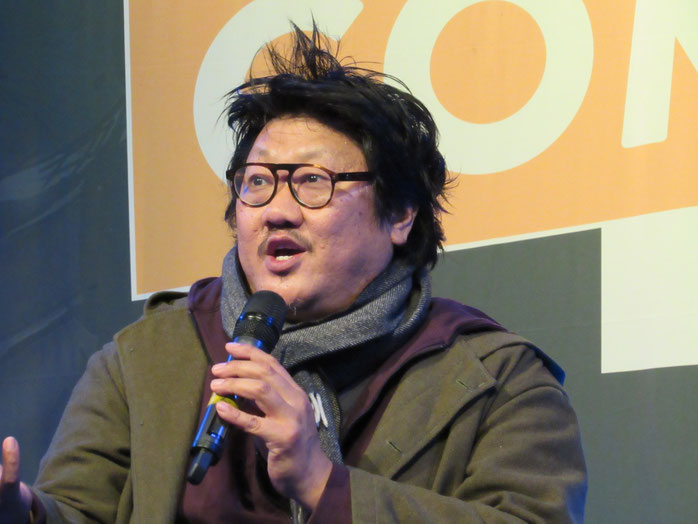 'Avengers assemble!'. Most people are still recuperating from the events that took place in Marvel's "Avengers: Endgame". This highly anticipated sequel to "Avengers: Infinity War" shattered all records upon its release a few months ago. The Marvel Cinematic Universe is hotter than ever and this next guest is a part of it. None other than Benedict Wong will be at CCXP Cologne this weekend. Benedict plays the role of Stephen Strange's sidekick Wong in "Doctor Strange", "Avengers: Infinity War" and "Avengers: Endgame", but that's certainly not all he has been doing over the last decades. Let's talk some more about the amazing Benedict Wong!
Benedict Wong was born on the 3rd of June 1971 in Eccles, Greater Manchester (UK). His parents were immigrants from Hong Kong. Benedict grew up in Salford, also situated in Greater Manchester. He took a two-year course of performing arts at the Salford City College. After he graduated from college things did not go easy for him and he often got turned down at auditions. It wasn't until he was 22, that he got his first guest role in the TV series "Screenplay". In 1993 he got a part in the BBC radio play: "Kai Mei Sauce". In the years following, Wong earned some small roles in British movies and TV shows, like: "Last of the Summer Wine", "The Chief" and "Nightwatch". In 1997 he landed his breakout role in the TV movie "Supply & Demand" (as Frankie Li) and he reprised this role in the mini series with the same name. He also got a recurring role in the TV show "The Bill". During his time on "The Bill", he also made his feature film debut in the 2001 thriller "Spy Game" (as Tran), starring Robert Redford and Brad Pitt. In the following year he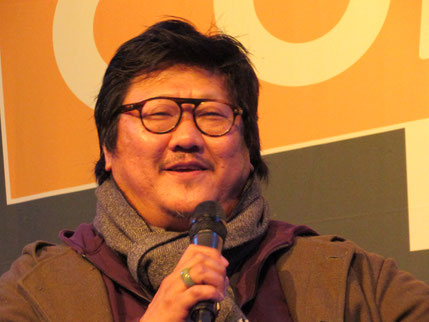 played the role of Errol Spears, alongside Sean Lock, in the BBC sitcom "15 Storeys High". Unfortunately the sitcom was short-lived, but it has gained a fair share of cult following over the years. He also earned the part of Guo Yi in "Dirty Pretty Things", starring Audrey Tautou. He got nominated for the BIFA for "Best Supporting Actor" for this role. In the following years Wong kept on appearing in both Television shows and movies, like: Danny Boyle's "Sunshine" (alongside some big names,like: Chris Evans and Cillian Murphy), "Moon", "Spirit Warriors" "Law and Order: UK" and "Grow Your Own". His next big break came when he was cast for the 2012 Ridley Scott movie "Prometheus". This role can be marked as his break-through role in Hollywood.In 2014, he finally got the recognition he was looking for, when he was cast for the role of Kublai Khan in the popular Netflix show "Marco Polo". He also landed a role in the movie "The Martian" (alongside Matt Damon), that ended up being nominated for an Oscar. In 2016 Wong took his first step in the Marvel Cinematic Universe, when he was cast as Wong in Marvel's "Doctor Strange". He reprised this role in the 2018 Marvel-movie "Avengers: Infinity War" and in its 2019 sequel "Avengers: Endgame". In the meantime he also played some other roles, like the role of Lomax in the Netflix Original Movie "Annihilation" and as Master Lin in "Deadly Class". Unfortunately this last show got cancelled after one season, but it's rumoured that the creators and cast of the show are searching for another network or streaming service to pick it up again. Some of his upcoming projects are: "Gemini Man" (alongside Will Smith and Clive Owen), the live action remake of Disney's "Lady and the Tramp" (as the voice of Bull) and "The Personal History of David Copperfield" (alongside Gwendoline Christie and Tilda Swinton).
Benedict Wong will be attending CCXP Cologne on Friday, Saturday and Sunday. He will be on the Thunder Stage for his panel on Sunday.
Photo op: €70
Autograph: €70
Ben Barnes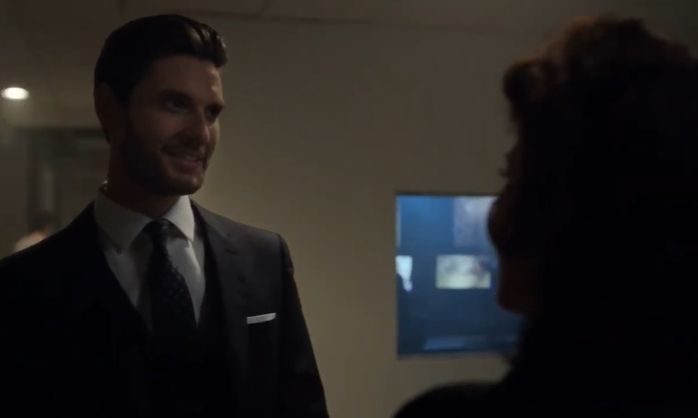 Like I already mentioned: Marvel is hotter than ever and not only on the big screen. Netflix' "The Punisher" is only one of the many small screen adaptations from the Marvel Comics. Unfortunately the series got cancelled by Netflix early 2019, but it still remains one of the most popular Marvel series to be seen on the streaming platform. Besides, Frank Castle/The Punisher (played by Jon Berntal) one of the lead roles is the one of Billy Russo/Jigsaw and he is portrayed by Ben Barnes. Last week, CCXP announced that this British Jack of all trades will be attending CCXP Cologne!
Benjamin Thomas Barnes was born in London (UK) on August 20th,1981 to Thomas and Tricia Barnes. Ben studied at two independent all boy schools. In his childhood years he attended Homefield Preparatory School in Sutton and after this he went to King's College School in Wimbledon. After this he continued his studies at Kingston University in Kingston-Upon-Thames. As a young pupil at Homefield, Ben already showed he had a very promising acting career in front of him, when he was on stage. Ben remembers playing a rock star alien in one of these productions. It was during his years at King's College that the pivotal point in his life, when he attended a workshop by the National Youth Music Theatre and was asked to go for national auditions. At the age of 16, Ben landed his first professional acting job with the National Youth Music Theatre in "Bugsy Malone". Because he was still in school doing his GCSE studies and also played cricket and rugby, he had to make some choices. Although he loved both sports, Ben chose to take a shot at acting. Because of this he went on to study English literature and Drama at Kingston University, from which he graduated with BA Honors in 2004.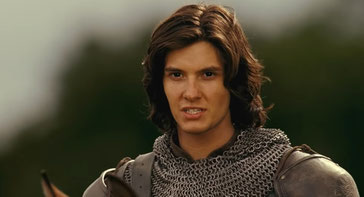 It was around this time that Ben was a member of the short-lived British boy band: Hyrise. The group only had one hit song ("Leading me on") and they participated in the preliminary round for the 2004 Eurovision Song Contest. They came in second after James Fox. In the years following Ben landed some roles in British movie- and TV productions, like "Doctors" and he joined the cast of a West End production of "The History Boys". In 2007, Barnes made his feature film debut in the movie "Stardust" (as the young Dunstan Thorne) and also in 2007 he got his big breakthrough role as Prince Caspian in the second installment of the "The Chronicles of Narnia" movies and he reprised this role in the third one called "The Chronicles of Narnia: The Voyage of the Dawn Treader" (2010). In 2008, Ben starred opposite Jessica Biel in "Easy Virtue" and in 2009 he played the title role in Oliver Parker's movie adaptation of Oscar Wilde's "Dorian Gray". In the years that followed Ben kept on appearing on stage and in movies ( like "The Big Wedding"). In 2015 he returned to the small screen with the role of Sam in the mini series "The Sons of Liberty". Following this, he landed the role of Logan in HBO's "Westworld" and the role of Billy Russo in Netflix'"The Punisher". Besides being a great actor, Ben also continues to make music. We certainly haven't heard the last of him yet!
Ben Barnes will be at CCXP on Thursday, Friday and Saturday.
Photo op: €45
Autograph: €45
Rebecca Mader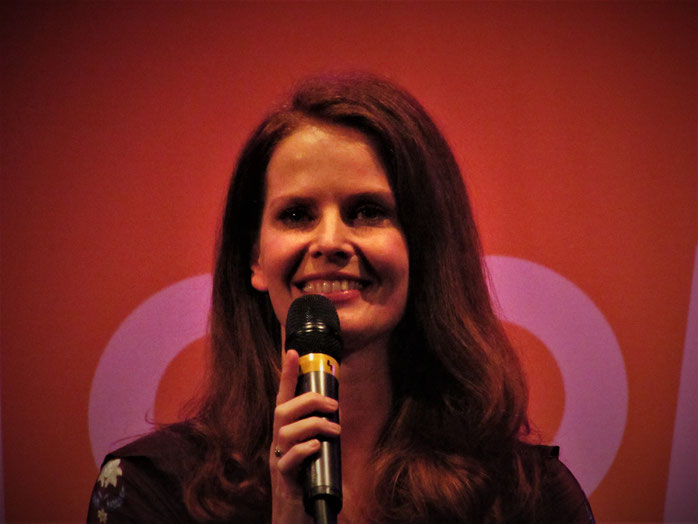 Something wicked this way comes....and it comes from the West! "Once Upon a Time" has closed the book for good more than a year ago, but the show is still immensely popular. The 'OUAT' fandom is huge and one of the most popular 'baddies' of the show is Zelena, the Wicked Witch of the West/Kelly West. The woman behind this popular character is Rebecca Mader and she is coming to CCXP Cologne!
First things first: who is Rebecca Mader? 
Rebecca Leigh Mader was born on the 24th op April 1977 in Cambridge (UK). While she was still in school and working in a supermarket, her grandmother entered her in a beauty contest (behind her back). Although Rebecca came in second, she was offered a modeling job. Rebecca later said she never had a good time in school, she was bullied for the most part of her time in school and couldn't wait to finish it. Rebecca traveled the world modeling, but being a model was never her dream...she always dreamed of being an actress and she saw modeling as a necessity to get her into the acting world. When she was a model, she dreamed of going to New York to model, but her agency told her that her portfolio wasn't strong enough to take that step. At first, she listened to them, but at one point she had enough of it and she decided to just do it. Rebecca made her way to New York (with only £250 in her pocket) to chase the American Dream and that dream was becoming an actress.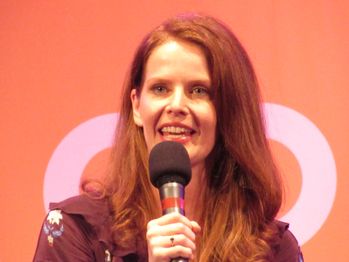 She did a lot of modeling jobs for big brands, like L'Oréal, Wella and Colgate. In the meantime, she kept on chasing acting roles. Her modeling agency in New York had a small acting department, where she started auditioning. In 2003 she got her first break when she stepped into the world of soap operas: playing Morgan Gordan in "All My Children", Margaret Cochran in "One Life to Live" and in "The Guiding Light". In the following years, she made guest appearances in multiple TV shows, before she got a role as series regular in Fox' "Justice". With this role in her pocket, she could officially stop modeling and she was (in her own words) thrilled! Also in 2006, she played opposite Anne Hathaway and Meryl Streep in "The Devil Wears Prada" (as Jocelyn). After one season "Justice" was canceled and Rebecca went back to auditioning. Eventually, she landed a role in the TV series "Lost" (Dr. Charlotte Lewis). At that time "Lost" was one of the biggest shows on television, so she knew this job was a big deal. She later stated that she really needed the role in "Lost", because at that point in her career she almost wasn't able to live from it anymore, so getting it was a "drop-to-the-knees, burst-into-tears" moment. In 2012 Rebecca got a recurring role on "No Ordinary Family" and in 2013 she played in other shows like: "Fringe" and "Work It". She also made her stage debut in "The Third Date" at the Hollywood Fringe Festival. In December 2013 it was confirmed that Mader was going to play the role of Zelena in "Once Upon a Time", which she sees as one of the most fun roles she played.
Rebecca Mader will be working her magic on CCXP Cologne on Saturday and Sunday. Her panel will take place on Saturday on the Thunder Stage.
Photo op: €50
Autograph: €50
Well that's it for the first part of the guestlist, be sure to keep an eye on our website and social media channels for part two, with names like: Zachary Levi, Idris Elba, Jason Statham and more...