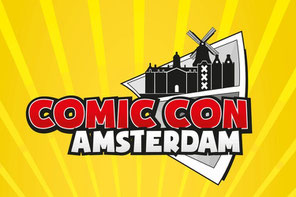 In just over a week it is time for the third edition of Comic Con Amsterdam. Just like the previous editions, the event will be held in the RAI Amsterdam, in the weekend of the 1st and 2nd of September 2018. Last week we aleady wrote about the event itself, but now we will zoom in on the Movie and TV guests announced for this third edition. Hold your horses, because this will be a good one!
Winter is coming...
Although we hope we will still have some sunshine during the September month, "winter is coming" to Amsterdam. Not one...not two, but three "Game of Thrones" actors, will make their way to the RAI in Amsterdam....
Jack Gleeson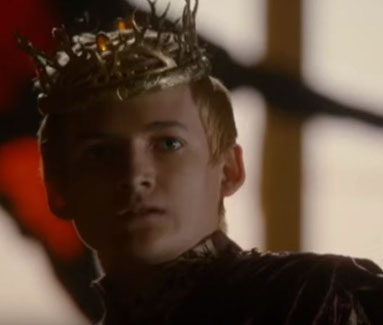 Yeah, that's right...the guy behind one of the most hated TV show characters ever, is coming to Amsterdam and I'm sure he will make a royal entrance. Jack Gleeson is mostly known for his role as the arrogant King Joffrey Baratheon in HBO's "Game of Thrones". And what a role that was!
Jack Gleeson was born on the 20th of May, 1992 in Cork, Ireland (UK). When he was young, he attended drama classes, with his sisters (also actresses). He started acting in the Independent Theatre Workshop at the age of 7. In the years following he landed some small roles in movies, like: "Reign of Fire" (2002), Batman Begins (2005), "A Shine of Rainbows" (2009) and "All Good Children" (2010). In 2011 he landed the role of Joffrey Baratheon in "Game of Thrones". Fun Fact: Gleeson states that for the rol of Joffrey, he was majorly influenced by Joaquin Phoenix in his role as Commudus in "Gladiator".
At one point Gleeson stated that he would retire after "Game of Thrones". Well he did not retire, but he did take a break. Over the last few years, Gleeson attended Trinity College in Dublin and he completed a theology and philosophy degree. He also runs his own touring Theatre Company, called: "Collapsing Horse Theatre Co.". Gleeson is well aware of Jon Snow's story arc and says anything is possible. If the makers would ask him to make a comeback in "Game of Thrones", he would have to say yes.
Autograph: €30
Photo op: €35
Charles Dance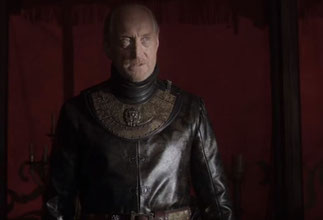 Charles Dance is mostly known for his role as ultimate bad guy Tywinn Lannister in HBO's "Game of Thrones". Well we love "Game of Thrones" and we love bad guys, so we were over the moon when Charles was announced for Comic Con Ahoy (Rotterdam) last year. Unfortunately he had to cancel, because of a big snow storm. But "A Lannister always pays his debts", so the wonderful Charles Dance will make his way to Amsterdam in a few weeks. Besides his role in "Game of Thrones, the British actor is also known for his roles in movies like: "For your eyes only" (as Claus, 1981), "Good Morning, Babylon" (as D.W. Griffith, 1987), "China Moon" (as Rupert Munro, 1991), "Alien³" (as Clemens, 1992), "Last Action Hero" (as Benedict, 1992), "Gosford Park" (as Raymond Stockbridge, 2001), "Ali G Indahouse" (as David Carlton, 2002), "Underworld Awakening" (as Thomas, 2012), "The Imitation Game" (as Commander Denniston, 2014), "Dracula Untold" (as Master Vampire, 2014), "Michiel de Ruyter" (as Charles II, 2014), "Ghostbusters" (as Harold Filmore, 2016) and "Underworld; Bloodwars" (as Thomas, 2016).  Dance is known for his roles as bureaucrats and bad guys. Fun Fact: Charles studied Graphic Design, but decided to become an actor.
Autograph: €30
Photo op: €35
Vladimir Furdik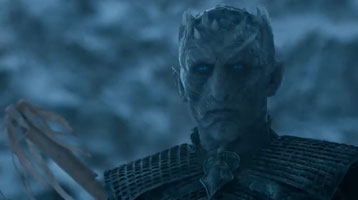 Besides King Joffrey, there will be another "royal" Westeros appearance, because Vladimir Furdik will be attending Comic Con Amsterdam. Why the "royal"? Well Vladimir has been playing the Night King in the last seasons of "Game of Thrones".In the first seasons the role of the Night King in "Game of Thrones" was played by Richard Brake, but since season 6 the role is played by Vladimir Furdik, a Slovakian stunt actor. He performed stunts in a lot of great movies, like: "Exodus: Gods and Kings" (2014),  "Hercules" (2014), "Noah" (2014), "Thor: The Dark World" (2013), "Skyfall" (2012)  and many more.
Autograph: €25
Photo op: €25
Other entertainment guests
Christopher Larkin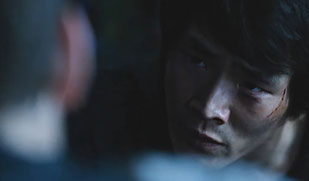 Christopher Larkin is best known for his role as Monty Green on CW's "The 100". Besides this he also makes music under the name of Carry Hatchet. In 2015, Christopher self-released his first album, called: "The News Today", followed by "The Happiest Album Ever Made" in 2017.
Christopher Larkin was born on October 2nd, 1987 in Daegu, South Korea. When he was 4 months, however, he was adopted by Peter and Elaine Larkin and grew up in Hebron, Connecticut (US). He started acting in school plays and eventually earned his theatre degree in 2009. In his senior year, he took a break from school to play the title role in "Kafka on the Shore" (a Steppenwolf Theatre Company production). Before getting his big break, by landing the role of Monty in "The 100", he played some roles in Movie- and Tv productions, like: "90210", "Flamingo Rising" and "Awkward". He also starred in several off Broadway plays.
Autograph: €25
Photo op: €30
Eric Roberts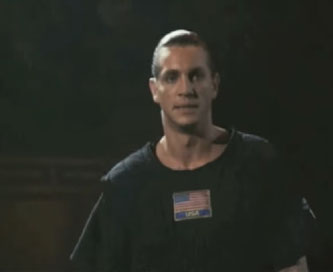 Hollywood veteran Eric Roberts will be attending Comic Con Amsterdam in the first weekend of September 2018. He has been acting for over 40 years and has over 500 credits on his name.
Roberts was born Eric Anthony Roberts on April 18, 1956 in Biloxi, Mississippi (US). Roberts was born into a true "acting family". His parents (Betty Lou Bredemus and Walter Grady Roberts) co-founded the "Atlanta Actors and Writers Workshop". And while Betty Lou was pregnant with Julia (yes that's right, Eric is Julia Roberts' big brother), they ran a children's acting school in Georgia. After their parents divorced in the early 70s, Eric went to live with his father, which estranged him from his little sisters.  In 2004, however, the family reunited when Julia had twins. Robert started his acting career on the NBC daytime soap opera "Another World". In 1978 he got his first big role in a movie called: "Summer of the Gypsies", for which he received a Golden Globe Award nomination. In the 4 decades that followed, Eric starred in a lot of movie and TV productions. Some of them are: "Star 80" (as Paul Snider 1983), "Runaway Train" (as Buck McGeehy, 1985), "Best of the Best" (as Alex Grady, 1989), "CSI Miami", "The L Word" and many more. 
Autograph: €25
Photo op: €30
Mark Williams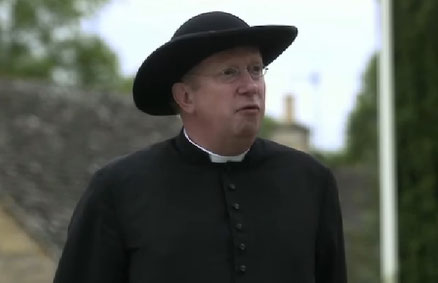 Another great addition to this year's guest list of Comic Con Amsterdam is British actor Mark Williams, who is mostly known for his role of Arthur Weasly (Ron's father) in the "Harry Potter" franchise. However, fans of British detective series , will also know Mark as Father Brown in the TV series with the same name.  As I am a fan of both "Harry Potter" and "Father Brown", I think this is a great guest. Besides these two roles, Williams also was one of the big stars of the BBC sketch program: "The Fast Show" and he played some notable roles in movies, like: "Shakespeare in Love", "Being Human"  and a lot more...Great addition to a great guestlist!
Autograph: €25
Photo op: €25
Well that's it for the first part of the guestlist, but stay tuned....later this week we will zoom in on the other entertainment guests announced for Comic Con Amsterdam!