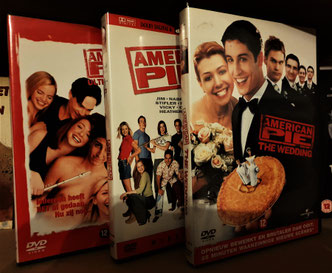 Yes! here we are again with another Comic Con Liverpool article. In our last article we talked about the "Sabrina the Teenage Witch" Reunion. We are very excited about that one, but it's not the only reunion this year. Today we are going to talk about the next reunion on Liverpool's reunion list. Last year it was 20 years ago that "American Pie" came into all of our lives. It was 20 years ago that we got to know Jim Levenstein, Chris 'Oz' Ostreicher, Kevin Meyers, Paul Finch, Steve Stiffler, Vicky Lathum, Michelle Flaherty, Heather, Nadia, Stiffler's mom and Chuck 'The Sherminator' Sherman. In 2001, there was the sequel "American Pie 2, followed by "American Wedding" (2003) and "American Pie: Reunion" (2012). Now in 2020, Comic Con Liverpool brings us another reunion of some of the characters we all loved...Curious who will be there? Just keep reading!
Chris Klein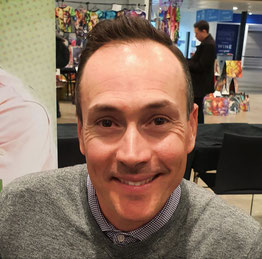 From Lacrosse jock to choir boy. Oz is not the smartest one of the four friends, but he is the most lovable one (in my opinion). And now the actor behind Oz is coming to Liverpool. Ladies and gentlemen the first name on the Liverpool "American Pie " Reunion is Chris Klein.
He was born Frederick Christopher Klein on the 14th of March 1979 in Hinsdale, Illinois. He grew up in Hinsdale as the second (of three) child of Terese and Fred Klein. During his childhood, Chris made his stage debut singing a song in a community theatre at the Sheraton Convention Centre, Chicago.When Klein turned thirteen, the family moved to Omaha, Nebraska. He went to Millard West High School, where he played on the cornerback and lineback position in the American Football Team and he also was a part of the Swimming Team. It was also at high school that Chris made a big impression on his teachers and fellow students in a school production of "West Side Story". His dream at this point was to become a professional actor. During his senior year something happened that would change Chris' life for good. Director Alexander Payne was scouting high schools and other locations in Omaha for his upcoming film "Election" (1999).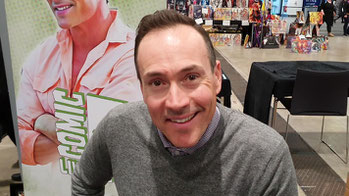 When Payne scouted Millard West High School the principal of the school brought Chris Klein to the attention of the director. Over the years, Chris had made a big impression through his acting in school plays and musical productions. So the principal decided to let the two meet 'by chance'. He filled in Chris' teacher and instructed him to let Chris bring some papers over. While Chris did this, Alexander Payne passed him in the hallway. Apparently Chris made a big impression on Payne, because he called him the day after to come in to audition and do a cold reading (which basically is a reading of the script without any preparation). Later on Chris mentioned in an interview that he absolutely had no idea that he was reading for the movie "Election"...he also said that if he had known that he had certainly blew it. Because Klein had never seen any of Payne's previous movies, the director offered him a copy of the movie "Citizen Ruth". Chris decided to watch this with his mother. "Citizen Ruth" stars Laura Dern as a drug addicted woman . When she gets pregnant she has to decide whether to get an abortion or not. Mind you, that Omaha was a very conservative area at this time and both Chris and his mother were not at all prepared for a movie with such a heavy storyline. His mother had some reservations about Chris working on "Election" after this. But Chris landed the role of Paul Metzler in the movie and this was also the first time he was on a film set.
"Election" is a political satire based on the 1998 novel of the same name. It is set on a high school in Omaha around the time of the school's student body elections. Jim (Matthew Broderick) is a social studies teacher, who is very involved in school activities. When senior student Trace (Reese Witherspoon)  announces that she will run for student body president. Jim does not like Tracy, because of something that happened earlier that year. Jim's best friend Dave, who was also a teacher at the school had a sexual relationship with Tracy and this destroyed his career and his marriage. He got sacked, while Tracy's influential parents covered up Tracy's part in the affair. Because of this Jim will go through great lengths to prevent Stacy's election. This proves to be a big challenge since Tracy has no opposition. Enter Paul Metzler (Chris Klein), the polite and popular quarterback of the football team. Because of an injury, Paul can not play football and this leaves him depressed. Jim convinces him to enter the race for student body president to give his life new purpose. This is the beginning of a very intensive campaign. The movie was not the box office hit it was supposed to be, but it got a lot of critical acclaim. Klein later stated that he didn't know it was such a funny movie until the first time he watched it with an audience.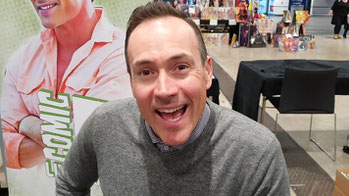 "Election" was a great start of Klein's acting career and it was like a dream come true. Chris kept on living the dream, with his next acting job. Also in 1999, Chris landed the role we all know him best from...I am of course talking about his role as Christopher "Oz" Ostreicher in "American Pie". The movie about four friends (well five if you count Stifler in) taking 'the next step', became a huge success. It was the beginning of a theatrical franchise and eventually three sequels followed: "American Pie 2" (2001), "American Wedding" (2003) and "American Reunion" (2012). Chris reprised his role as Oz in two of those sequels, he did not appear in "American Wedding" due to conflicting schedules. In between the first two "American Pie" movies Klein starred opposite Josh Hartnett in the romantic drama "Here on Earth" (2000). After "American Pie 2" Chris starred as Jonathan Cross in the remake of the 1975 Scifi movie "Rollerball", which turned out to be a massive box office disaster. Also in 2002 Chris played a role in the Vietnam movie "We Were Soldiers", with a star studded cast inclusing: Mel Gibson, Madeleine Stowe, Greg Kinnear, Sam Elliot and Ryan Hurst (who will also be a guest at Comic Con Liverpool). In the years that followed Chris kept on having steady work. In 2007, he starred alongside Elijah Wood (also a guest at Comic Con Liverpool) and John Bernthal in "Day Zero", a movie about three friends that get drafted to fight in the army, when the military draft in reinstated in the US. We follow them in the 30 days leading up to the day they have to report for duty (i recently watched this movie and enjoyed it very much). In 2014, Klein and Wood joined forces again in the fourth (and last) season of "Wilfred" (Klein played the role of Drew for 15 episodes). In 2018 Chris was cast as Cicada, the main villain in the fifth season of "The Flash". Klein's career started with a bang and in the two decades that followed he constantly worked on a variety of movies and TV shows. Check out his IMDb page for more about his work.
Chris Klein will be appearing at Comic Con Liverpool on Saturday and Sunday.
Autograph: £31,50 (€37)
Photo Op: £31,50 (€37)
American Pie Reunion Photo: £123 (€145)
Thomas Ian Nicholas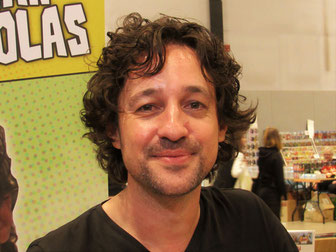 "We will make a stand. We will succeed. We will get laid". The man behind the pact in "American Pie", the man that talks about the 'next step' way too often...I am talking about Kevin Myers and he is played by Thomas Ian Nicholas. He will join Chris Klein and the others (keep on reading) in Liverpool, but who is Thomas Ian Nicholas?
Nicholas was born in Las Vegas (US) on July 10,  1980. There is not much known about his early life, but young Thomas developed an interest for acting from a young age. When he was 8 years old, he made his acting debut, playing little Tony (adult Tony is played by Tony Danza) on an episode of "Who is the Boss?". The following year (1989) he made played the role of Ricky in an episode of "Baywatch" and the role of Bobby in an episode of "Married with Children". In 1991 he played Scootch in an episode of "Harry and the Hendersons" and Jason in an episode of "Sisters". In 1992 (Thomas was 12 years old at the time) things began to get more serious and he made his feature film debut as Ferdie in the movie "Radio Flyer", also starring Elijah Wood (who will also be a guest at Comic Con Liverpool). He also played in two TV movies that year. In 1993 Thomas landed his first starring role in Disney's "Rookie of the Year". In this movie he plays the role of Henry Rowengartner, who gets in an accident that leaves him with an incredibly strong pitching arm. This leads him to become a Major League pitcher for the Chicago Cubs baseball team.
In 1995 Thomas returns to playing a baseball player in "A Kid in King Arthur's Court". He played the role of Little League player Calvin Fuller, who get's pulled into the court of King Arthur by Merlin the Wizard. His mission: save Camelot from the villain Lord Belascoe. In 1999 (at the age of 1999) he lands his breakthrough role (and the role we all know him from) when he plays Kevin Myers in "American Pie". The movie becomes a huge success and everyone loves the shenanigans of Jim, Kevin, Finch, Oz and Stifler.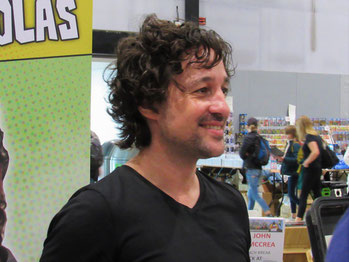 Kevin and his friends are in their senior year and they make a pact to lose their virginity before they graduate. Kevin is the only one of the five that has a girlfriend, Vicky (Tara Reid...just keep on reading), but they have not taken it to the last step (much to the frustration of Kevin). In 2000, Thomas landed a recurring role in the sixth season of "Party of Five". In 2001, the sequel of "American Pie" hits the cinemas. In "American Pie 2" we see Kevin struggling with the idea that he is in college and starting to become an adult. He broke up with Vicky and when the friends get back home after their first year in college they rent a beach house and plan on partying all summer long. Of course things don't exactly go according to plan. In 2002, Thomas plays the role of Bill in "Halloween: Resurrection" , the eighth part of the "Halloween" franchise. He also plays the role of Mitchell in "The Rules of Attraction". In 2003, he plays a young Frank Sinatra Jr. in the movie "Stealing Sinatra". 2003 is also the year of the third movie in the "American Pie" franchise: "American Wedding". In the years that follow Thomas keeps on acting, but he also begins to spend more time on his second passion: making music. He grew up listening to classic rock bands like: The Who and Led Zeppelin. But when he was in Junior High he also listened to the music of Nirvana, Pearl Jam and Soundgarden. He also says that Bruce Springsteen and Foo Fighters are a huge influence for him.In 2008 he released his debut album "Without Warning" and now more than a decade later, Thomas and his band (Thomas Nicholas Band) are currently working on their seventh studio album and in the week before Comic Con Liverpool they will be doing a gig in Swansea (UK).
Back to acting:  In 2012 Thomas reprised his role as Kevin in the fourth (and probably last...but you will never know) "American Pie" movie, called: "American Reunion". Over the last decade, Thomas has been combining his music and acting and he appeared in movies and TV shows, like:  "Gormiti" (2013-2014), Red Band Society (2014-2015), "Walt before Mickey" (2015) and "Zeroville" (2019). In the last one he plays the role of Martin Scorsese. Currently he is working on the post production of his new movie "ADVERSE", starring himself, Sean Astin and Mickey Rourke (also appearing at Comic Con Liverpool). He also produced the movie.
Thomas Ian Nicholas will be appearing at Comic Con Liverpool on Saturday and Sunday.
Autograph: £31,50 (€37)
Photo Op: £31,50 (€37)
American Pie Reunion Photo: £123 (€145)
Tara Reid
Vicky will always have a special place in Kevin's heart, because she was his first love. For most of the "American Pie" fans Vicky and Kevin are inextricably connected and Monopoly Events must have agreed with that, because Tara Reid is also coming to Liverpool!
Tara Reid was born in Wyckoff, New Jersey on November 8, 1975. Both of her parents were teachers and they also owned a day care centre. Besides this Tara's father also worked on Wall Street. Tara began acting at the age of 6 . She was a regular on the TV show "Child's Play", which was a game show in which adults had to guess words  based on the descriptions of children. She also appeared in more than 100 commercials. During her teenage years she attended the Proffessional Children's School in New York, which provides an education for young people working on the New York stage. In 1987, Tara made her feature film debut as Amanda in "A Return to Salem's Lot". In the early 90's she appeared in some TV shows, like: "Saved by the Bell: the New Class" and "Days of our Lives".In 1997, Reid decided to move to Hollywood and focus on a career in the movies. This decision paid off, because in 1998 Tara landed her broakthrough role as Bunny Lebowski in the classic "The Big Lebowski". Although the movie is seen as a cult classic, at the time it did not do that good at the box office. Later that year Tara was Sasha Thompson in "Urban Legend", which was a big success at the box office. A year later she appeared in another succesful teen movie, named:  "Cruel Intentions" (which also starred Reese Witherspoon, Sarah Michelle Gellar and Ryan Phillippe). Also in 1999, Tara landed the role she is most famous for: Vicky in "American Pie". She reprised this role in "American Pie 2" in 2001, but she did not appear in "American Wedding" (2003). She returned to the "American Pie" cast for the 2012 sequel "American Reunion".
After her role in "American Pie" and "American Pie 2", Reid became a teen movie queen and she kept on appearing in teen movies, like: "Josie and the Pussycats" and "Van Wilder" (opposite Ryan "Deadpool" Reynolds). Unfortunately, in the years following Reid made some bad career choices and appeared in tabloid dramas more often. Over the last 2 decades she kept on doing what she loves, which is acting and she appeared in movies and TV shows, like: "Alone in the Dark (2005), "Scrubs" (11 episodes, 2004-2005), the "Sharknado" franchise (6 movies) and many, many more. For me however, Tara will always be Vicky Lathum from one of the funniest movie franchises of the last twenty or so years.
Tara Reid will be appearing at Comic Con Liverpool on Saturday and Sunday.
Autograph: £31,50 (€37)
Photo Op: £31,50 (€37)
American Pie Reunion Photo: £123 (€145)
Chris Owen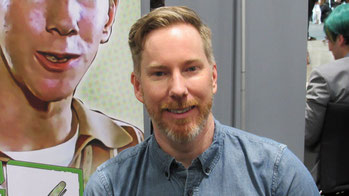 "I am The Sherminator. I am a sophisticated sex robot sent back through time, to change the future for one lucky lady". Everyone who saw the movie remembers Chuck "The Sherminator" Sherman's historic words in "American Pie". Sherman was played by Chris Owen and The Sherminator will travel to Liverpool this March. Be sure not to get 'sherminated'.
Chris Owen was born in Houghton (Michigan) on Spetember 25 1980. When he was still young he and his family moved to Los Angeles. He started acting when he was 10 years old and his first role was the one of Jorge Zebrowski in the French-Canadian TV movie "Le Peloton d'exécution" (a.k.a. "Firing Squad) in 1991. Throughout the 90's he had roles in movies and TV shows, like: "Picket Fences" (1993), "It Runs in the Family" (1994), "Mayor Payne" (1995), "Black Sheep" (1996), "7th Heaven" (1996-1997), "The Ride" (1997), "She's All That" (1999)  and "October Sky" (1999).  He later said that he sort of rolled into the movie business. He says he was never the guy that wanted to be in the spotlight, he would rather play with his Lego. But when he was 10 years old he went to a workshop with a friend and he was 'drafted' there.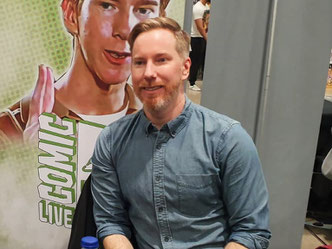 The year 1999 was the year that Chris made his breakthrough and the world got to know "The Sherminator", when Chris landed the supporting role of Chuck Sherman in "American Pie". Sherman is the guy you love to hate. He is incredibly annoying, but also a bit sad. He returned as Sherman for "American Pie 2" in 2001 and has a special moment with the next (and last) guest of the "American Pie" Reunion at Comic Con Liverpool.  Owen did not appear in "American Wedding" (2003), but he did return to the role of Sherman in the straight to video "American Pie" spin off franchise "Band Camp", revolving around Stiffler's little brother. In Band Camp, Sherman serves as a guidance counselor at the high school.In 2012, he returned to Sherman for a small role in "American Reunion". It turns out that Sherman got married, divorced and has a son named Furlong (after Edward Furlong of "Terminator 2: Judgement Day"). Looking back on his experiences on "American Pie" he says that it was one of the most laid back, fun sets he has been on. 
Besides the "American Pie" franchise, Chris is known for another franchise, which in the "National Lampoon's..." franchise. In 2002 he appeared in Ryan Reynolds' breakthrough movie "(National Lampoon's) Van Wilder" (just like Tara Reid). He also appeared in "National Lampoon's Gold Diggers" (2003) which was a big fiasco. Movie critics and movie lovers both agree that it is one of the worst movies ever made. Just like "Gold Diggers", the other two National Lampoon movies Chris appeared in ("Dorm Daze" in 2003 and "Dorm Daze 2" in 2006) were not very successful. In 2004 Owen played in "Hidalgo". In 2006/2007, Chris auditions for the role of Norm in Frank Darabont's successful movie"The Mist" (after Stephen Kings book). He later says that he really wanted a role in this movie and because of that he thought he wouldn't get it. But he did and he says it was a dream to work on it, but it was also the hardest job he ever had. Fun Fact:  In 2018 he worked with Tara Reid again (after "American Pie", "American Pie 2", "Van Wilder" and "American Reunion") on the last installment of the "Sharknado" franchise: "The Last Sharknado: It's about Time". For this role he dyed his trademark red hair (blonde). Besides acting Chris has worked serving Sushi in an upscale Sushi Restaurant in LA a few years ago. He also got into the real estate business.
Chris Owen will be appearing at Comic Con Liverpool on Saturday and Sunday.
Autograph: £21 (€25)
Photo Op: £21 (€25)
American Pie Reunion Photo: £123 (€145)
Shannon Elizabeth
From "the one that got away" to "the lucky girl who got sherminated"...yes we are talking about Nadia. Shannon Elizabeth is the last addition to the Liverpool "American Pie" reunion!
You wouldn't say it if you hear her talk as Nadia, but Shannon Elizabeth Fadal was born in Houston (Texas) on the 7th of September 1973. Elizabeth's father is from Lebanese/Syrian origin. As a kid Shannon took dancing lessons and when she was about 8 years old, the family moved to Waco. That's were Shannon attended and graduated from Waco High School in 1991.In high school Shannon was very good at sports, especially tennis. She even thought about trying to become a professional tennis player, but eventually she became a model (and later on an actress.).
After her graduation, Shannon moved to New York to become a model. During her career as a model she traveled around the world, before settling in Los Angeles. Her dream had always been to become an actress and she hoped that her modelling job would help her to realize that dream. When she was living in Los Angeles for about a year, Shannon started acting classes. From 1996 until 1999, she played some small insignificant roles in TV series and movies. But in 1998 she got a call that would change her life forever. She was 24 years old at the time. While she was driving home, her phone rang and she pulled over to answer the call. She was so happy that she got the role in "American Pie", that she jumped out of the car to run over to the house and tell her boyfriend at the time (Joe Reitman; they married and divorced later on). As she was running towards the front door, she stepped into a hole in the yard and twisted her ankle. So when got inside she was half crying from the pain in her ankle, but she was also very excited about playing Nadia. In "American Pie", Nadia is a foreign exchange student. Jim falls hopelessly in love with her and when she asks him to tutor her, he eagerly agrees. When Nadia asks Jim if she can change her clothes at his place before they start (she had ballet lessons), his friends persuade him to secretly put on the webcam, to record the spectacle and stream it to the internet. So when Jim leaves the room to give her some privacy, he rushes over to his friends to watch it together. When they see Nadia making herself comfortable on Jim's bed, he rushes back to try and seduce her. What follows is one of the most awkward (but funny) scenes of the movie. You know what I'm talking about...(not once but twice!). When the footage leaks, Nadia gets sent back home (leaving Jim hopeless). Shannon later mentioned that this whole story line would not be appropriate now in the Me Too era. Nevertheless she looks back on the whole thing with nothing but gratefulness. She said the scene was shot on a closed set with just her and the sound guy.
Shannon had only two real scenes in "American Pie", but her performance and the success of the movie paved the way for more movie roles. In 2000 she appeared as Buffy in the parody slasher movie "Scary Movie". A year later she landed a role in the comedy "Jay and Silent Bob Strike Back" directed by and starring Kevin Smith. She also reprised her role as Nadia in "American Pie 2". Furthermore Shannon and Reitman (they split up in 2005) started 'Animal Avengers', an animal rescue project. In the 10 years that followed, Elizabeth starred in numerous movies and series, like: Thir13een Ghosts" (2001), "That 70s Show" (2004, 9 episodes) and "Cuts" (2005-2006, 31 episodes). During this time she also grows out to be one of the most successful celebrity Poker players on the circuit. Besides her own charity animal rescue, she also supports a lot of other charities and becomes an influential environmentalist. Fun Fact: Shannon is vegan. 
In 2012, she joins the rest of the original cast of "American Pie" for "American Reunion". At the moment she is still acting (most recently in "Jay and Silent Bob Reboot), but that's not all she is doing. In 2016 Elizabeth moved to Cape Town after making several trips to South Africa to learn more about endangered animals. Besides acting she is also working full time with her charity. It has been renamed into the Shannon Elizabeth Foundation.
Shannon Elizabeth will be appearing at Comic Con Liverpool on Saturday and Sunday.
Autograph: £31,50 (€37)
Photo Op: £31,50 (€37)
American Pie Reunion Photo: £123 (€145)
Well that's it for part four! Check out the other articles by clicking the tiles below. Will we be seeing you in Liverpool? Tickets are available on the website of Comic Con Liverpool.