This weekend we are going to WolfCon in Amsterdam. It is a Teen Wolf fan event, organised by The Con Factory  and it will be held in the Park Plaza Amsterdam Airport Hotel in Lijnden. There will be 7 Teen Wolf related guest attending the event: Ian Bohen (Peter Hale), Charlie Carver (Ethan Steiner), Max Carver (Aiden Steiner), Ryan Kelley (Jordan Parrish), Gideon Emery (Deucalion), Casey Deidrick (Halwyn) and Froy Gutierez (Nolan). 
Because we are going to Wolf Con and because of the premiere of Season 6b (the last ten episodes of Teen Wolf) this Sunday, we thought it would be nice to share some (fun) facts with you, about the show and its actors. This is part 2, be sure to check out part 1 before you read on.
Gideon Emery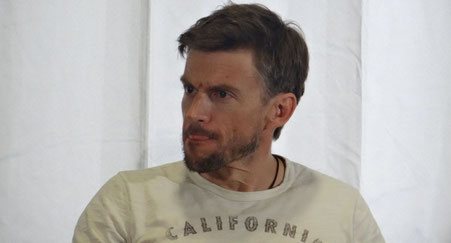 - Besides an actor Gideon is also a voice-over artist. He did voice work for a lot of videogames, including: Halo Wars 2, Uncharted 4, Wolfenstein: The New Order, Wolfenstein:  The Old Blood, Dragon Age, Call of Duty: Advanced Warfare, The Elder Scrolls, Diablo III, God of War, Final Fantasy and Assassins Creed.
- He climbed the Kilimanjaro in Tanzania in 1998.
- Gideon was born in England, but at age 4 the family moved to South Africa. 
- When he was a kid he already loved impersonating famous people, like Michael Jackson. He mostly did this to amuse himself, being an only child, but he always wanted to be James Bond.
- Gideon performed stand up comedy on television. He had someone man shows and he was a series regular on the sketch comedy show Not Quite Friday Night. He even received the Vita Award for Comedy for his role of Maloom in the play Heel Against the Head.
- Gideon won a Gold Craft Award at the Loerie Advertising Awards in 2003.
- In an interview he was asked who would win if there ever was a fight between Deucalion and Peter Hale. Gideon answered that Deucalion would win, because Peter Hale is an Alpha but Deucalion is the Alpha of Alphas.
- Gideon gets cast for villains a lot, but he would love to play a Hugh Grant type of role.
- Some of his favorite TV shows are: How to Get Away with Murder, Brooklyn Nine-Nine and Better Call Saul.
- He is an accomplished jazz musician and released an album called "Standard Ease" in 2011. This album includes some of the greatest Jazz songs ever. Check out his version of My Funny Valentine.
Casey Deidrick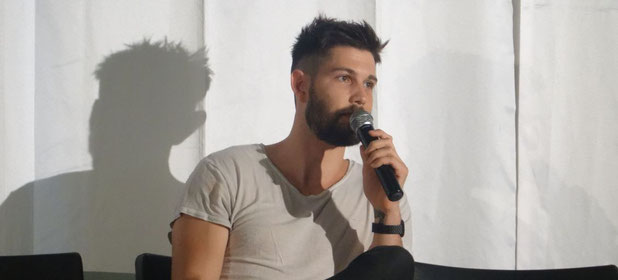 - Casey is going to play the role of Halwyn (a hundred year old Hell Hound) in Season 6b of Teen Wolf.
- He played the role of Chad Dimera in Days of our Lives for a whopping 863 episodes from 2009-2013. He is not the only one of the Teen Wolf cast to have played in this show. Shelley Hennig (Malia) played the role of Stephanie Johnson for 467 episodes from 2007-2017.
- He once was the lead singer of a metal band called A Dreadfull Fall. Currently he is the lead vocalist for the metal band And Still I Rise. Check out their cover of Miley Curus' Wrecking Ball.
- Casey was an accomplished skateboarder, before he went into acting. He competed in the Vans World Amateur Competition and appeared in the Transworld Skateboarding Magazine. He had to give it up after suffering a bunch of injuries, including a svere concussion. Do you want to see Casey in action, check out this video.
- At age 15 Casey watched Lord of the Rings and decided to give acting a try.
- He has a Siberian Huskey named Nanuk and he's somewhat of an actor too, because he appeared on MTV's "Eye Candy" together with Casey.
-He says that he is kind of obsessed with keeping thing organized and considers himself a neat freak.
Froy Gutierrez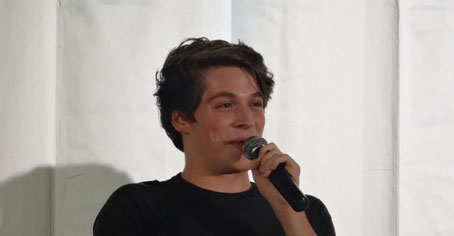 - Froy is going to play Nolan in season 6b of Teen Wolf. The only thing he can say about it is that the audience is going to in for a surprise with him.
- Although he played a ranch hand in A Cowgirl's Story, Froy is slightly allergic to horses.
- He really looks up to Rami Malek (known for Night at the Museum, Mr. Robot, Need for Speed and much more). He is also a big fan of Leonardo DiCaprio and Jared Leto.
- Being half Mexican, Froy speaks Spanish fluently.
- He would love to make an appearance on HBO's The Leftovers.
- His favorite movie growing up was: Bridge to Terabithia. In this movie Bailee Madison play May Belle Arons. When he later auditioned for A Cowgirl's Story, Froy found our that Bailee would also be in the movie. This made him very happy.