This weekend we are going to WolfCon in Amsterdam. It is a Teen Wolf fan event, organised by The Con Factory  and it will be held in the Park Plaza Amsterdam Airport Hotel in Lijnden. There will be 7 Teen Wolf related guest attending the event: Ian Bohen (Peter Hale), Charlie Carver (Ethan Steiner), Max Carver (Aiden Steiner), Ryan Kelley (Jordan Parrish), Gideon Emery (Deucalion), Casey Deidrick (Halwyn) and Froy Gutierez (Nolan). 
Because we are going to Wolf Con and because of the premiere of Season 6b (the last ten episodes of Teen Wolf) this Sunday, we thought it would be nice to share some (fun) facts with you, about the show and its actors. Today we have part 1 for you.
Ian Bohen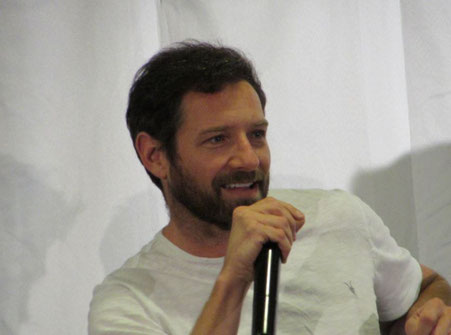 - If Ian could choose a super power, he would choose Telekinesis like Magneto, but with all objects.
- Apparently he does a very good Orny Adams (Coach Bobby Finstock) impression.
- His favorite movies are: Raiders of The Lost Ark, Jaws, Top Gun, Casablanca and The Insider.
- He once accidentally had a margarita with Woody Harrelson and Paul McCartney.
- He would love to have a guest role on Game of Thrones.
- Supposedly Ian had a relationship with co-star Holland Roden (Lydia Martin) in 2013-2014.
- Ian is very good friends with Tyler Hoechlin (Derek) and Jill Wagner (Kate Argent). Wagner always makes him laugh during scenes.
- He loves travelling and one of his dreams would be a 3-week safari in Africa. He traveled a lot for his work, but also in his private life. His favorite country is Italy, but he also visited countries like New Zealand, Peru, Norway, India and Hong Kong (among others).
- Among his favorite TV shows are: Game of Thrones, The Blacklist, American Horror Story, New Girl and Modern Family. He also binge-watched True Detective.  
 - He played Young Hercules in Hercules:The Legendary Journeys and in its spin-off TV movie Young Hercules. At one point he was offered to play in a weekly children's show about the young Hercules, but he declined. He was unwilling to move to New Zealand.
Ryan Kelley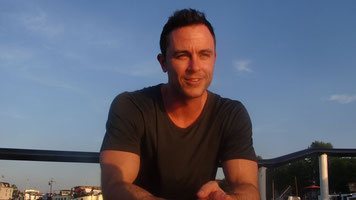 - Ryan has got 14 siblings. He has got 9 sisters and 5 brothers (9 of them are adopted).
- Some of his younger siblings are still in high school. Their friends are big Teen Wolf fans. Ryan says that every time he comes home, there is a big stack of pictures for him to sign. He says they might sell them on eBay (lol).
-  He loves Pasta and calls it his favorite thing in the world. 
- Before Ryan landed the role of Deputy Jordan Parrish he auditioned for two other roles: Scott and Isaac.. 
- Ryan has a great taste in TV series (at least in my humble opinion). Among his favorite shows are:  The Walking Dead, Sons of Anarchy, Game of Thrones, Vikings and House of Cards.
- If he could pick any creature from the show, he would like to be an Alpha Werewolf.
- Ryan says his favorite prop from the set is his deputy uniform. When he puts on the badge and the gun on his hip, he actually starts to feel like a deputy. 
- He dream role would be to be in a movie production like The Godfather. That one movie everyone talks about and regards to as a classic.
- Because a big part of his siblings are adopted, he would like to have a hand in a foster agency or something else to help kids that need it.
- Before he landed the role of Jordan in Teen Wolf he played in Prayers for Bobby. The director of that movie is Russel Mulcahy and he also happens to be one of the directors of Teen Wolf.
Max and Charlie Carver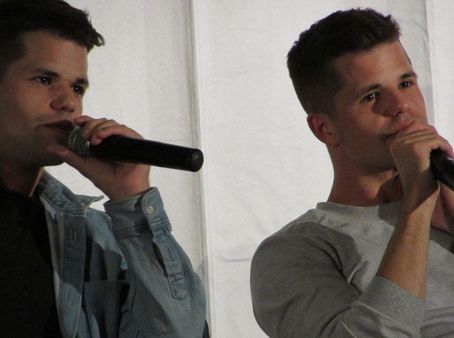 - Although they are identical twins, Charlie and Max Carver weren't born on the same day, they weren't even born in the same month! Charlie was born on July 31st 1988, while his brother Max was born 7 minutes later on August 1st 1988.
- You might recognize them as the Scavo brothers (Preston and Porter) from Desperate Housewives.
- There is one obvious way to tell them apart. Max is taller than Charlie.
- Just like his on screen character Ethan, Charlie is gay. His brother Max on the other hand was in a relationship with co-star Holland Roden (Lydia Martin).
- They were discovered when Charlie was buying shoes in Los Angeles. Someone came up to him and said he looked like a young Matt Damon and asked him if he was an actor and needed representation. Charlie told the guy he had a twin brother and they got their first job two weeks later (Desperate Housewives).
- Charlie's favorite prop on the set of Teen Wolf is the mouth blood. He says it tastes like corn syrup.
- When Charlie and Max were working on Desperate Housewives, they used to break into the amusement park of the Unversal Studios. Max says he must have gone on the Jurassic Park ride a 100 times.
- At one point they went on a camping trip with some of the other Teen Wolf stars (like Holland Roden and Daniel Sharman). They got into a lot of trouble when they showed up on the set of Teen Wolf with their backs full of scratches. They had been doing some wrestling matches when they were camping and scratched their backs on the stones.
- In sixth grade they switched places for a whole day. They did each others tests and changed clothes. It all went perfect until band class. They had to switch instruments  and they got in some serious trouble.
- Max' favorite food is a cheeseburger and Charlie's is any seafood.
Well that's it for today. Check out our website tomorrow for part 2!