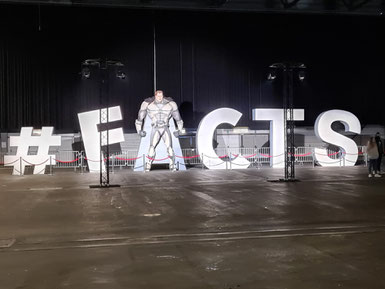 Our last comic con was in November 2022 (Dutch Comic Con), but it feels like it's years ago! We really need a comic con and we need it now! And then there is FACTS to the rescue, because in a week time Flanders Expo opens her doors for thousands and thousands of pop culture fans...and for us. We can't wait to finally immerse ourselves in the world of movie, TV, comics, merchandise and much more. As always, we will tell you everything about the movie and TV guests of the upcoming edition, which will take place in the weekend of 1-2 April 2023.
Alexander Ludwig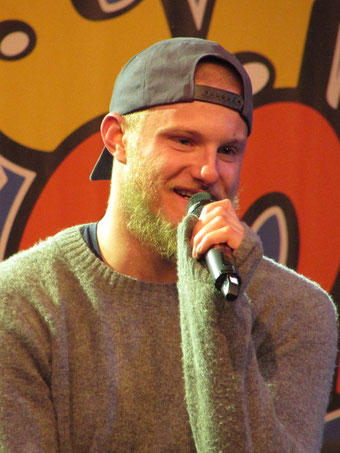 For us, a comic con feels like a Valhalla and the first guest knows everything about Vikings and Valhalla. He played the role of Björn Ironside in 67 episodes of the immensely popular TV show "Vikings". We are of course talking about Alexander Ludwig! We already attended the panel of Alexander 6 years ago, when he was a guest at Dutch Comic Con 2017. At that time, we hadn't seen a single episode of "Vikings", but now 6 years later we have and we are excited to meet the man behind the legendary Bjorn Lothbrok.
Alexander Ludwig was born on May 7,1992 in Vancouver, Canada. Alexander is the first-born son of former actress Sharlene Ludwig (née Martin) and businessman (and former co-chairman of Lionsgate Entertainment) Harald Horst Ludwig. Alexander has three younger siblings: a younger sister named Sophia and twins Natalie and Nicholas. From a young age Alexander was drawn to the art of entertaining and he loved performing.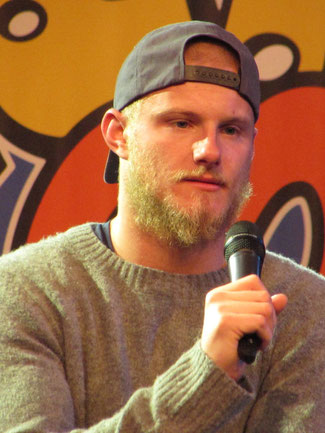 He grew up in Vancouver and spent a lot of his childhood on Whistler Mountain, where his family had a cabin. It was there that he learned to play the guitar at the age of 9. It was listening to country songs in the car on the way to the cabin, that triggered his love for music. Besides making music, Alexander also loved acting and when he was only 9 years old when he told his parents that he wanted to pursue a career in acting. His mother was a former actress and his father worked for a movie company, so you would think that they loved the idea of Alexander stepping in their footsteps. But nothing could be further from the truth and it took him a lot of work to convince his parents to support him. They were afraid that he would get sucked into the cruel acting world. Nevertheless, Alexander convinced his parents and landed a part in an advertising campaign for the Harry Potter toys, at the age of 9. He signed on with an agent, which helped him to get more work.
In the years that followed Alexander gained more experience and he was cast in for small roles in movies like: "MXP: Most Extreme Primate" (2004), "Scary Godmother: The Revenge of Jimmy" (2005, voice of Jimmy), "The Sandlot 3" (2007, as E.J. Needman) and more. In 2007, he lands his first leading role as Will Stanton in "The Seeker: The Dark Is Rising". This wasn't as easy as it sounds, because Alexander later recalls that he had to go through 16 auditions before he got the role. The most challenging part about filming the movie was combining his acting work, with his school work. In 2009, he landed the leading role of Seth in the movie "Race To Witch Mountain", also starring Dwayne Johnson (a.k.a. The Rock). 2012 was the year that Ludwig earned his degree in Theatre at The University of Southern California, but it was also the year of Alexander's big break and the year he released his first single "Liv it up (Teenage Wasteland)"....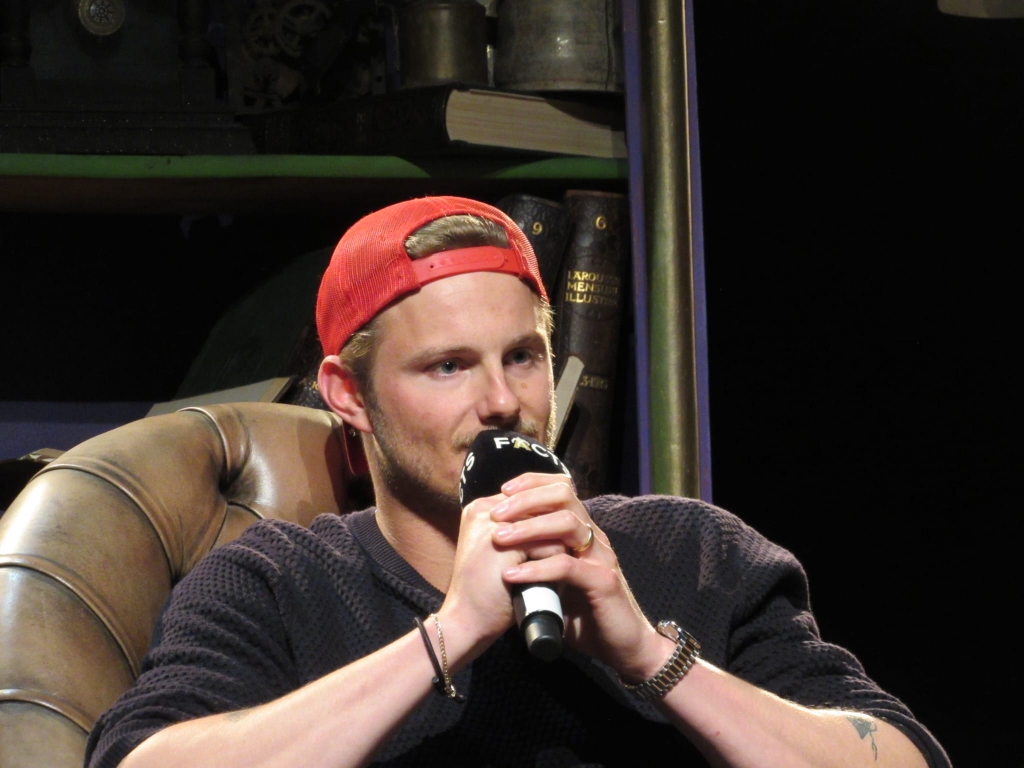 In 2012, Alexander plays the role of Cato in the first installment of the "The Hunger Games" movies, based on the 2008 novel by Susan Collins. The movie turns out to be a huge box office success and Ludwig's star rose fast. In 2013 he played the role of Braden in the comedy movie "The Grown Ups 2" and he plays the role of Shane Patton in the war movie "Lone Survivor". This last movie is a biographical adaptation of the non-fictional novel with the same name. In 2014, Ludwig joins the cast of "Vikings" in its second season as Björn Ironside, a role which he we play for 67 episodes from 2014 until 2020. During his time on "Vikings", Ludwig also does some other projects, like: "When the Game Stands Tall" (2014, as Chris Ryan), "The Final Girls" (2015, as Chris Briggs), "Final Girl" (2015, as Jameson), "Midway" (2019, as Roy Pearce) and "Bad Boys for Life" (2020, as Dorn). In 2021, Alexander plays roles in two sports movies, being: "Heart of Champions" (2021, as Alex) and "National Champions" (2021, as Emmett Sunday). He also gets a lead role as Ace Spade in the series "Heels". The story revolves around the brothers Ace and Jack Spade (played by Stephen Amell), who try to make it in the world of pro-wrestling. In 2022, Alexander releases his debut country music album "Highway 99".
Fun Facts:
- Alexander's lucky number is 7 and for this he has a very special reason: Ludwig was born on May 7th, at 7 minutes to 7. At birth he weighed 7 pounds and 7 ounces.
- He has a cat named Puss in Boots.
Alexander will be a guest at FACTS on Saturday and Sunday.
Photo shoot: €50
Selfie: €50
Autograph: €40
Combo selfie&autograph: €80
Q&A Saturday: t.b.a.
Q&A Sunday: t.b.a.
Daniel Gillies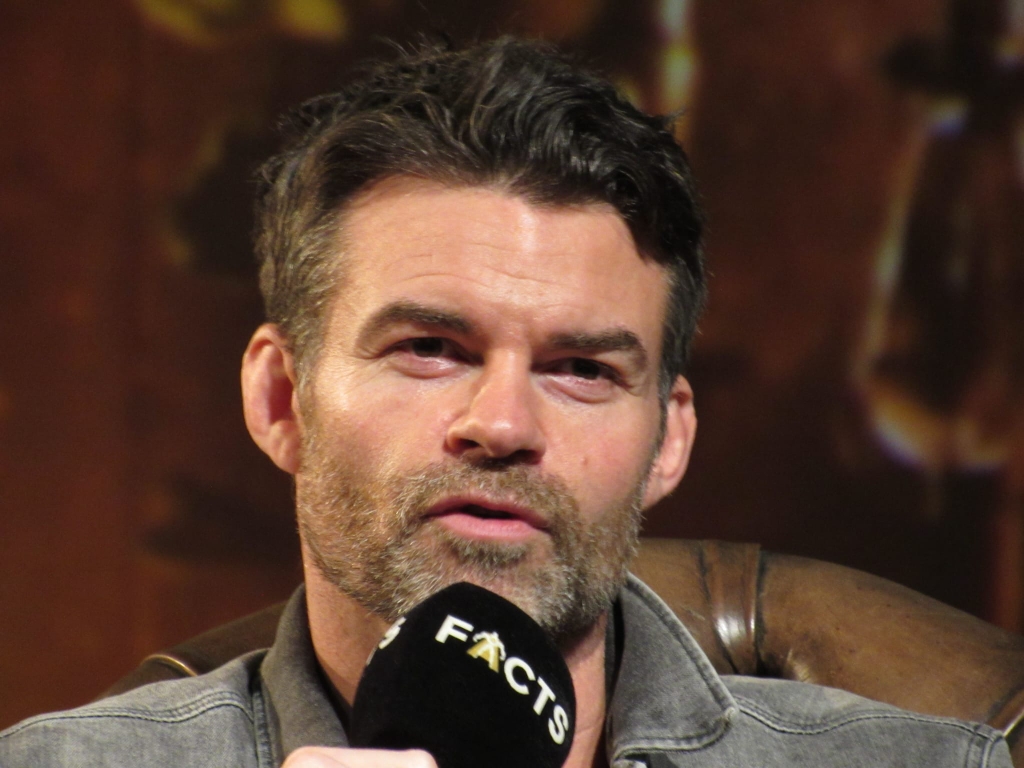 The second movie- and TV guest is someone we already met two times. That being said, we are very excited that he will be a guest at FACTS, because he is so cool. He played one of the best dressed vampires in movie and TV history. We are talking about the one and only Mister Daniel Gillies! He is mostly known for his role as Elijah Mikaelson in "The Vampire Diaries" and its spinoff "The Originals". Let us tell you all about this awesome guy!
Daniel Joshua Gillies was born in Winnipeg, Manitoba, Canada on March 14th, 1976. When Daniel was 5-years-old, his parents decided to move the whole family (Daniel has three siblings) back to their native country New Zealand. They first moved to Invercargill (one of the most southern cities in the world and situated on the South Island of New Zealand). Later on, the family moves to Hamilton (on the North Island), where Daniel attended the Hamilton Boys High School. 
Although, Daniel was born into a family with a medical background (his father was a pediatrician, his mother was a nurse and his great-great-great-grandfather was the famous plastic surgeon Sir Harold Gillies), Daniel developed an interest in acting at a young age and his first role ever was the role of Mrs. Peter Rabbit in a school play. Later on, he recalled that he developed an interest in acting, because it was the only thing, he was ever good at. After his time at Hamilton Boys High School, he enrolled at the Unitec School of Performing Arts in Auckland. He started his acting career in theatre.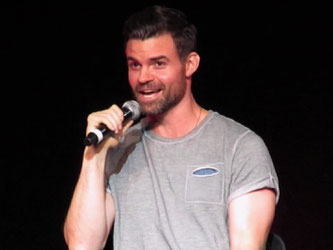 Daniel appeared in several productions of the Auckland Theatre Company and at one point (2000-2001) he got a leading role in the TV show "Street Legal" for two seasons (as Tim O'Connor). After this he struggled to find a job and decided to try his luck in Sydney (Australia). He stayed there for a short period and decided to move back to Canada. Daniel worked as a waiter and dishwasher for 2 months, before moving to Los Angeles (US). Eventually (in 2004) Gillies got cast for the role of John Jameson in "Spider-man 2" and  as Johnny Wickham in "Bride and Prejudice". Daniel appeared in several TV shows and movies (like "Masters of Horrors" and "NCIS"), before he got his big break when he was chosen for the role of Original vampire Elijah Mikaelson in "The Vampire Diaries". The Mikaelson family quickly gained a lot of popularity, which led to a spin-off called "The Originals" in 2013. The show ran for 5 seasons and ended in 2018. Besides this Gillies did manage to step in the medical footsteps of his family by playing the role of Dr. Joel Goran in "Saving Hope" from 2013 until 2015. In 2019, Daniel landed the recurring role of Mark Monroe in the TV show "Virgin River". In 2021 he plays the role of Mandrake in the horror thriller "Coming Home in the Dark" Besides being a great actor, Daniel has a lot of other talents, like writing and directing (in 2012 he wrote, directed and starred in the movie "Broken Kingdom"). 
Daniel Gillies will be a guest at FACTS on Saturday and Sunday.
Photo shoot: €65
Autograph: €55
Meet & Greet: €150
Q&A Saturday: t.b.a.
Q&A Sunday: t.b.a.
Tyler Hoechlin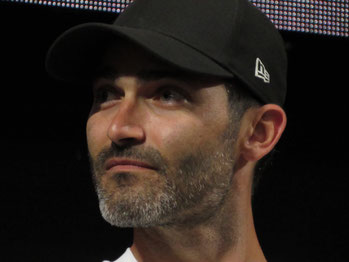 It's a bird! It's a plane! It's Superman!!! The third guest we are going to discuss is the man, who is currently portraying the man of steel in the TV show "Superman & Lois". But he is also known for his role as werewolf Derek Hale in "Teen Wolf". The man we are talking about is Tyler Hoechlin and we met him last year! Let us tell you some more about the man himself.
Tyler Lee Hoechlin was born in the city of Corona in California (US) on September 11th, 1987. Tyler is the third born child of doctor Don Hoechlin and former mountain biker Lori Hoechlin. He has a total of three siblings, being older brother named Travis, an older sister named Carrie and a younger brother named Tanner. Tyler is born into  a sport loving family and he started playing baseball at the age of 7.  Not only did he like it, but he turned out to be very good at it too. Because of this, Tyler aimed for a career as a professional baseball player. Even when he became an actor, he always stated that he loved playing baseball and that practice never felt like an obligation.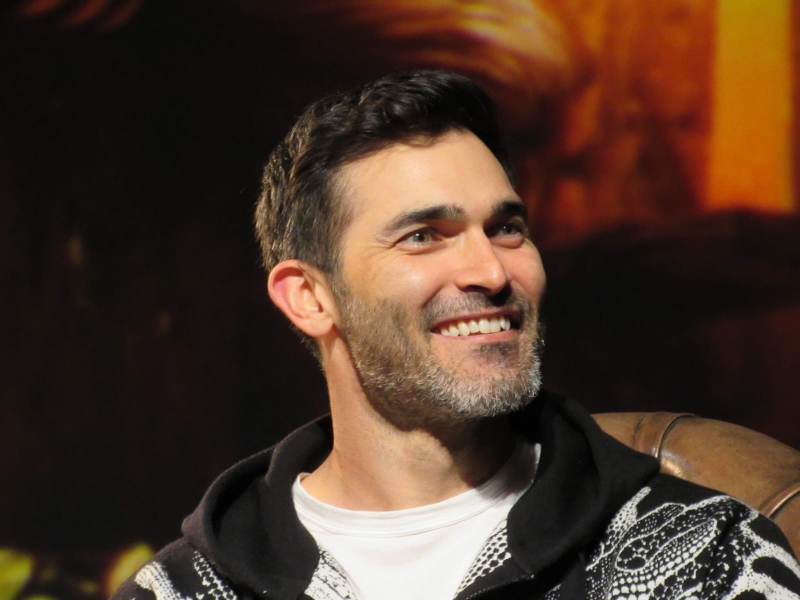 But if he loved baseball so much, why would he have chosen a career in acting? Well, Tyler had been doing some commercials when he was a baby and at one point (when Tyler was 7 or 8 years old) an audition letter for an acting school turned up in the mail. There was one problem, the audition was on the same day as an important game. Loving the game as much as he did, Tyler chose to play the game in Moreno Valley. On their way to the game, coach called and told them to turn around. The game had been cancelled because of heavy rainfall, which is a very rare thing in that area. It turned out to be fate, because with a free afternoon ahead, the family decided to go to the audition. Tyler got in and within six months he also had an agent. Throughout his time on high school, Tyler managed to balance baseball and acting. When he was 13 years old, he bagged the role of Michael Sullivan Jr. in "Road to Perdition" (2002). He was chosen out of 2000 candidates to play opposite none other than Tom Hanks (who played the role of Michael Sullivan Sr.). It was at this point that Tyler knew that he wanted to become an actor ... but only after his baseball career (which was still his priority). To achieve his goal of being a professional baseball player, Tyler played Scout Tournaments and Area Code Games (which feature the best young players of the country for coaches to choose from).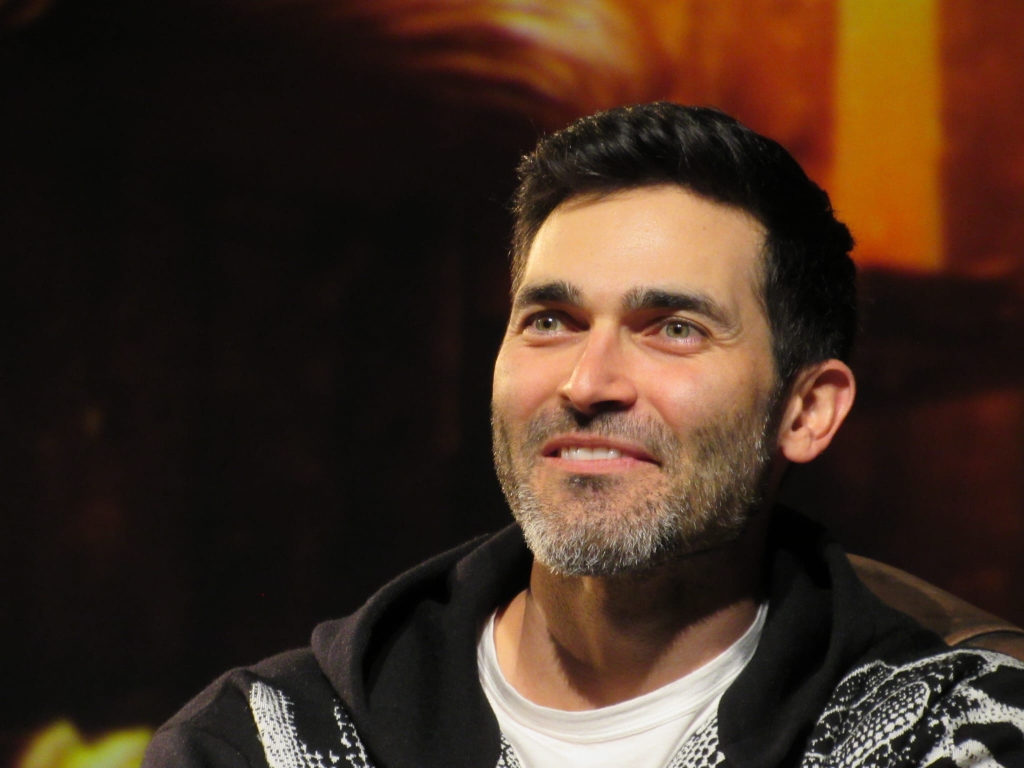 At one point, he got a scholarship for Arizona State, where he played for a year and then he transferred to UC-Irvine. Tyler was hell-bent on achieving his dream and even turned down an audition with Francis Ford Coppola, because he had to play a game. Besides this he also turned down a role in the "Twilight" movies. In his junior year, however, disaster struck and Tyler pulled his hamstring. From this point on, he could not play for a 100 percent anymore and because of this he started to take on more auditions. Eventually his coach told him that he had to make a choice between baseball and acting. Although it was a hard choice, Tyler chose acting and we are so happy that he did. In the years before he made this choice, Tyler did have a recurring role (as Martin Brewer) in "7th Heaven" (2003-2007). Not long after he decided to leave baseball and become a professional actor Tyler landed the role of Derek Hale in MTV's "Teen Wolf" and his career went off. After "Teen Wolf", Tyler rolled into the DC universe, when he got the role of Superman in some episodes of CW's "Supergirl". He didn't even have to audition, as he was the director's first choice. In 2019 this led to his own show as Clark Kent/Superman in the CW spin-off "Superman and Lois", which is currently airing its 3rd season. In 2023, Tyler also reprised his role as Derek Hale in "Teen Wolf: The Movie". He was also a producer for the movie, by the way. We met Tyler in Manchester last year and we can only say that he is so nice! If you have to chance to meet him, you should absolutely do it. So, see you at FACTS?
Tyler Hoechlin will be a guest at FACTS on Saturday and Sunday.
Photo shoot: €70
Autograph: €60
Selfie: €60
Combo autograph/selfie: €110
Q&A Saturday: t.b.a.
Q&A Sunday: t.b.a.
Katie Leung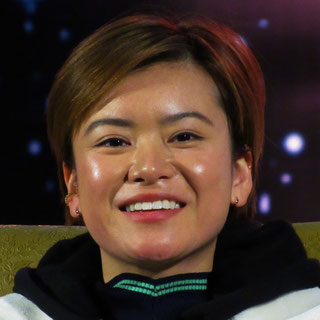 Potterheads beware! A member of Dumbledore's Army is coming to FACTS and it's none other than Harry's former love interest Cho Chang! Yes that is right, the woman behind the Ravenclaw student Cho Chang is Scottish actress Katie Leung and she will be making her way to Ghent next week.
Katie Liu Leung was born on 8 August 1987 in Dundee, Scotland (UK), to Peter Leung (a businessman and restaurateur, who opened a company in Glasgow) and Kar Wai Li Leung (a Hong Kong banker). When Katie was three years old, her parents divorced and her mother moved back to Hong Kong. Katie continued living in Scotland with her father and stepmother. Katie has a total of three siblings, being sister Nichole and brothers Jonathan and Darren.
Her father's job led to a lot of moving around and Katie grew up in cities, like: Ayr, Hamilton and Motherwell. After completing her early schooling at Hamilton College, she went on to Edinburgh College of Art and the Royal Conservatoire of Scotland and graduated in 2015. But let's get back to 2004 (Katie was about 17 years old), when her father saw a casting call advert for "Harry Potter and the Goblet of Fire" (2005). The first three movie were incredibly successful and her father told Katie that she should try out. Katie had no experience in acting at all, but she decided to go and both of her parents (although divorced) went with her. Katie waited for hours to do the audition and afterwards she did not feel like she would have any chance to get the role. Two weeks later, however, Katie was called back for a workshop and eventually bagged the role of Cho Chang (beating 3000 other girls).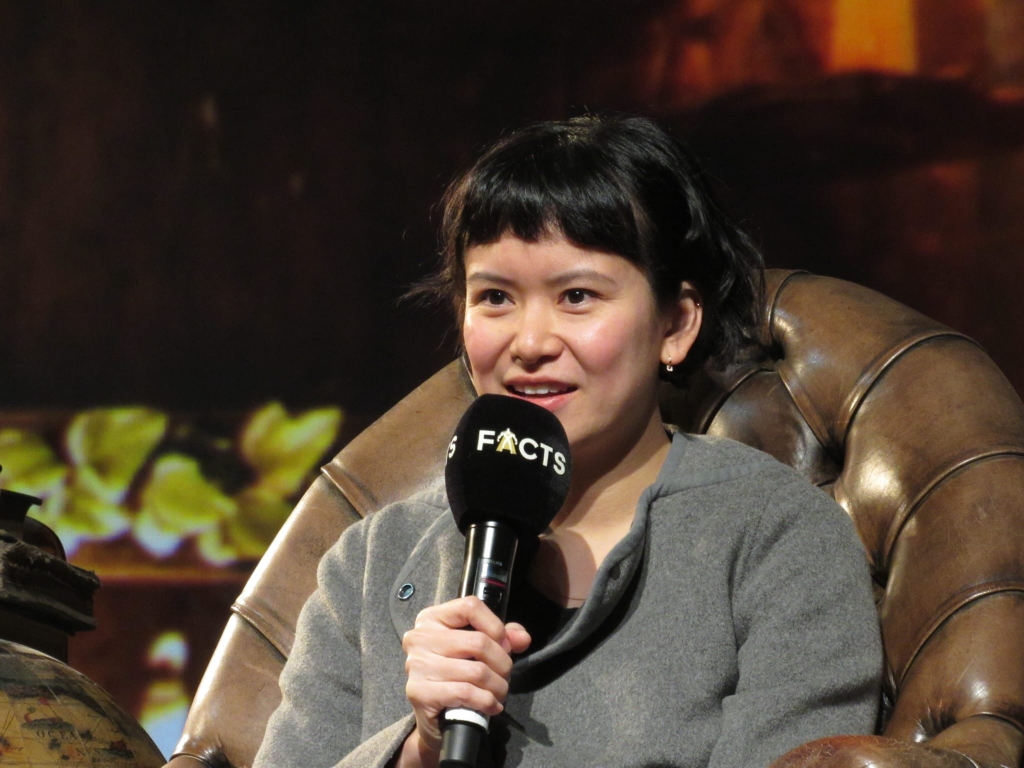 Katie reprised the role in the following movies, being: "Harry Potter and the Order of the Phoenix" (2007), "Harry Potter and the Half-Blood Prince" (2009), "Harry Potter and the Deathly Hallows: Part 1" (2010) and "Harry Potter and the Deathly Hallows: Part 2" (2011). Katie makes her most notable appearance in "Harry Potter and the Order of The Phoenix", where she steps up as Harry's first love interest. She even gives Harry his first kiss, which was warmly received by the biggest part of the Potter fandom. But there was a small group of fans that did not like it at all and posted racist messages about her. That was very intimidating for her at the time. After her time on the "Harry Potter" movies, Katie was not sure about her future in acting. In later interviews, she even stated that she wasn't sure if she could act at all.  In December of 2011, she got the role of Jung Chang in Chang's autobiographical play "Wild Swans". So, in February 2012, she made her stage debut in Cambridge, Massachusetts in the United States. In April-May she returned to the UK for the final run at The Young Vic in London. In the years that followed she does both stage work, as well as work on television. In 2014, for example, she plays the role of Yung in the mini series "Run" and in 2014 she plays the role of Mei in the mini series "One Child". In 2017, Katie makes an appearance as Nurse in the sequel "T2 Trainspotting". Over the last years, she is making a name for herself even more and she has a steady stream of work.  In 2018, she played the role of Lau Chen in the TV series "Strangers". In 2019, Katie played a role in two TV series, being: "Chimerica" (as Liuli) and she also did the voice of Too-Ticky in the animation series "Moominvalley". In 2020, Katie plays the role of Eleanor in 5 episodes of "The Nest" and the role of Margaret Moore in "Roadkill".Over the last years, Katie appeared in projects, like: the HBO Max Original movie "Locked Down" (2021, as Natasha), the voice of Caitlin in "Arcane" (2021), the role of Ash in the TV show "Peripheral" (2022) and a recurring role of DCA Blair Ferguson in "Annika" (2021-2023). Most recently, Katie played the role of Maggie Cassidy in "The Chemistry of Death".
Katie Leung will be a guest at FACTS on Saturday and Sunday.
Photo shoot: €45
Autograph: €40
Selfie: €45
Combo autograph/selfie: €75
Q&A Saturday: t.b.a.
Q&A Sunday: t.b.a.
Kyle Soller
Next up is an actor we are very excited about. Last year, he played the role of Syril Karn in the "Rogue One" prequel series "Andor". But that is not all this American actor is known for. Let us introduce you to Mr. Kyle Soller.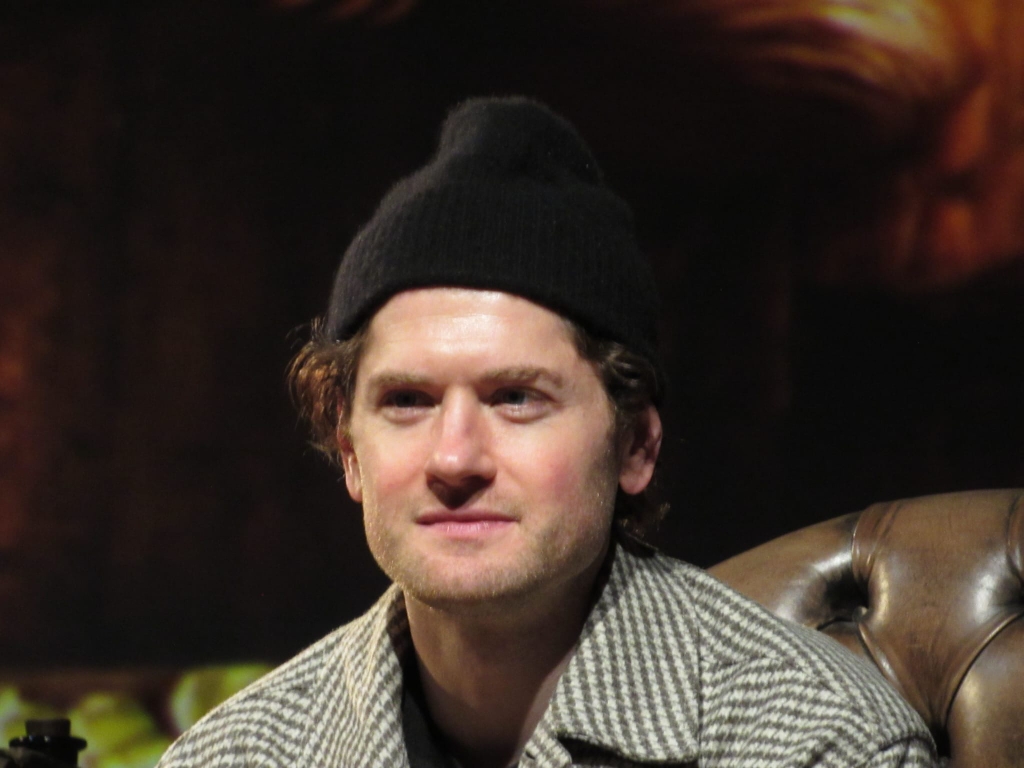 Kyle William Soller was born on the first of July 1983 in Bridgeport, Connecticut (US). He was born as the third son of a pharmacological lecturer at the University of California (father) and a former concert pianist (mother). He has two older and two younger brothers. Although he was born in Bridgeport, Kyle grew up in Alexandria, Virginia (US). Growing up in a family with five boys and being the middle child, made him a risk-taker from a young age. He could be found in the hospital up to five times a year, mainly for stitches. In a later interview he talks about a game that he and his brothers used to play. This game involved him running up a hill, while rocks (as big as grapefruits) were being thrown at him. During his youth, Kyle always balanced his love for the arts, with his love for sports. At one point, however, Kyle was in a baseball accident, which caused him to break both of his wrists. It was at that point, that sports became less important. In his teens, he made some trips to New York and on one of those he did a summer course at Parsons School of Design. This inspired him to enroll at the College of William and Mary in Williamsburg (Virginia), where he majored in art history. On his trips to New York, he also went to stage plays and he developed a fascination for British acting and the importance of stage-acting in the UK.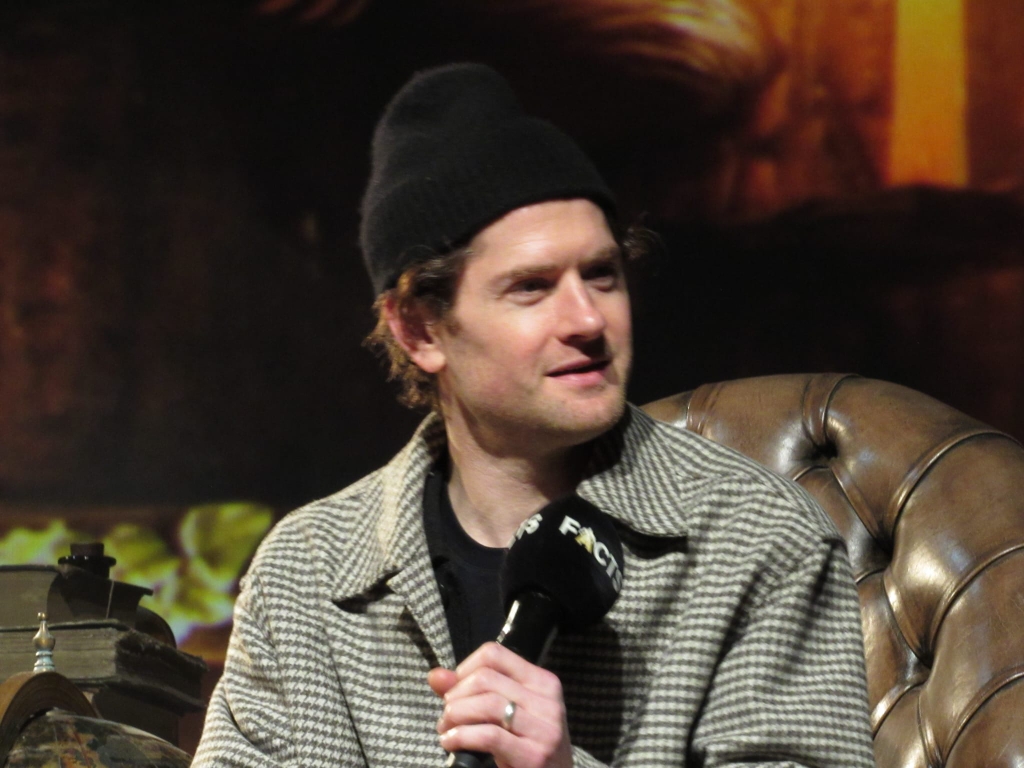 In the summer between his second and third year at William and Mary (in 2004), Kyle went to London to do a summer course at the Royal Academy of Dramatic Art (RADA). Back in the US, he got an offer from RADA to enroll full-time. While he only had one year left in his arts study, Kyle decided to chase his dreams and move to London. He completed his studies at RADA in 2008 and in his last year he met his future wife Phoebe Fox (they married in 2010). Following his graduation at RADA, Soller did various plays. His breakthrough year was the year 2011, when he starred in various plays at the Young Vic and at the Royal Court Theatre. These performances  earned him the Evening Standard Theatre Award for Outstanding Newcomer. In 2012, Soller stormed the stages of West End and New York and he also landed a role in the 2012 movie "Anna Karenina", starring Keira Knightley and Jude Law. Soller played the role of Korsunsky.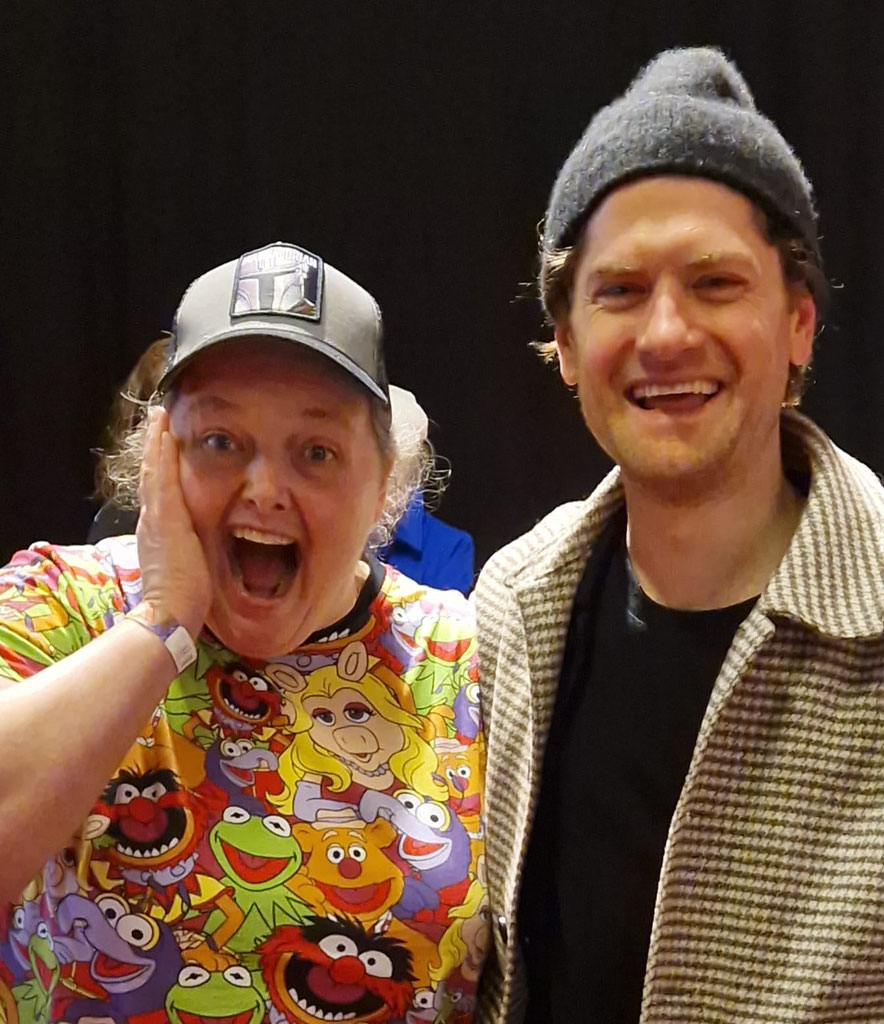 In 2013, he played the role of Mr. Schwimer in one episode the BBC comedy series "Bad Education". Although, Kyle's preference is stagework, he got more and more movie and TV roles in the years that followed. He played in movies and series, like: "The Keeping Room" (2014, as Henry), "Fury" (2014, as Medic), "An Inspector Calls" (2015, as Gerald Croft) and "You, Me and the Apocalypse" (2015, as Scotty McNeil). Also in 2015, he joins the cast of the period drama "Poldark" as Francis Poldark. He played this role in the first two seasons. In 2017, he played the role of Porter in the horror movie "Marrowbone". In late 2017, he returned to his beloved stage, when he auditioned for the role of Eric Glass in the play "The Inheritance". He got the role and nailed it, this resulted in an Olivier Award for Best Actor in 2018. In 2019, he played the role of Zack Massingham in "Brexit: The Uncivil War", also starring Benedict Cumberbatch.  From 2019-2020, he voiced Dante in the animated TV series "101 Dalmatians". And most recently, Kyle played the role of bad guy Syril Karn in the Star Wars series "Andor", which serves as a prequel for the 2016 movie "Rogue One". 
Kyle Soller will be a guest at FACTS on Saturday and Sunday.
Photo shoot: €45
Autograph: €40
Selfie: €40
Combo autograph/selfie: €75
Q&A Saturday: t.b.a.
Q&A Sunday: t.b.a.
Lucie Pohl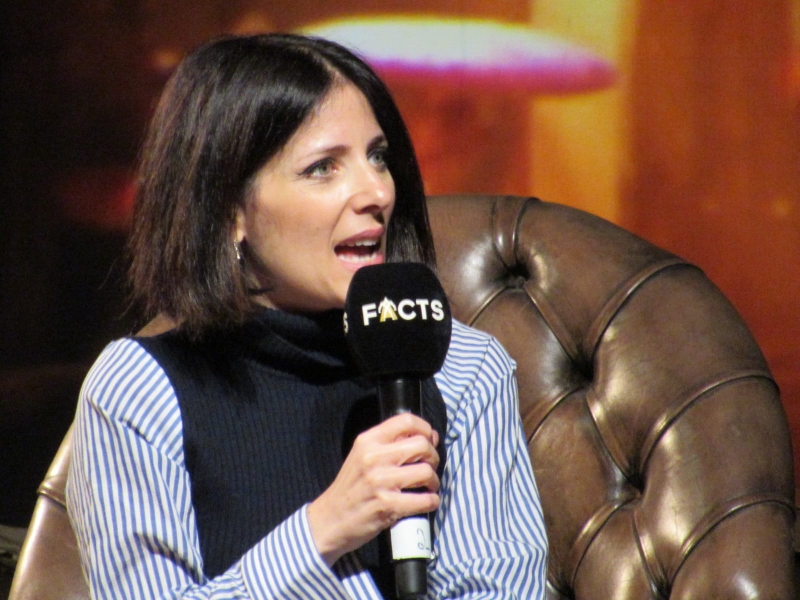 The last guest, we are going to talk about is mostly known for her voice. One of the most popular characters of the Blizzard game named "Overwatch", is the heroin Mercy and actress that voiced this character is coming to FACTS! We are talking about German (voice) actress and stand up comedian Lucie Pohl!
Lucie Pohl was born on 15 April 1983 in Hamburg, Germany. She is the daughter of Klaus Pohl (a playwright and actor) and Sanda Weigl (singer and Theatre director). Lucie was born into an artistic family and her sister is writer Marie Pohl. Also, German actress Anna Talbach is her cousin and she is a relative of the famous German poet and playwright Bertolt Brecht.  Although born in Hamburg, Lucie and her family migrated to New York (US) when Lucie was 8 years old.  Over the years, Lucie became more and more interested in the history of her family and especially the Jewish side. Besides this she has always been interested in the arts and from 1999 to 2000, Lucie enrolled the Young People's Program from Stella Adler at the Conservatory of Acting in New York. After this she returned to Germany and attended the Universität der Künste in Berlin from 2002 until 2006, where she got her Master's Degree in Acting. Over the following decade, Lucie turned out to be a jack of all trades and played in all kinds of projects. She also did a very well received one woman show on international stages, called "Hi, Hitler" in 2014-2015. This show was followed up with another theatre production called "" Cry Me A Liver". 2016 is the year that she rose to fame, when she first voiced Mercy in the video game called "Overwatch" and quickly became a fan favorite. She reprised this role in the sequel game "Overwatch 2" in 2022. Over the last years she has been doing supporting roles in movies like: "Fantastic Beasts and Where To Find Them" and "Tár". we haven't heard the last of her yet...
Lucie Pohl will be a guest at FACTS on Saturday and Sunday.
Photo shoot: €35
Autograph: €30
Selfie: €30
Voice recording: €30
Combo autograph/selfie or selfie/voice or autograph/voice: €50
Q&A Saturday: t.b.a.
Q&A Sunday: t.b.a.
So far for the movie- and TV guests of FACTS Spring edition 2023. This edition will take place in the weekend of April 1-2, 2023 in Flanders Expo in Ghent. Tickets are available on the FACTS website. Will we see you there?