Well hello! This weekend Tristan and I will go to Ghent in Belgium, where we will visit Comic Con Gent on Sunday.  Unfortunately Carola and Sigmund can't make it, but hey Tristan and I will just have to wing it, haha.
Ghent is a beautiful city, so we decided to combine the convention with a visit to the city.  Four years ago we combined  Bruges and Ghent and we have been wanting to go back to Ghent ever since. Of course FACTS convention is also held in Ghent, but I really mean a visit to the city. Last time we went to the botanical gardens of Ghent University and they were beautiful. And now that everything is in bloom, I think we will visit again. In the middle of the city there is the Castle of Gravensteen  (which you can see on the picture.
But Sunday it is Comic Con Day and today I am looking forward, by telling you about the guest list of Comic Con Gent!
Michael Biehn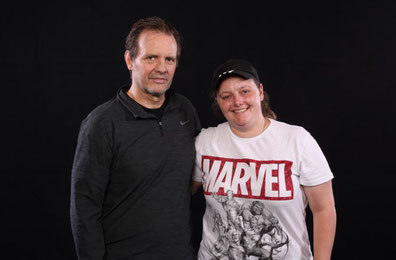 Oh yeah, this is why I want to go to Comic Con Gent! Last year Comic Con Amsterdam announced Michael Biehn as a guest, but unfortunately he had to cancel. I was very disappointed back then. So when I read that Michael Biehn would be a guest in Ghent I told Tristan that I really wanted to go. Biehn played in a lot of great movies and series, but he is mostly known for his roles of Kyle Reese in The Terminator and Corporal Hicks in Aliens. He also played in some other great movies like: The Abyss (Lt. Hyram Coffey), Tombstone (Johnny Ringo), Grindhouse (Sheriff Hague), The Rock (Commander Anderson) and a lot more. Unfortunately Michael will only be giving a Q&A on Saturday, so I am going to miss that one, but I've already bought a photo op and autograph this week. So it is going to happen: I am going to meet the man, who played a role in some of my  favorite movies from the eighties and nineties.
Jennifer Blanc-Biehn
You might have guessed it already, but Michael Biehn is not coming alone. His wife Jennifer will join him in Ghent. The couple have done some projects together (like: The Blood Bond, Incorrectice and The Drive), but she also has a pretty sucessful career of her own. She played in movies and series like: It's Always Sunny in Philadelphia, CSI, Dark Angel and Party of Five.
Stanislav Yanevski
We already saw Stanislav Yanevski once at Dutch Comic Con 2015, but we didn't get a chance to meet him.This weekend I get another chance. He is mostly known for his role as Victor Krum In Harry Potter and the Goblet of Fire. Victor is a Bulgarian Champion and one of the best Quidditch Seekers of the world and he comes to Hogwarts to take part in the Triwizard Tournament. Victor Is Hermione's first love. Later on Stanislav also played Miroslav in Eli Roth's Hostel 2. There will be a Q&A of Stanislav on Sunday, so I will try to attend that one. It's always nice to see Harry Potter guests at conventions.
Ian McElhinney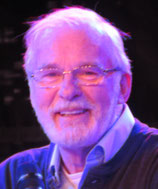 Some time ago we did an article of the Game of Thrones panel at Dutch Comic Con 2016.  One of the Game of Thrones guests in that panel was Ian McElhinney, who plays the role of Ser Barristan Selmy. Afterwards I regretted not getting an autograph, because he seemed like a wonderful man. Tomorrow I wil get a second chance. McElhinney also played the role of General Dodonna in Rogue One: A Star Wars Story and he appeared  in movies and series like: Leap Year (Priest), Ripper Street (Theodore Swift), Titanic: Blood and Steel (Sir Henry Carlton) and many more.
I hope to get a chance to have a little talk with him tomorrow and maybe I will get an autograph. His photoshoot is the first of the day and I don't think Tristan and I will make it there in time.
Update: Unfortunately Ian McElhinney had to cancel, due to unforseen film schedules
Roger Christian
When you think  and a lot more Star Wars, you think... light-sabers.This is the man that designed these iconic Star Wars weapons and a whole lot more things that belong in the Star Wars Universe. For A New Hope (which really didn't have a big budget),George Lucas asked the help of his good friend and artist: Roger Christian. He started to collect scrap parts and designed a lot of the props for the movie, including the Light-saber. He did such a good job that he won an Academy Award for it, later on he got nominated once again; this time for his work in the movie Alien.  A few days ago Mr. Christian announced that he will take THE original Light-saber to Ghent. 
Other Star Wars Guests
This year it is 40 years ago that A New Hope was released and to celebrate this Comic Con Ghent has announced quite some Star Wars-related guests.
"It's a trap!" is one of the most famous quotes from the Star Wars franchise and it is uttered by Admiral Ackbar. The puppeteer (not the voice) of this popular character was Tim Rose and he will attend Comic Con Ghent. 
Remember Jabba the Hutt? Comic Con Ghent will be the stage for a true Jabba the Hutt Reunion. Four of Jabba's puppeteers will be in Ghent for this whole weekend, being: John Coppinger (sculptor of Jabba and his eyes),  Toby Philpott (Jabba's left arm, head and tongue), Richard Padbury (Smoke-effects) and Mike Edmonds (Jabba's tail).
Remember that cantina song? Well Simon J. Williamson, the puppeteer of Max Rebo from the legendary Max Rebo Band in Return of the Jedi.
Among the other Star Wars guests are; Tim Dry&Sean Crawford (Yakface en J'Quille) and John Simpkin (Klaatu). Of course all of these talented puppeteers have done a lot more than just (one character in) Star Wars.
Other guests
Of course there are some more guests and one of them is Simon Fisher-Becker, known for his role as Dorium Moldovar in Dr. Who. Another Harry Potter guest is Hugh Mitchel, he plays the role of the young photographer Collin Creevey. He also plays the role of young Silas in the Da Vinci Code.