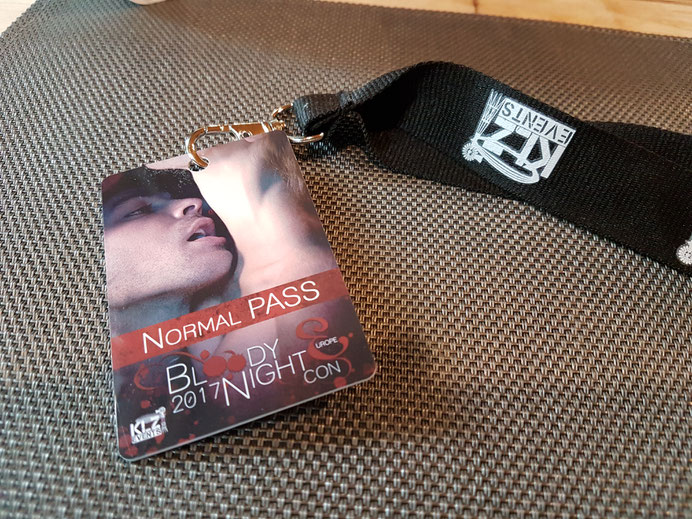 We are going to Bloody Night Con again!!! Bloody Night Con is a fanconvention for "The Vampire Diaries" and "The Originals". It wil take place on the 23th and 24th of June (so that's just 10 more days!) in The Egg in Brussels (Belgium). The event is organized by KLZ Events and this year they have an amazing guestlist...again.  Last year we also went to Bloody Night Con and we had a wonderful time. In 2016 we attended another event organised by KLZ Events called ArcCon (fanevent for "Arrow" and "The Flash"). In this article we will tell you more about the guestlist for Bloody Night Con Europe 2018 and it's just the first of many articles to follow, you can be sure about that. So without further ado: let's introduce the guests for Bloody Night Con Europe 2017....
Daniel Gillies (Elijah Mikaelson)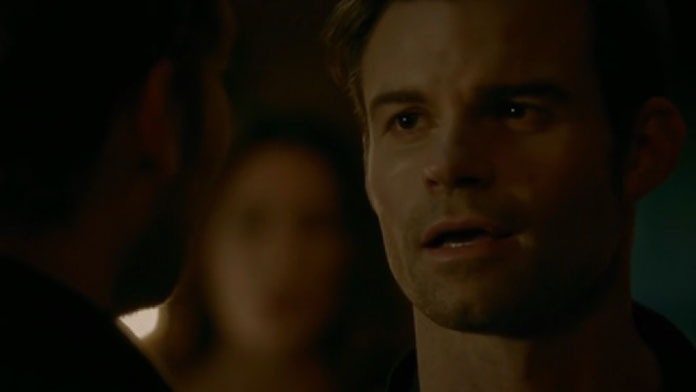 Elijah Mikaelson is coming to Brussels! We are of course talking about the one and only Daniel Gillies. Last year Daniel was also announced for BNC but unfortunately, he had to cancel. I remember Carola and me being very sad about that one, because Elijah is one of our favorite characters from "The Originals". We even have an Elijah song! Daniel J. Gillies was born in Canada on March 14th, 1976. When Daniel was 5-years-old, his parents decided to move back to their native country and the family moved to New Zealand. Although Daniel was born into a family with a medical background (his father was a pediatrician, his mother was a nurse and his great-great-great-grandfather was the famous plastic surgeon Sir Harold Gillies) Daniel developed an interest in acting. He studied at the Unitec School of Performing Arts and started his acting career by appearing in several productions of the Auckland Theatre Company.  At one point Gillies got a leading role in the tv show "Street Legal" for two seasons, but after this he struggled to find a job. He decided to try his luck in Sydney (Australia), before moving back to Canada. He worked as a waiter and dishwasher for 2 months, before moving to Los Angeles (US). Eventually Gillies got cast for roles in "Spider-man 2" and "Bride and Prejudice". He appeared in several tv shows and movies (like "Masters of Horrors" and "NCIS"), before he got his big break when he was cast for the role of Original vampire Elijah Mikaelson in "The Vampire Diaries". The Mikaelson family quickly gained a lot of popularity and this led to a spin-off called "The Originals" in 2013.  Besides this Gillies did manage to step in the medical footsteps of his family by playing the role of Dr. Joel Goran in "Saving Hope". Last year Nate Buzolic (who plays Kol Mikaelson in TVD/TO) did a great impersonation of Daniel/Elijah at Bloody Night Con. Everyone who watched "The Vampire Diaries" and "The Originals" knows that Elijah has a very distinctive way of talking and moving and Nate did an awesome job! (Check out the video below).
Nate Buzolic (Kol Mikaelson)
Speaking of Nate Buzolic...he will also be a guest at BNC Europe 2018. Last year we had the chance to meet Nate and it was great. In 2017, Nate was only able to attend on the Saturday, but now he is back for two days! Nathaniel Buzolic was born in Sydney (Australia) on August 4th, 1983. After attending the Australian Theatre for Young People, Nate studied at the Screenwise Acting School for Film and Television, graduating in 2004. Besides some small roles in "All Saints" and "Home and Away", Nate got his break hosting the children's tv show "Studio Disney" and later he also hosted "The Mint", a live phone-in game show.  Nate played some roles in short films and guest roles in tv shows, before getting his break playing Kol Mikaelson in "The Vampire Diaries" and later in "The Originals". In 2016 he played the role of Harold 'Hal' Doss in the award-winning movie "Hacksaw Ridge".
Candice King-Accola (Caroline Forbes)
Let's get on with the guestlist and the next guest is one of our dream guests: Candice King-Accola. Candice played the role of Caroline Forbes in (all) 8 seasons of "The Vampire Diaries" and she is one of the 6 actors to appear in every episode. She also has a recurring guest role in "The Originals". When I first started watching "The Vampire Diaries", I thought Caroline was very annoying, but with every episode of the first season Caroline grew on me and by the time I got to the second season I loved her!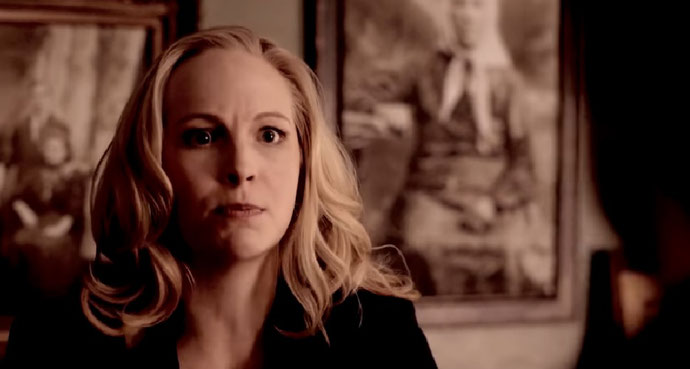 Candice Rene King (née Accola) was born in Houston, Texas (US) at May 13, 1987. Besides being a great actress, Candice is also known for her singing capacities. In December 2006 she released her independent debut album: "It's always the Innocent Ones". She also toured the US and Canada as a background singer for Miley Cyrus in her "Best of Both Worlds Tour" and she also appeared in the 3D concert film "Hannah Montana & Miley Cyrus' Best of Both Worlds Concert".
Of course, we know Candice as the good vampire Caroline in "The Vampire Diaries", but before this she also appeared in tv shows like: "How I Met Your Mother", "Drop Dead Diva" and "Supernatural". Candice was born Candice Accola, but in 2014 she married Joe King (The Fray) and in 2015 Candice gave birth to their first child, a daughter called Florence May. Candice is a supporter of the "It Gets Better Project", together with her TVD co-stars Ian Somerhalder and Michael Trevino. This project aims to prevent suicide amongst the LGBT youth.
Michael Trevino (Tyler Lockwood)
"Tyroline" will be back for Bloody Night Con, because Michael Trevino will join Candice King in Brussels. Trevino played Tyler Lockwood in TVD/TO. Tyler becomes a werewolf in season 2 after he accidentally kills a girl, which triggers the werewolf curse. Later, Klaus turns Tyler into the first successful hybrid (werewolf/vampire). Tyler and Caroline formed a very popular couple in the show.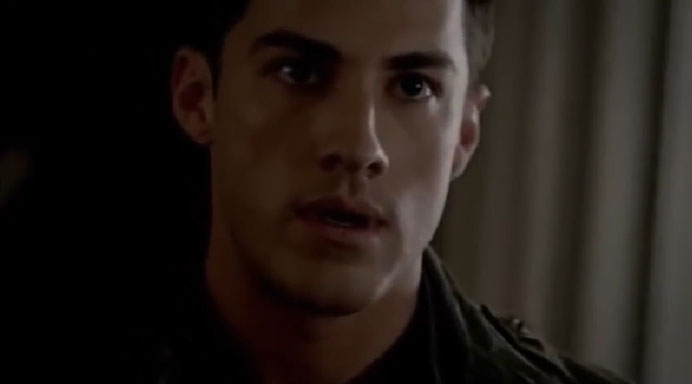 Michael Anthony Trevino was born on January 25th, 1985 in Montebello (US). He has strong Mexican ties; his father is the son of Mexican immigrants and his mother is Mexican. Before being cast as Tyler Lockwood in "The Vampire Diaries", Trevino played some guest roles in shows like "Charmed", "NCIS", "Bones", "90210", "The Mentalist" and in some TV Movies. His big break came with TVD and later he also made a guest appearance in "The Originals".  In 2019 Michael will play a leading role in the upcoming show: "Roswell, New Mexico", a TV adaptation of the "Roswell High" book series.
Well that's it for this article, but that's not all for the guestlist. Check out the second part of the article coming up later this week!