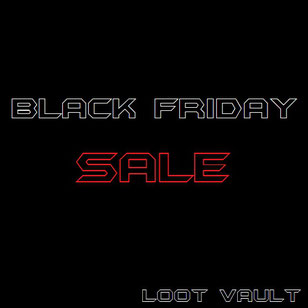 Let's talk about some of the merchandise I bought on Black Friday. Yes, I know what you think...why this late? Black Friday was nearly a month ago! Well I only just received my first (out of two) packages. I live in The Netherlands, so sometimes it takes almost a month, to receive things over here. There is another package on the way, so I will talk about those items in another article. Ten years ago, almost no one in The Netherlands knew what Black Friday was, but it's get bigger over here year by year. This year I was browsing my mails and saw a mail from Loot Vault. I am subscribed to the Loot Crate and Loot Vault is the Loot Crate shop, where you can buy items from past crates and even whole crates (still following me? If not, check it out on their website.). Of course Loot Vault had some amazing offers and offered up to 50% discount on some of the items. All this released the merchandise beast in me and I had to do my best to restrain myself from buying myself into bankruptcy ;). So let's see what I bought!
1966 Bendable Batman Figures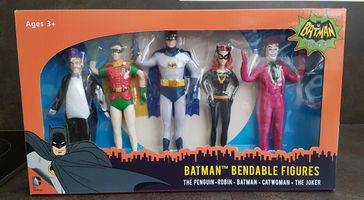 As you may already know I am a huge Batman fan. I already own a lot of Batman collectibles, DVD/Blurays, clothes and I even have some very cool Batman shoes. Needless to say, that when I saw these cool classic figurines I couldn't control myself. It includes all the main characters of the classic franchise (starring Adam West as Batman). I always used to watch the tv show when I was a child and I remember we had the movie on VHS (we had a lot of fun watching that one, even though it was in German). I especially loved the scene with the bomb. Back to the figures. They are bendable so, you can put them in different positions, which ca be a lot of fun (as you can see on the pictures below).. I like that the figures depict the characters from the classic show, but the details aren't that great, also the figures are a little stiff, so it is difficult to bend them exactly how you would like them. But it's a nice collectible to own and I maybe we can make a nice stop motion project out of it in the new year.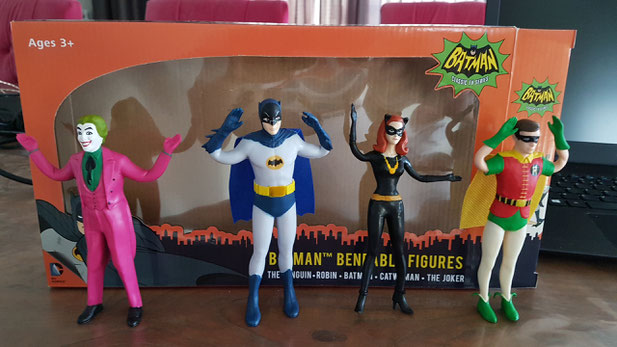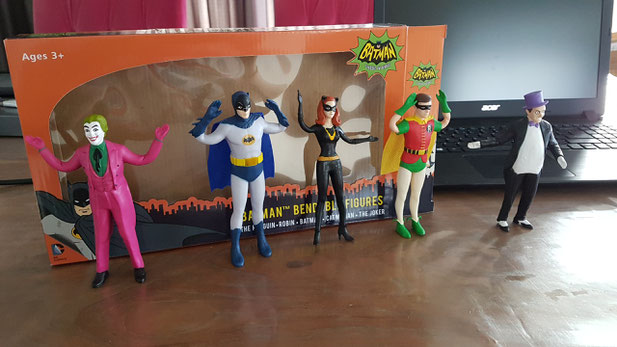 Book: The Legion of Regrettable Supervillains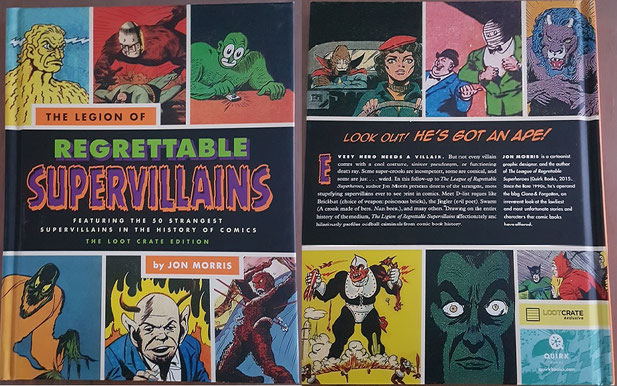 When I saw this book on the website, I knew I had to order it. I mean: regrettable supervillains... what's not to love? This Loot Crate edition hardcover book, written by Jon Morris, features 50 oddball criminals throughout comic history. What to think of "The Jingler" (an evil poet), "Swarm" (made of Nazi bees), "The Human Flying Fish" (who is indeed a human AND a flying fish), Generalissimo Braiinstorm (a bald man resembling a pink lightbulb whose mind can create brainstorms, causing stars to orbit around his extra large forehead) and much more. I have just browsed through the book and some of them already brought tears of laughter to my eyes. So I will have a lot of fun reading this one, I guess.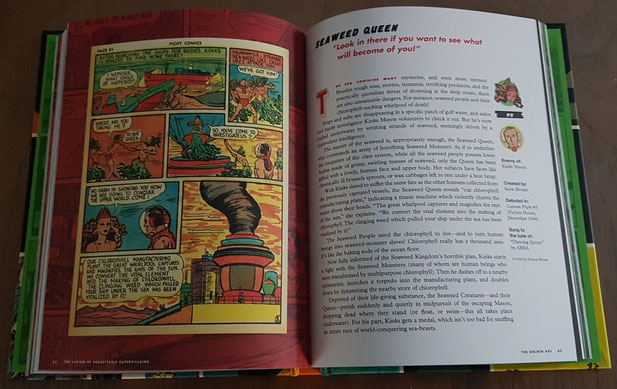 Book: The Art of "Mad Max: Fury Road"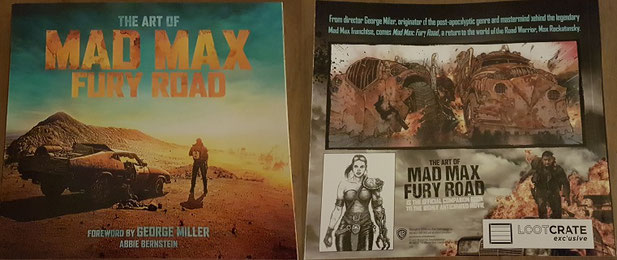 "Mad Max: Fury Road" is one of those movies, that you must see on a big screen.  The visual effects in the movie are a feast for the eye and this book tells the story behind the movie. It contains a foreword by director George Miller and is written by Abbie Bernstein. It contains behind the scenes footage, the story behind developing the idea, movie stills, concept arts, vehicle designs and a lot more. It's the Loot Crate DX Exclusive Softcover Edition. I think browsing through this amazing book will get me through those rainy Dutch days of Winter.
Exclusive Alien USCS Nostromo Henley Shirt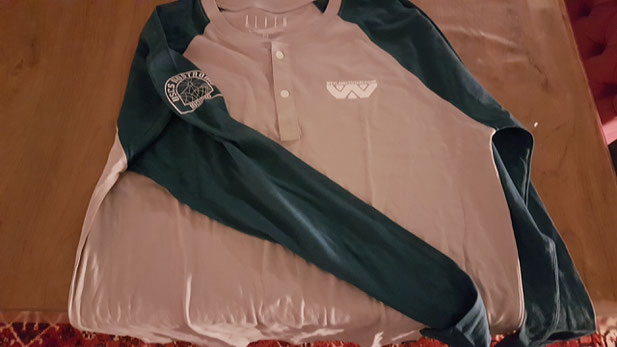 The last item in this first shipment is this cool "Alien" polo longsleeve shirt. On the left side at chest height is the logo of the Weyland-Yutani Corp and on the right sleeve is the USCSS Nostromo logo. I really like the shirt and as I am a big fan of the "Alien" movies, this is a nice asset to my movie merchandise clothing collection. 
Well that's it for the first part of the Black Friday Loot Vault shipment. I expect the second part of te shipment to be delivered somewhere early this upcoming week, so check back regularly for part 2...