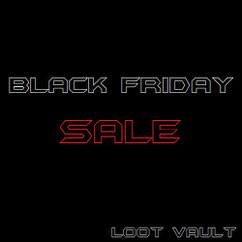 So a few weeks ago I told you about my first Black Friday Loot Vault shipment in part 1 of this article. Because of the holiday madness it took some time for the second shipment to arrive and even more time for me to find the time to write about it. But better late than never, right? During the Black Friday Sale, Loot Vault (part of Loot Crate) had some great offers. Last week they had another "End of the Year" sale, so expect another article real soon (yes I could not control myself). But back to the Black Friday Sale; in this second shipment there were some great items from "Terminator", "Back to The Future", "Game of Thrones" and yes "Alien" (again). Curious? Just check out the video or scroll down, to see some pictures of the items in this shipment...
Terminator Genisys - Half Scale Endoskull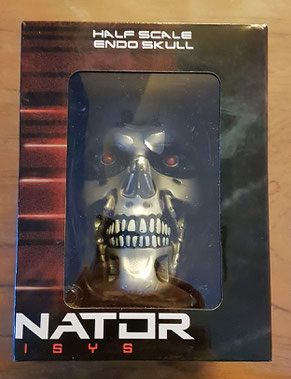 This is a Loot Crate Exclusive by Chronicle Collectibles. The design is by Legacy Effects and while it retains a lot of the design for the original T-800; it is 100% unique to Terminator Genisys. The skull is approximately 13 cm in height. It is made from sof vinyl and painted with Chrome plated paint. I like this item, although I hoped it would be a metal skull instead of a vinyl one. 
Back to the Future - Hoverboard Replica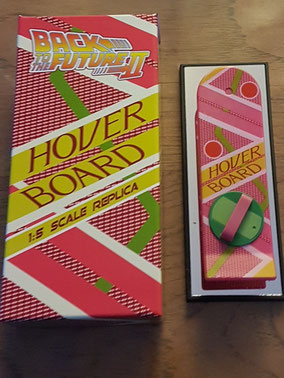 Great Scott! I love this item. "Back to the Future" is a legendary trilogy and when I saw Marty take a spin on his Hoverboard in "Back to the Future II" for the first time; I was in awe. I wanted one too! And now I have one. Ok it's a 1:5 scale replica, but still it is Marty's Hoverboard. Just writing about it makes me want to watch the "Back to the Future"- trilogy all over again.
Exclusive Alien USCS Nostromo Henley Shirt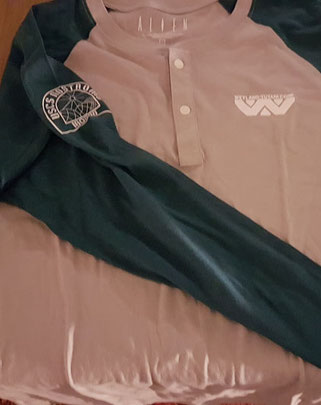 Huh....but...? Yes, it is true. I ordered this twice and not because I wanted two of them. I must have really liked this shirt, because without even noticing, I clicked on it in both orders. This "Alien" longsleeve shirt has the logo of the Weyland-Yutani Corp printed at chest height on the left hand side and on the right sleeve is the USCSS Nostromo logo. 
Game of Thrones - Red Woman Journal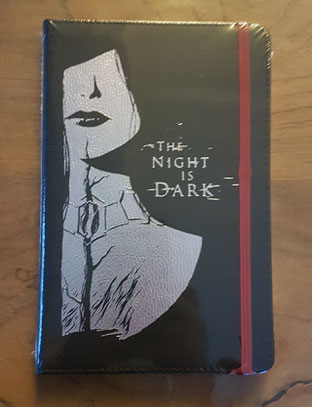 "The Night is Dark and Full of Terrors". You can never have enough journals (or notebooks), so when I saw this cool "Game of Thrones" journal I did not hesitate. The cool thing about this is that it depicts The Red Woman (played by our very own Carice van Houten), instead of the banners of the houses and "Winter is Coming" (which you see a lot).
Game of Thrones - The Night is Dark Hoodie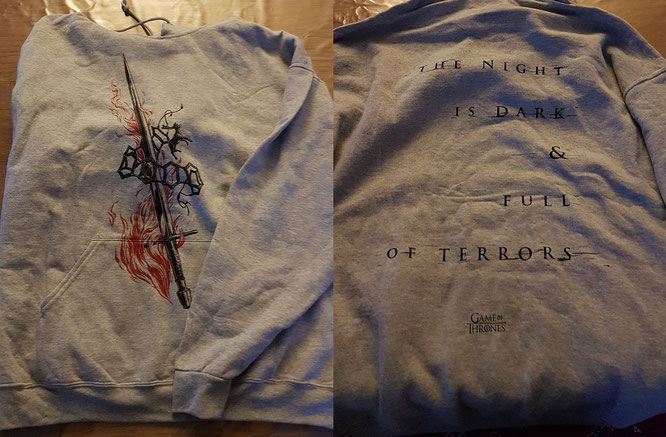 Same goes for this last item in the Black Friday Loot. This awesome "Game of Thrones" hoodie matches the journal and has the quote: "The Night is dark and full of terrors" on the back. I love this, because ): "Winter is here" (just like in Westeros).