It's time for another short film spotlight! This time we watched Assistance (2020). In Assistance, two brothers struggle to come to terms with their father's illness. It's very hard for them. They struggle knowing what to do and how to react. Watch the trailer of the film below! 
Assistance
Assistance is a 2020 short film. A dark comedy that asks big questions. Assistance is written and directed by John Doherty. The brothers are played by Stuart Forbes and Thomas Harvey. 
Shawn Harsh plays the dentist and the music is done by Kilkelly.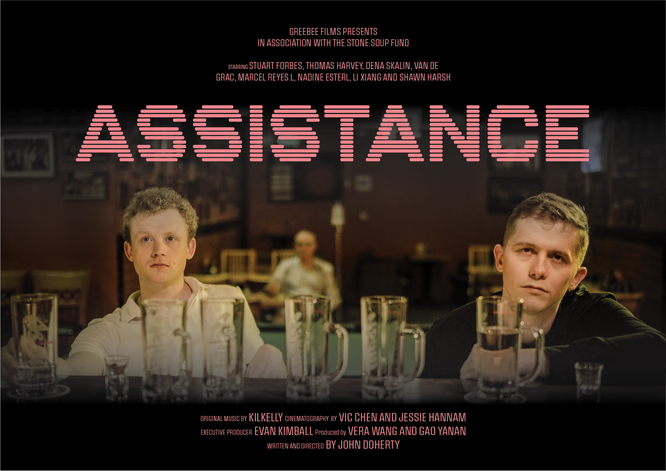 My thoughts
When you start watching Assistance, you instantly dive in deep. We get to know the brothers, who are struggling with their fathers illness. While they visit, talk to a facility and talk to each other. The movie immediately raises big questions. But you'll notice soon there's more to it than that. Strange twists & unexpected choices.
I enjoyed watching the movie. I actually watched it twice, just to see it again when I knew everything. And I definitely also enjoyed the music! 
Even though the short film takes about 12 minutes, a lot is happening. I can imagine how making this a longer movie, could give more depth to the characters and could even surprise more. In Assistance, things are just not what you'd expect. And a dentist visit will never be the same. You'll have to watch Assistance to find out what I mean!