Finally, after a long time of not attending events, we´re planning to attend an event again! We´re going to Heroes Made in Asia! This event takes place on October 16th and 17th in Gorinchem, the Netherlands. If you love Asian popculture, Heroes Made in Asia is for you! We´re so excited that we will be visiting this event. Excited is an understatement!  We can´t wait to see it all! 
Heroes Made in Asia: What to expect
It will be the first time for us, visiting Heroes Made in Asia. We're thrilled to go and experience all the things we can do! Looking at all that's Heroes Made in Asia is telling about the event, it looks very promising. what can we expect? Manga, Anime, Asian food, gaming, YouTubers, voice actors, cosplayers, artists and much more! There will be workshops, boardgames and videogames to play and tournaments to enter! And we're definitely excited to hear that there will be an Asian Market where there's a lot of merchandise and food! 
Food market & merchandise
As you all probably know... we can always eat! Yeah, we're definitely going to check out the food market at Heroes Made in Asia. SOme things we're very excited to go and try: 
Taiyaki (filled pancakes in the shape of a fish)
Takoyaki (savory Japanese pancakes with an octopus filling)
Matcha tea
And there are also some great activities like attending a tranditional Japanese tea ceremony or how to prepare a cute bento lunch box (Kyaraben). Love it! 
We also saw there will be a lot of merchandise stands at Heroes Made in Asia. I'm always happy to see a lot of merchandise stands. Curious to see who will be there? Check out the exhibitors list! 
Gaming
We love gaming! We definitely do. And we're so happy that we will also be able to do some gaming and see some boardgames at Heroes Made in Asia! 
ANd we read there's a lot to do! There are a lot of games to play: From AR gaming to retro games. Nesides this, you can also participate in various tournaments. On both Saturday and Sunday, there will be a Super Smash Bros. Ultimate 1vs1 tournament. And there's also a Just Dance tournament, so start dancing right away! During this tournament, you can qualify for the final, which takes places during Heroes Dutch Comic Con on 20 and 21 November 2021 at the Jaarbeurs Utrecht.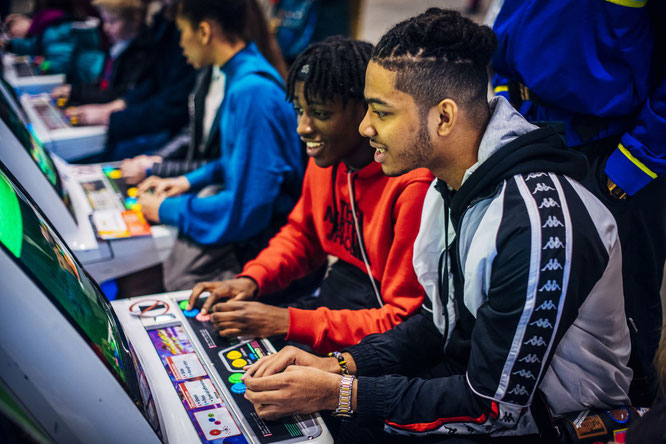 Guests, cosplay and more!
At Heroes Made in Asia, there will also be a cosplay contest and cosplay catwalk. Next to that, there are some great guests you meet. Like Veronica Taylor, who is well know for being the voice of Ash Katchum in Pokémon. Dress Up Town will also be there, who will play themesongs of well known animation series. ALso, make sure to take a look at the artist alley, check out the timetable and floor plan. 
Our plans
We are going to Heroes Made in Asia 1 day and we want to see as much as possible of the event! Can't wait for this weekend. We definitely want to check to all the merchandise and the food market. We would also love to play some games and the timetable looks pretty interesting. 
I would love to see the panel with Veroinca Taylor and a Japanese lesson for beginners would definitely be awesome too! If there's still time, attending a Japanese tea ceremony sounds really great too. 
How about you? Will we see you at Heroes Made in Asia? And will you be doing?