Comic Con Los Angeles Saturday had been epic. Our feet hard hurt like never before. But we did it. It was a day to never forget. I mean: A photo with Elijah Wood and Ron Perlman and watching (after comic con) Zombieland: Double Tap (In the cinema, some of the actors announced the movie!). It was great. Really great. The only thing that was a pity, was that we received the news in the evening that Ryan Hurst wouldn't be attending anymore on Sunday. NOOOOOOO.... We had bought a photo op for Ryan Hurst and we were looking forward to meeting him SO MUCH. Well, we were really feeling sorry for ourselves. Nevertheless, we couldn't wait for day 2. 
No Ryan Hurst for us
We met up for breakfast in the hotel before going to Comic Con Los Angeles. We talked about the upcoming day and the photo op we wouldn't have with Ryan Hurst. Even though we were super disappointed, we also discussed alternatives. We could get our money back, or buy another photo op. Liv and I both had other favorites to have a photo op with, so we decided to take 2. That way, we could both join each other and have 2 photo ops: And both be happy! Liv chose Clayton Cardenas (known for the Mayans) and I picked Leslie David Baker (The Office). We finished our breakfast, took an Uber and headed to comic con. Excited is an understatement! 
Comic Con Los Angeles day 2
Today would be easier. Better for our feet. We didn't have any main stage panels planned (OH YEAH, I was so happy with that, because those were standing panels). We just had 2 photo ops and the Mayans panel (But that one wasn't on main stage. The rest of the day we free to walk around, look around and enjoy! Yesterday was a tight schedule. Today was comic con relaxing day! And that's how we started. We just walked around a bit. And it was great to take our time and look around. To really pay attention to everything at comic con. We took some pictures, and bought some merch. Liv bought a Stan Lee shirt and I bought a Dark Crystal shirt. We also bumped into a stand that was selling edible coffee. It was like a chocolate bar, made of coffee (with caffeine). We LOVED the idea. I decided to go back later to buy some.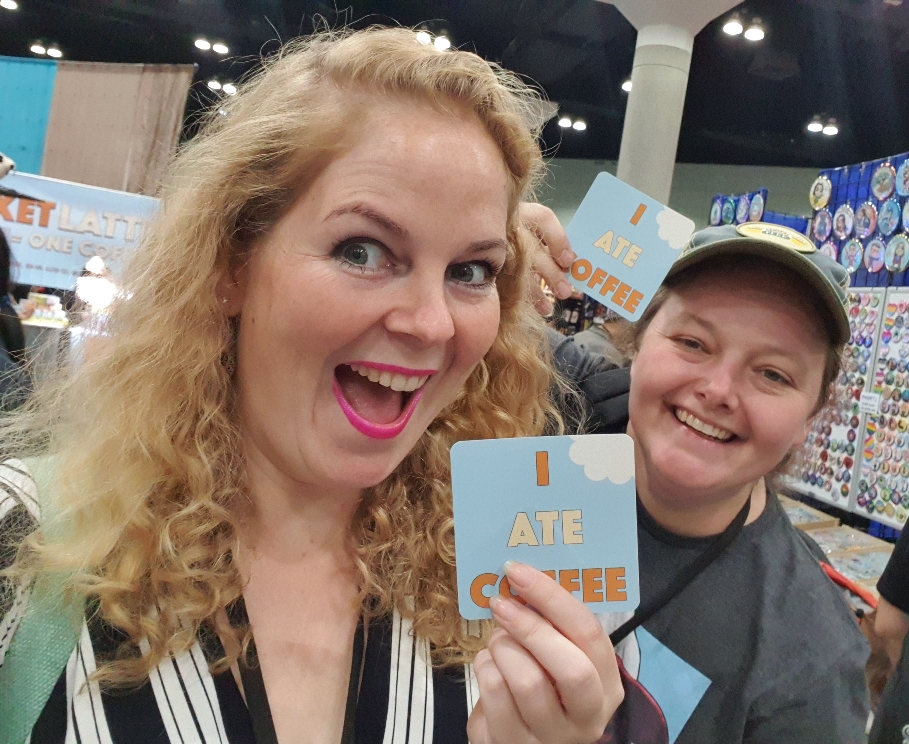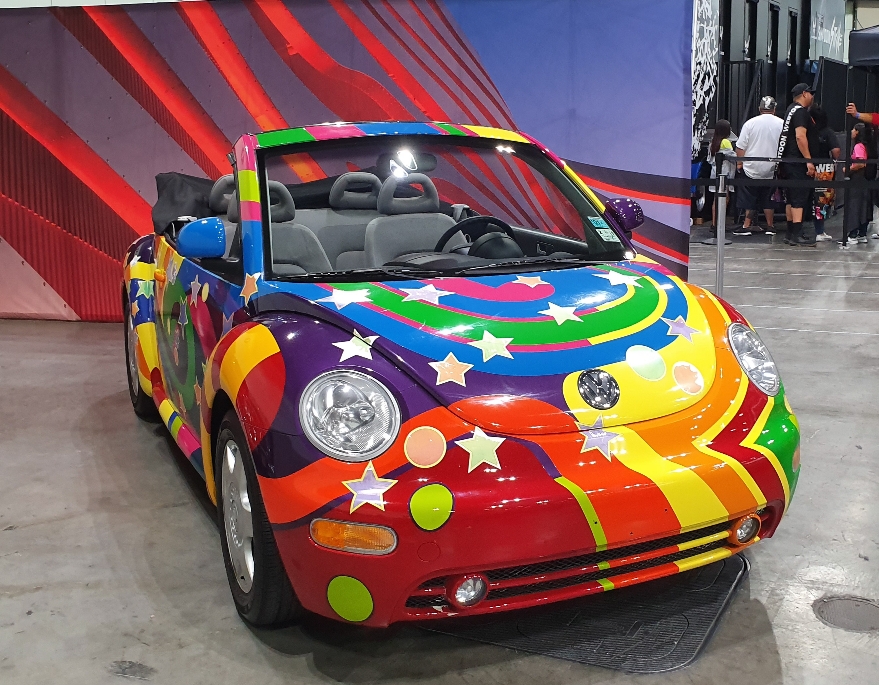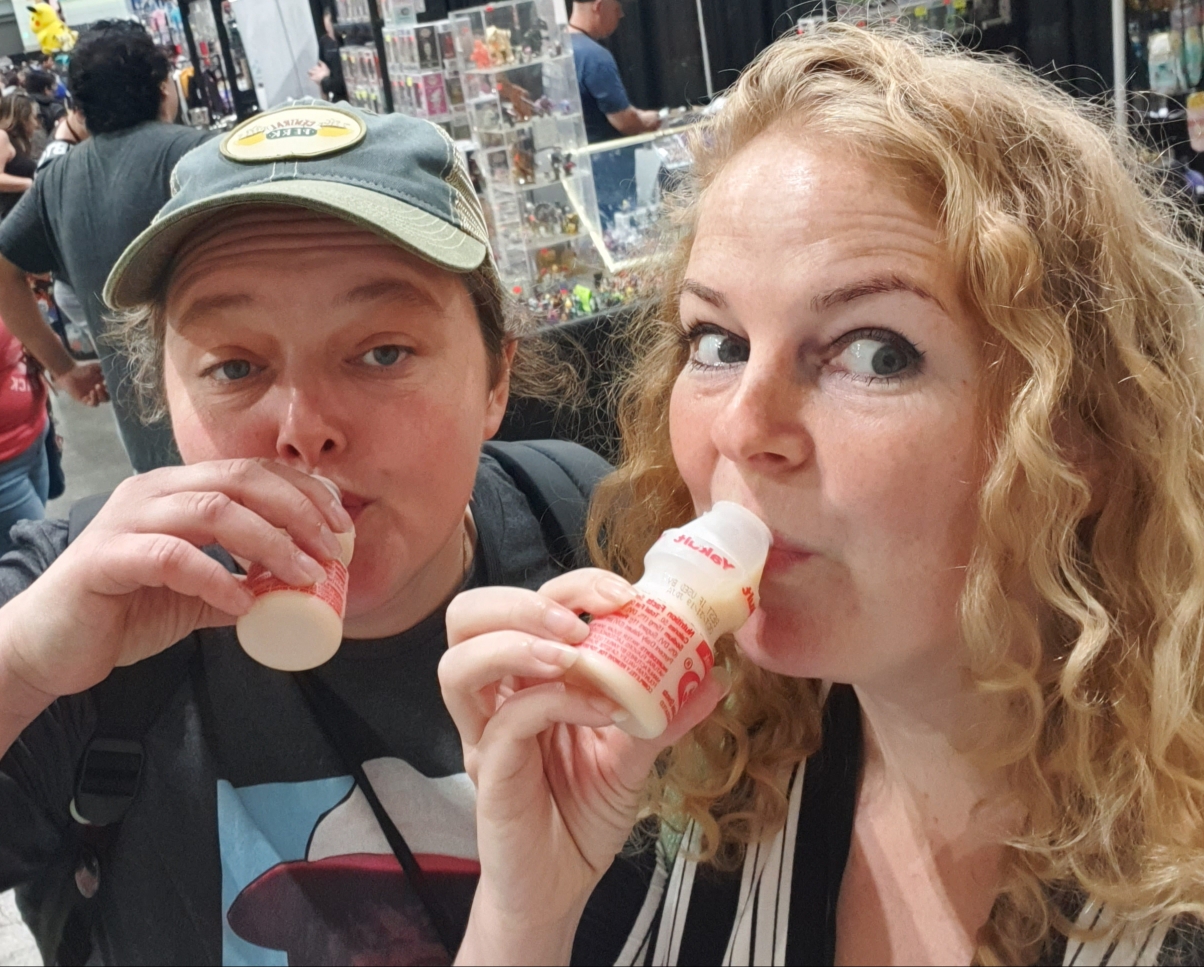 I really liked the convention. There was so much we hadn't seen yesterday, so that was great, We enjoyed seeing stand of Madame Tussauds there.  We also saw some great Lego art works (From Bricks LA) and enjoyed a nice lunch outside in the sun!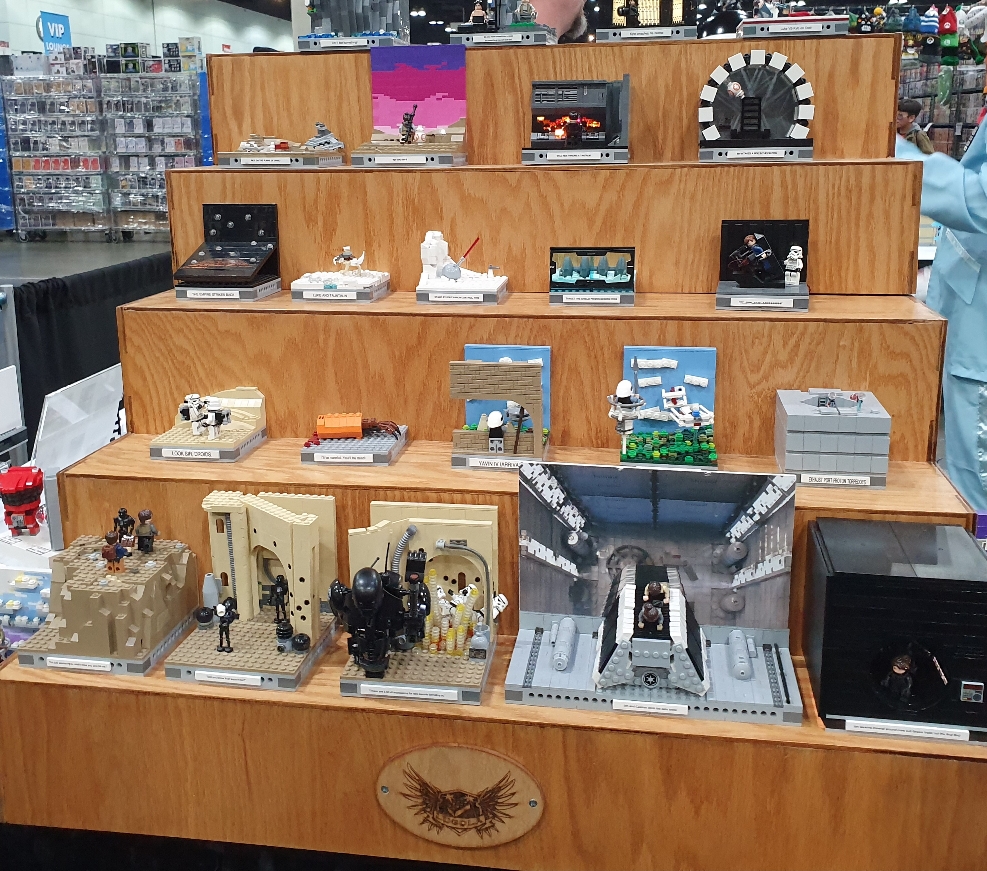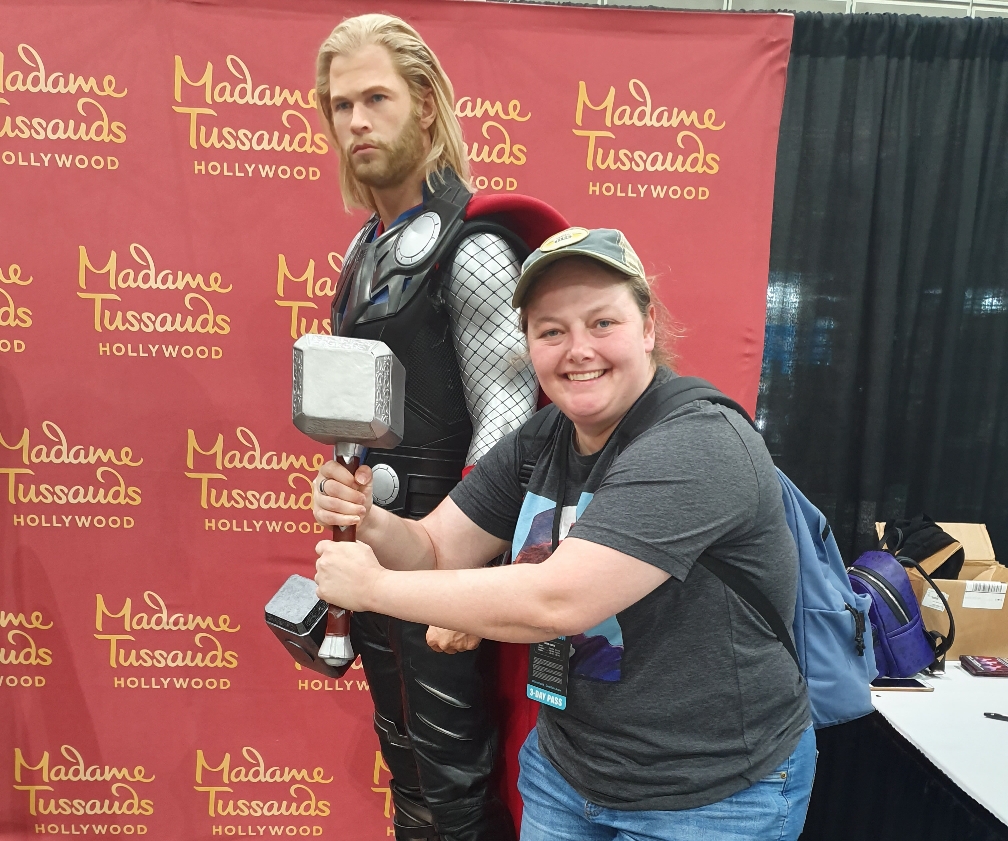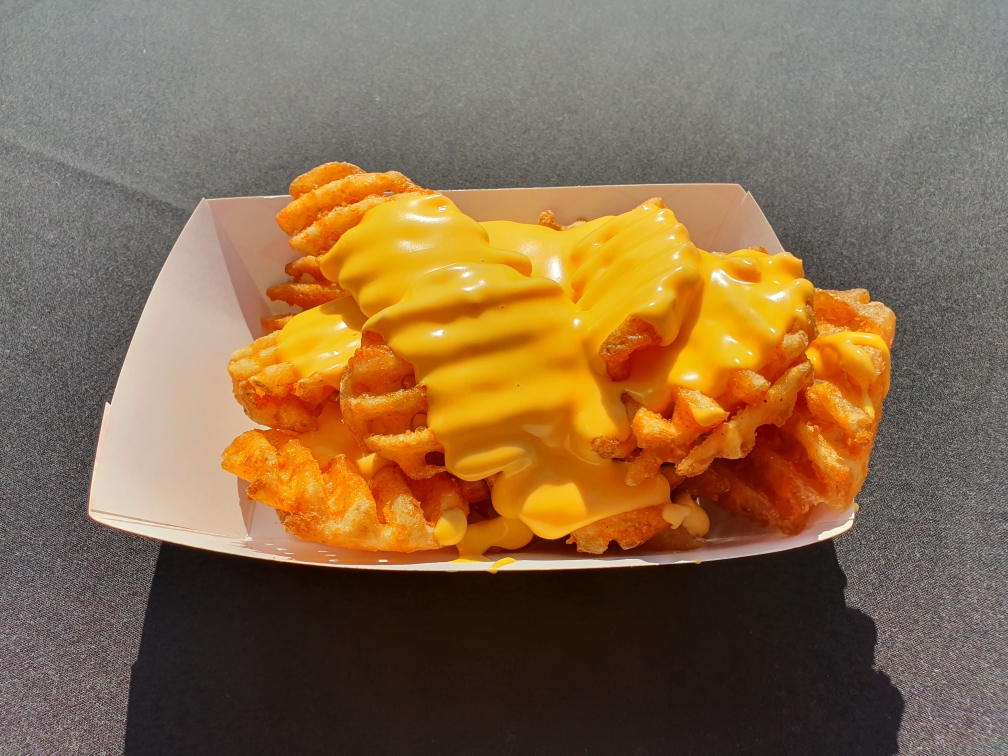 Ben Lewis
When we were walking around in the autograph area, suddenly Liv stopped at a sign with the name Ben Lewis and she was over the moon. Yes, I was drawn by the name Ben Lewis. I am a big fan of "Arrow" and Ben plays the role of the adult Will Clayton (Oliver's son) in the last seasons of the show. I was over the moon, because I did not even know that he would be a guest. Of course I had to meet him, so we walked over to his table. I told him that I was so happy to see his was there and he was happy to have a talk. He mentioned that he saw a lot pf "arrow"fans who did not even notice him at first. So he was thinking about adding the words "from Arrow" to the sign of his name. we had a little talk and then I got his autograph and a selfie. It was such a nice surprise, to see Ben there and I was so happy to have the chance to meet him.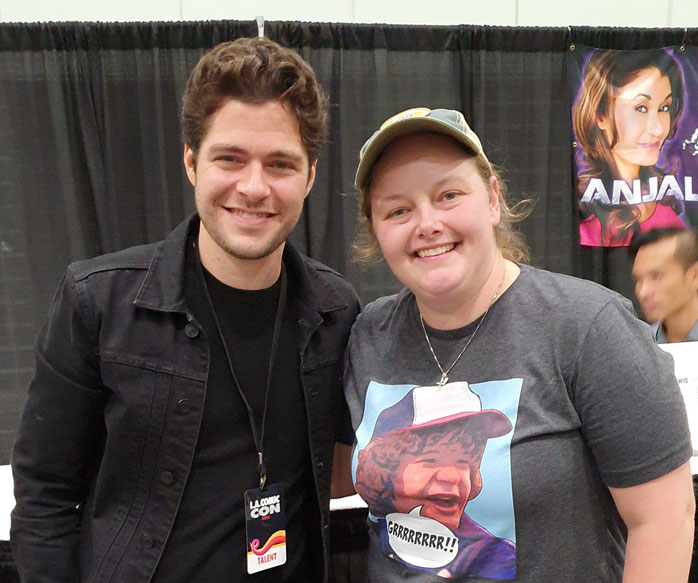 The Mayans panel
And then, it was time for the Mayans panel! Liv really wanted to see it and I was interested as well. I always loved Sons of Anarchy, but I hadn't seen the Mayans yet (I hope to watch it soon though). We didn't get to see the whole panel because we had the 2 photo ops to go to (Leslie David Baker first and then Clayton Cardenas). But we really enjoyed seeing the panel. Richard Cabral, Frankie Loyal, Clayton Cardenas and Michael Irby were there to talk about the Mayans. And now I really feel like I should watch the series soon! It was a pity we had to leave early (which always also feel awkward, to stand up during a panel). But we were happy to seen a big part of it! 
Time to photo op!
Ohhh yeah!!! We had to rush out of the Mayans panel. But that did mean we were going to have 2 photo ops. Awesoooooome. We started with the photo op with Leslie David Baker. I was so excited! I'm a huge fan of the Office. Comic Con Los Angeles had a few Office guests (Leslie David Baker, Creed Bratton, Kate Flannery, Phyllis Smith, Oscar Núñez and Brian Baumgartner). It was definitely hard to choose with whom I wanted a photo op. I was mainly doubting between Oscar and Leslie. And eventually I chose to have a picture with Leslie. I'm really happy about it, I love the result! Liv was also very happy to do the photo op with Clayton. He gave her a big hug and the photo turned out great!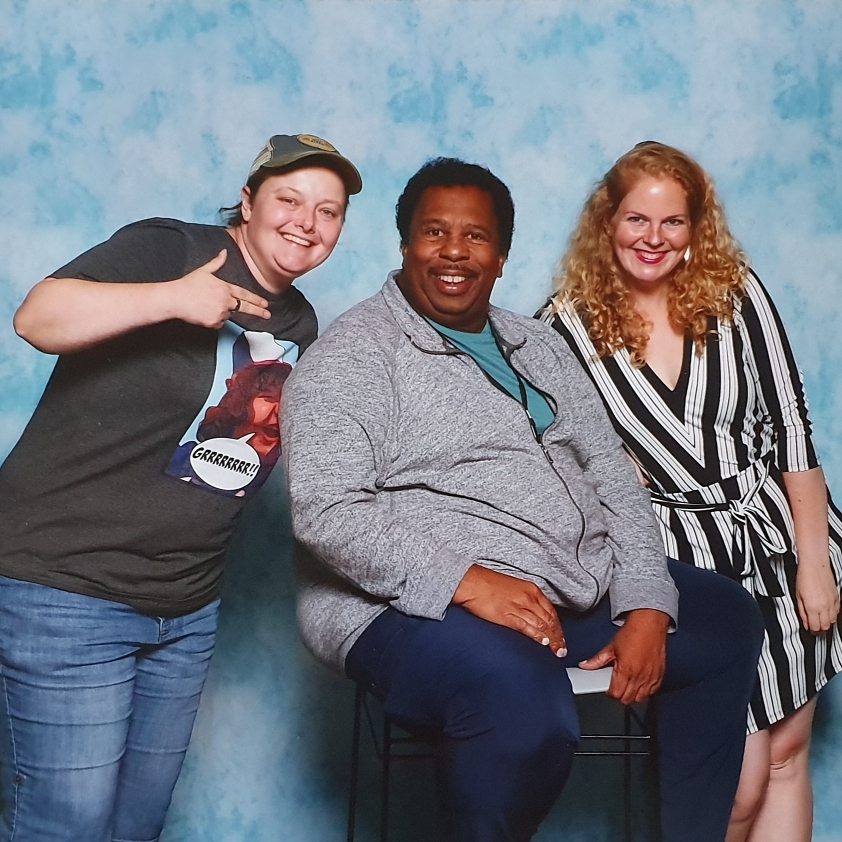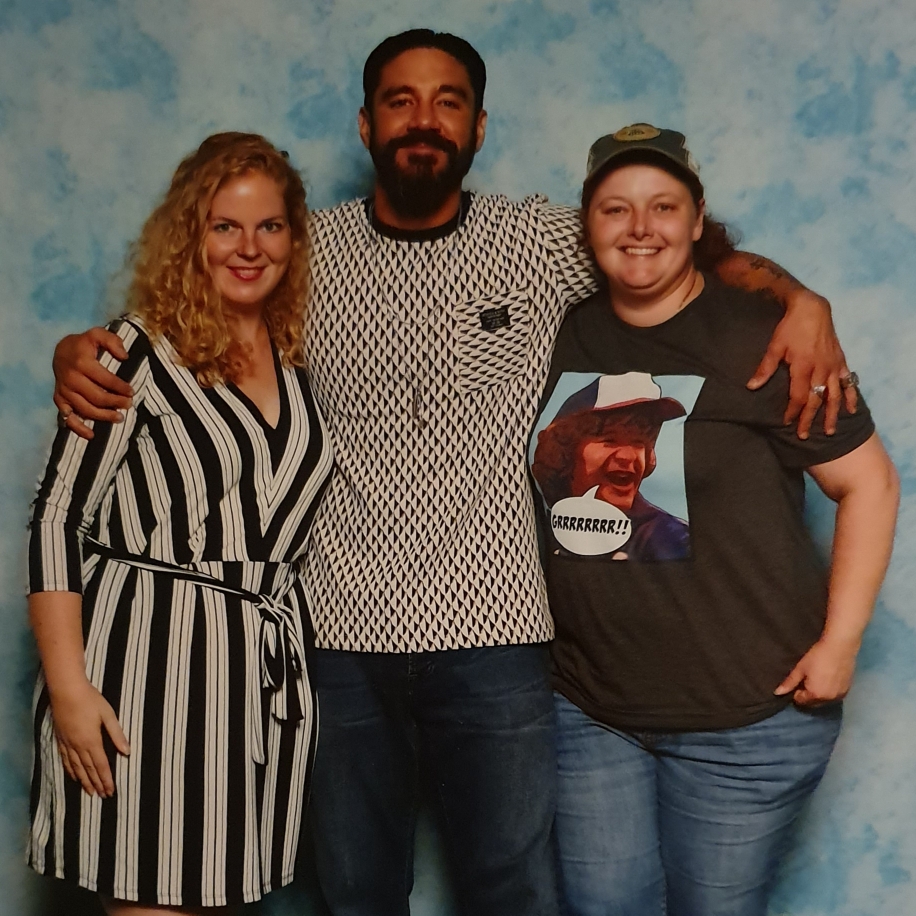 We love comic con!
The photo ops were great and this day was easier on our feet. So Liv & I were still full of enthusiasm. And we still had some time. We decided to another round, look at the merchandise make some extra pictures and just enjoy! I bought some edible coffee (Less than I hoped before, because all the rest was sold out! Good for them!). We also bought some more candy and made lots of pictures. Take a look at the end of our day at comic con below!