I actually wanted to watch another series on Netflix when I opened it and stumbled upon Friends From College. I had never heard of this series, but somehow it caught my attention and I decided to give it a go!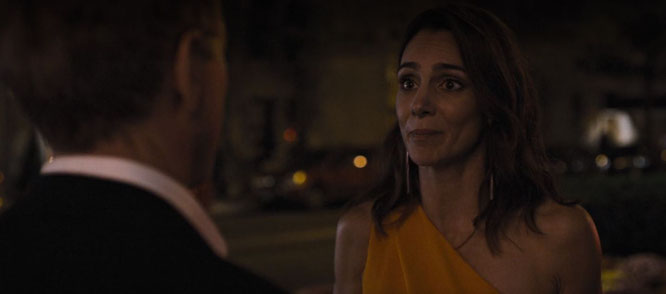 Friends From College, is about.. friends from college! They are now almost 40. They're still friends, well kind of. The series follow their lives where they are still in contact and all having their own own struggles in New York. It's a comedy/ drama series. 
My opinion
I liked Friends From College quickly. It's just the type of series you can watch in between. I don't think it's super exciting. But funny enough to watch and nice that I can fit it in easily. An episode takes about half an hour and the first season has 8 episodes. It's the ideal background series while you're cooking or whatever haha. 
The characters are fun, but the plot wasn't very surprising in the beginning. College friends who still meet up. All having their own issues, including grudges from the past. Including two of them having an affair together while they both are married to someone else. of course this causes difficulties within the group of friends, where some know and some (their partners) don't. 
I like how they all have their own struggles though. It are the obvious struggles, jealousy, love, careers, expectations etc. But brought in a fun way. I do like that. The characters are fun to watch and they all have their strengths and weaknesses.  I like the combination of drama and comedy. It's not just comedy and jokes, but I also like the drama parts. 
I loved seeing them play tennis whahaha since Liv & I discussed last week that we should try out tennis. (Thinking we would be very good at it hahaha). 
The actors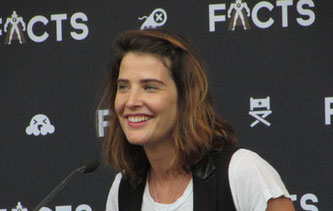 Well, the most familiar face in this series that I saw is Cobie Smulders! Cobie got her big break, when she was cast as Robin Scherbatsky in the immensely popular sitcom "How I Met Your Mother". She played this role for 9 years and her star kept rising ever since. In 2012 she was cast for the Marvel movie "The Avengers" and the rest is history. Cobie also played in other movies/series, like: Safe Haven (as Jo), Delivery Man (as Emma), Jack Reacher (as Turner) and of course Friends from College (as Lisa Turner). 
Another familiar face for me was Greg Germann. I know him mainly as Dr. Thomas Koracik in Greys Anatomy. Other main roles in the series are for Keegan-Michael Key as Ethan Turner, Fred Savage as Max Adler, Nat Faxon as Nick, Annie Parisse as Sam and Jae Suh Park as Marianne
How many seasons?
Grade