We're back with another short movie review! Timothy J. Cox sent in the short film "partitioned heart" for a review. The synopsis is: "Rob, a grieving father, is revisited by his deceased son Daniel through a mysterious program. When Daniel makes a devastating request, Rob must push himself to do the unthinkable."
It's now Saturday evening and today I'll watch it and write my review for you. So let's get it started, I'm going start this movie.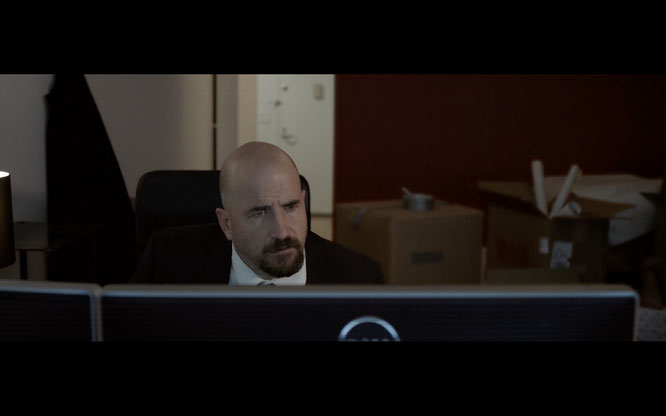 Let's start
Because it's a short movie, I won't tell too much about what's going on. I don't want to take away any surprises or give to much information about it. But it starts with a conversation between Rob and Daniel. A strange conversation. Something that at least makes me wonder what's going on. It feels like there's trouble. After this short conversation, we see Rob. Alone. He's cleaning up and making a phone call. When he opens his computer, he can talk to his deceased son through a mysterious program. He's asking Daniel to something that he definitely doesn't want to.. 
The movie
I liked the beginning of the conversation between Daniel & Rob. I didn't fully understand the conversation. But that's a good thing to start with. To gain interest. The second scene, quickly goes on to Rob opening the mysterious program. He and his son have spoken more often already since he deceased. We can tell that from their conversation. It's unclear how, or what they've discussed. I would have loved to see a few flashbacks here. Not necessarily to explain the program, but to know a bit more about Daniel, maybe his death and also about him and Rob still being in contact.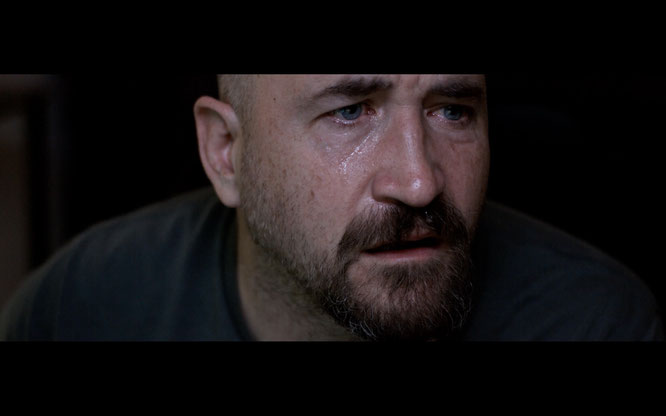 My thoughts
But the film just focuses on this one conversation between a father and his diseased son. We see Rob (Travis Mitchell) struggle with all his emotions. It's a short film about grief and letting go. And wanting to hold on to someone. That is nicely portrayed. I think the short film is original and well made. But I would have loved to see a little bit more depth. There's really not enough time to get to know either Rob or Daniel and get into the story. Though I see them struggling, I'm still an outsider in this story. A bit more background or depth in the characters would have created more emotions for these characters. 
It feels more like a scene out of a movie, than a complete short film now. All in all a nice idea, which might really work when there's something extra added to the story. Besides that, it's well acted and originally written!