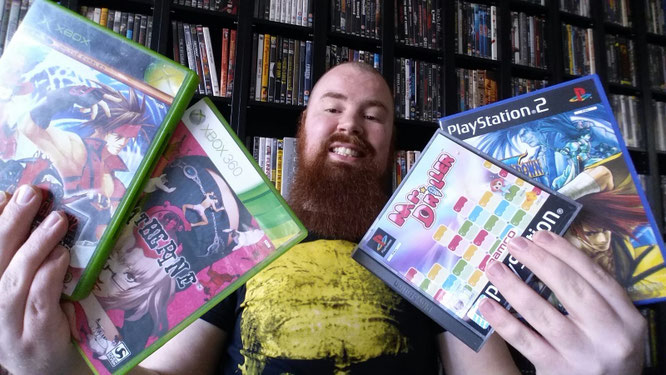 Me and my brother went a retro gaming fair again. And I got another big score this time. These fairs are always so good, but very bad for your bank account haha. Most of these games aren't the usual cheap ones you find at a yard sale or flea market, although I get lucky sometimes. I found some very interesting Playstation 2 titles this time, and some other awesome stuff as well. As you might of guessed there are no DVD finds in this one, only video games. I hope you guys enjoy the video and see you next time.    
Here is a list of all the things I got this time:
Xbox:
- Oddworld Strangers Wrath (pre-order DVD)
- Guilty Gear X2
- Ultimate Spider-Man
- Breakdown
- Knights of the Temple
- Conker Live & Reloaded
Xbox 360:
- Alice Madness Returns
- Fuzion Frenzy 2
- Catherine
Sega Mega Drive:
- Jungle Strike
Playstation 2:
- Fightbox
- Ghost Hunter
- Evil Dead A Fistful of Boomstick
- Evil Dead Regeneration
- X Squad
- Stitch Experiment 626
- The Incredible Hulk
- Mr. Moskeeto
- Robin Hood The Siege 2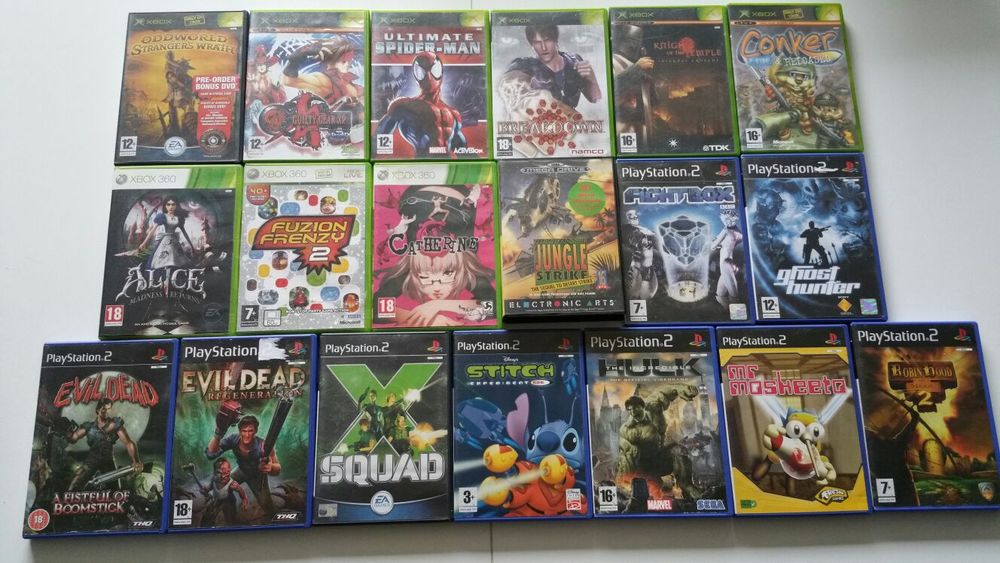 Even more Playstation 2:
- Dragonball Z Budokai 2
- Space Invaders Invasion Day
- Sly 2 Band of Thieves
- WWE Smackdown Shut Your Mouth
- The Legend of Spyro Dawn of the Dragon
- King of Fighters Maximum Impact 2
- King of Fighters 2003
- King of Fighters 2000-2001
- King of Fighters '98 Ultimate Match
- Capcom Fighting Jam
- Samurai Showdown 5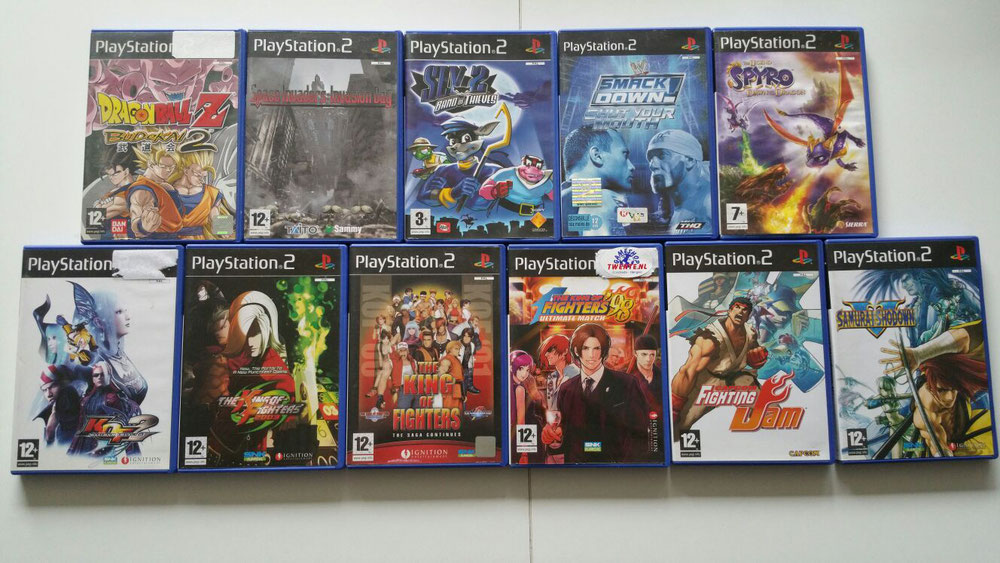 Playstation:
- Resident Evil 2 (NTSC)
- Dead Ball Zone (NTSC)
- Critical Depth (NTSC)
- Strikepoint The Hex Missions
- Darkstalkers The Night Warriors
- Need For Speed
- Supersonic Racers
- Warzone 2100
- N20
- Rugrats Studio Tour
- Dracula The Resurrection
- Mr. Driller
- Evo's Space Adventure
- Street Fighter Alpha Warriors Dreams
- NFL Quarterback Club 97
- O.D.T.