A while ago we were asked to review a few short films. One of them is Here Lies Joe. This 2016 drama short film has a duration of 23 minutes. Here Lies Joe is written and directed by Mark Battle and stars Dean Temple as Joe and Andi Morrow as Z. 
The Story
Here Lies Joe, starts with a support group meeting. It's Joe's first time there. They talk about suicide. Joe is a bit uncomfortable and is observing the group. A young woman in the group, called Z, asks Joe for a ride after the support meeting. Z is a bit mysterious, impulsive & and adventurous. Quite the opposite of Joe. Nonetheless, he's intrigued by Z and there their adventure begins. 
The Characters
I really liked the character of Z from the beginning. She walked in at the support group and you'd already have an idea of her character. Like I mentioned: There's a touch of mystery. But she's also rebellious, impulsive and spontaneous. She's quite different from Joe. And, as far as you can see in the short time of the meeting, quite different from the others in the group as well. It's easy to do the role of Z "too much", but Andi Morrows really accomplishes to portray Z as a wonderful, believable and relatable character.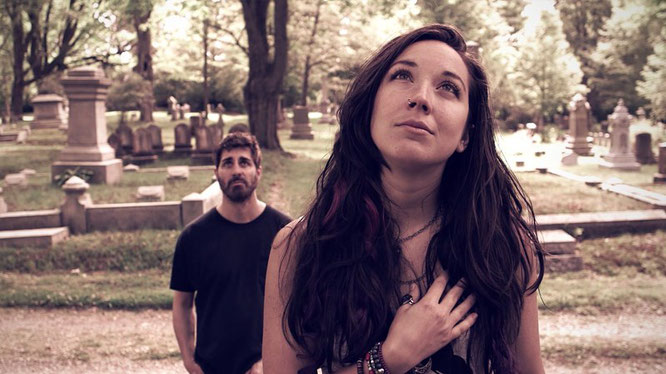 Also Joe is, once you get to know him a bit, a great character. I think Joe's a bit lost and he's not sure who he is or want to be. And with a strong Z next to him, it's interesting to see him develop.  
My opinion
I enjoyed watching this short film. It's a sensitive subject, but the movie is well written. In the short time this movie takes, I feel like really learned something about Joe and Z. When you pay attention to the details, you learn about their story: Their past & their possible future. We see ups and downs. 
I really like the actors in this short film. They're all great and put so emotion into it. Here Lies Joe has a touch of comedy, but is also very serious. It's a bout Joe and Z's deeper feelings, but also about their influence on each other. All in all; An interesting short film definitely worth a watch!