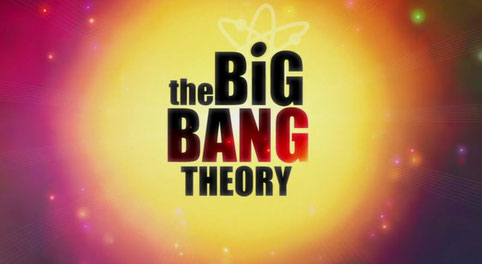 Well hello there. As you may or may not know I am a big fan of  CBS' "The Big Bang Theory". And with the prequel show "Young Sheldon" coming up later this year, I thought it would be fun to talk about the actor behind the adult Sheldon, we all learned to love over the last decade. I am of course talking about Jim Parsons. Although Jim will not play the part of Sheldon in the spin-off (duh it's called "Young Sheldon", so Sheldon will be played by Iain Armitage), he will be involved as executive producer and as a narrator. So let's talk about the guy,who brought us: "Bazinga", "I'm not crazy, my mother had me tested" and "(knock,knock,knock) Penny, (knock,knock,knock) Penny, (knock,knock,knock) Penny". Let's talk about the one and only Jim Parsons!
Early life and career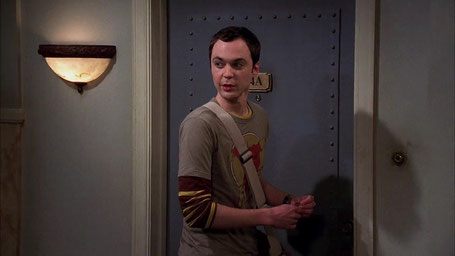 James Joseph Parsons was born in Houston (Texas) on March 24th, 1973. He grew up in Spring, one of the suburbs of Houston as the son of Milton Joseph Parsons Jr. (he owned a plumbing business) and Judy Ann Parsons (a teacher). He has one younger sister, Julie. At a young age Jim already knew he wanted to perform. He began studying the piano, when he was in kindergarten. He later stated that he loves classical music, because he enjoys the melodic complication of it. He thinks of it like a problem and he loves to solve that puzzle. At age six, Jim played the Kola-Kola bird in a school production of "The Elephant's Child" (by Rudyard Kipling) and was determined to be an actor ever since. Eventually he started writing and staging his own productions at home. His work at that time was heavily influenced by sitcoms like: "The Cosby Show", "Three is a Crowd" and "Family Ties". He was also heavily influenced by Johnny Carson. After graduating from Klein Oak High School Jim received a Bachelor's degree from the University of Houston. During years at this University he appeared in 17 plays in three years. Together with Jason Nodler, Jim was one of the founding members of Infernal Bridegroom Productions in 1993 and this Houston-based theatre company produced over 60 plays over their 14 years of excistence. During his time on the University of Houston Jim regularly appeared at the Stages Repertory Theatre, a theatre company known for it's more experimental plays.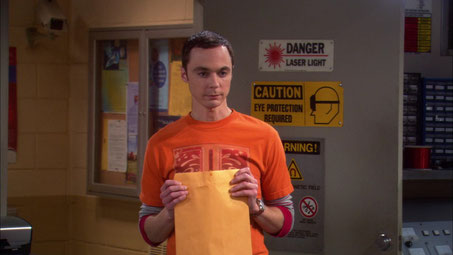 In 1999 Jim continued to study his craft and enrolled in the University of San Diego, where he was one of the seven students that got accepted into a special course in classical theatre. This course was taught in partnership with The Old Globe Theatre, an internationally well-known professional theatre company. He completed his master's degree there in 2001. Program director Rick Seer later recalled that he had some reservations about admitting Jim into the course. He said that he saw that Jim had a very specific personality and that he was incredibly original, but he did not know if this would adapt to classical theatre. After his graduation Jim moved to New York, where he worked in several Off-Broadway productions. He also made several appearances on television and he landed a recurring role in the tv series "Judging Amy". He portrayed Rob Holbrook in seven episodes. Parsons also landed supporting roles in the movies "Garden State" (2004) as Tim and "Height" (2005) as Oliver. Parsons also starred in a very much discussed Quiznos commercial in 2003. What was all the fuzz about? Check out the PG rated and the R rated version.
The Big Bang (Theory)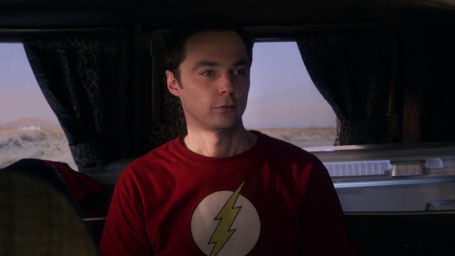 After auditioning for a lot of television shows, that did not get picked up, Parson's "big bang" came in 2006, when he auditioned for the role of Sheldon Cooper in CBS' new sitcom "The Big Bang Theory" (which started airing in 2007). When he read the script for the pilot, Jim immediately felt that this role would fit him, although he did not feel any affinity with the character of Sheldon.He loved the way Sheldon's dialogues were written, with a certain kind of rhythm. Series creator Chuck Lorre later said that Parsons nailed the audition. Apparently he was so outstanding, that Lorre thought it was a fluke and invited him in for a second audition. He also nailed this second audition and the rest is history. Jim was casted as Sheldon Cooper, a brilliant theoretical physicist with a total lack of social skills. Sheldon's best friends are his roommate and experimental physicist Leonard Hofstadter (Johnny Galecki), Aerospace Engineer Howard Wolowitz (Simon Helberg) and astrophycisist Rajesh Koothrapali (Kunal Nayyar). They all work together at Caltech (California Intstitute  of Technology), but they also spend a lot of time together outside of work; eating together, going to the comic book store, gaming and so on. Their lives, however get turned upside down when the beautiful Penny (Kaley Cuoco) moves into the the apartment across the hall from Sheldon and Leonard. Later this month season 11 will air on CBS as the show continues to be very succesfull. Parsons has won a lot of awards for his brilliant portrayal of Sheldon, including: multiple Emmy awards and a Golden Globe award.

More about Jim Parsons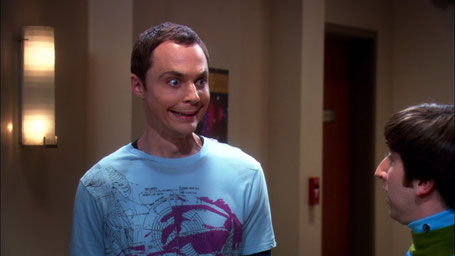 - In May 2017 Jim married his long-term partner art director Todd Spiewak in New York City.
- He is one of the best paid actors on television, making roughly one million dollars an episode.
- He loves working with Mayim Bialik (she plays Sheldon's girlfriend Amy Farrah Fowler). Mayim has a Ph.D. in neuroscience in real life and Parsons once stated: "She is so damn smart, I think she understands the dialogue better than any of us do". Want to know more about Mayim, check out the spotlight article we wrote about her.
- Unlike Sheldon, Jim is a big sportsfan. He likes watching: Tennis, Golf, Football and baseball. He is a big fan of the Houston Rockets (basketball).
- Jim often panics the day before tapings of "The Big Bang Theory"; he is afraid he will forget his lines. In interviews he also mentioned that he has to do research on all the scientific references and sci-fi jokes he makes on the show. Jim has never even seen Star Trek.

- In real life Jim is good friends with Simon Helberg (Howard) and Kaley Cuoco (Penny).
- His favorite character from " The Big Bang Theory" is Penny.
- When he was asked which one of Sheldon's t-shirts he would keep, he answered that he likes one of the black Batman t-shirts and the light blue t-shirt with the test-color bars from TV. He says he really loves that one.
- Jim learned to play the theremin especially for "The Big Bang Theory" ( as did Mayim Bialik with the harp).
- A new sort of bee, discovered in 2012 in Brazil, is named after Sheldon's favorite catchphrase. The bee was named Euglossa Bazinga. They chose this name, because the bee tricked the biologist in thinking it was another sort.
- He is a big fan of the Star Wars movies, but his favorite Scifi movie of all time is: Close Encounters of the Third Kind. He says it creeped him out and comforted him at the same time.
- Sheldon's weird smile (you can see it on the picture) was actually invented by Jim Parsons himself.. In the script he was told to do an unpleasant smile and this was the result.