It is time for another unboxing article. Today we are unboxing the April edition of the Lootcrate. I only just got it a few days ago, so sorry for the late article. This month's theme was "Investigate" and there were some really great items in the Lootcrate! Want to know what was in the box? Check out the video above. Now we are are aware that we all have busy lives and that you are not always in the position to watch a video and some people rather read about things like this. We at Conmose are here to serve everyone's needs, so below the article you can find some written information about the Investigate Lootcrate!
Batman Color Changing Mug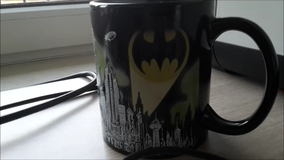 This is one of my two favorite items in this box. When empty the mug shows the Gotham City skyline, but when you pour in a hot liquid the mug changes. As you can see, the Bat signal appears in the sky along with toxic Joker gas. It is made by ZAK! Designs
Stranger Things official shirt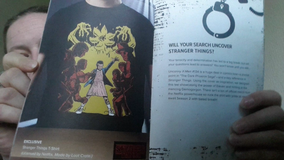 Favorite item number two is this awesome official Stranger Things shirt. There isn't a lot Stranger Things merch out there , so I love this. The shirts is licensed by Netflix and made by Lootcrate.
Marvel Jessica Jones Q-Fig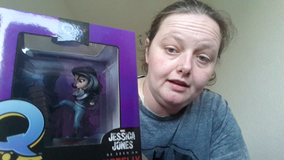 Yet another great figurine in this month's Lootcrate. I haven't had the time to watch Jessica Jones yet, but it is on my watch list. It is made by Quantum Mechanics and it is very realistic, from every angle. You can see it is Jessica kicking down a wall.
The X Files Pencil Set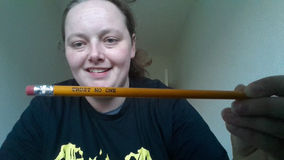 I love the X Files, so I am very happy with these exclusive pencils. Each of them has a famous X Files quote, printed on it. There are four of them and of course one of them is "The truth is out there". The pencils are made by  A Crowded Coop.
LootPin: Tape Recorder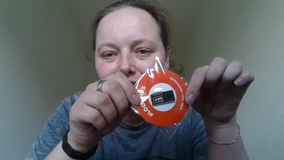 This month's LootPin is a mini tape recorder. The pin unlocks some online comics from The X Files and Metropolis. It is not my favorite pin so far, but it's ok. 
The Box
This month's crate turns into a crime scene kit. The kit contain some crucial hints for The Secret Order of The Keys. For me this month's crate was too late, to participate in the order of the keys.