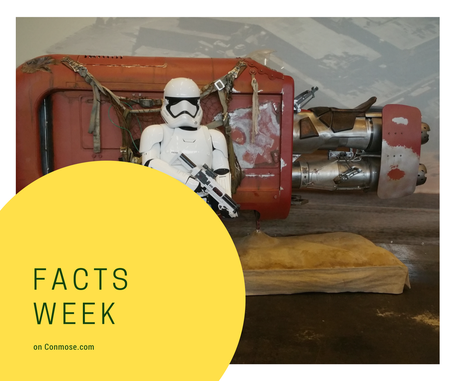 As you all might know, it's FACTS convention week on Conmose! 
And there's a special reason why we're writing an 'In the Spotlight' about Ben McKenzie.. He will be at FACTS convention!!! So Liv and I will definitely meet him. We already bought a photo op for a photo with him and his fiancee Morena Baccarin! We can't wait! And of course we'll tell you all about it in our articles. 
Let's start with Ben! Ben is an American actor. He's best known for his roles in the O.C., Southland and Gotham. I haven't watched the O.C. (If you have seen it, tell us all about his role in the comments please :)). But  I have watched Southland and Gotham. So I can tell you all about that! 
Ben was born in Austin, Texas. He is engaged with his Gotham co-star Morena Baccarin. Together they have a daughter: Frances. She was born in 2016. 
Southland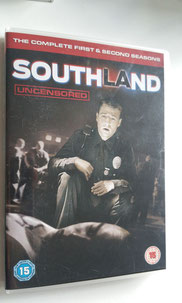 Soutland follows the work of the Los Angeles Police Department. I originally started to watch this series because we were going to meet Michael Cudlitz. He plays the role of officer John Cooper in Southland. A entirely different role than his role as Abraham in the Walking Dead. 
Southland is also where I got to know Ben McKenzie. He plays the role of  officer Ben Sherman. Ben Sherman is a quite young officer. I loved his character in Southland. He's ambitious, smart and hopes to change the world. It was an amazing role. And I could never stop watching the series. 
I was hooked after just watching one episode. I truly love the whole cast, they're amazing! The storyline always stays interesting and kept on surprising me. I always felt like watching another episode. A lot is happening in the series. Ofcourse there are crimes to solve, but you see a lot of the detectives and officers as well. You get to know them, see what they're struggling with. That makes it great to watch! 
Gotham
Most recently I've seen McKenzie, together with his Fiancee, in Gotham. I totally love Gotham as well. Gotham is about the years before Batman's arrival. You get to see a younger version of James Gordon and Bruce Wayne. Ben is great! He plays James Gordon in Gotham.
Morena plays the role of Leslie Thompson. And they're a great couple. It's so much fun to watch them and I can't wait to meet both of them! 
Even though I've ever watched Batman, I'm familiar with the Joker, the Riddler, Harley Quinn and the others. It's a lot of fun to discover these characters in the series. Besides that, it's a really well written police series. I think they did excellent casting on James Gordon and Penguin. The acting is really great to watch. I also like the plot twists and the pace of the story.
So....
Soo..... Tell us! Do you know Ben McKenzie? In which roles have you seen him? 
I know he also played in Goodbye World, Decoding Annie Parker, Johnnie Got His Gun and 88 Minutes. 
Also let us know in the comments: Would you have a question for Ben? If we are able to attend his Q&A, maybe we can ask him!