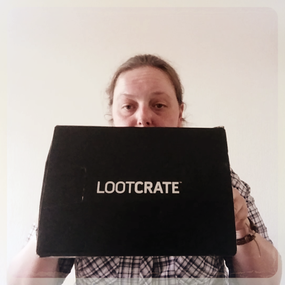 It's time for another Unboxing! Since July, last year, we have been umboxing the BamBox and we loved doing that. Last January, however, we received our last BamBox and we decided it was time for a new subscription box. I started searching for an alternative and soon I stumbled upon Lootcrate. Lootcrate Inc. was founded in 2012 and in the last 5 years it grew out to be a worldwide leader in fan subscription boxes. There are several different crates to choose from. I chose the normal Lootcrate, but you can also choose Lootcrate DX, LootAnime, LootGaming, LootPets and LootWear. There are also partner crates and limited edition crates you can choose. Interested check out the Lootcrate website for more information. Well let's talk about my first Lootcrate. You may think isn't it a bit late to talk about the February Edition and you are right, but there was some delay in the delivering of my crate, so I only just received it.
Batman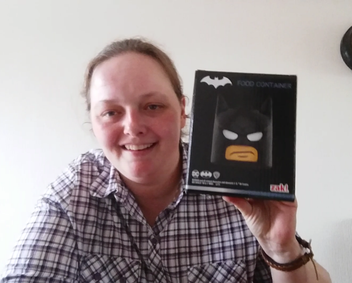 The first item I saw when I opened the Lootcrate, made me very happy! I love DC and Batman is my favorite superhero, so it was great to find a Batman item in my first Lootcrate. It's an exclusive Lootcrate Lego Batman Food container by ZAK! Designs and you can use it to keep your food warm or cold. I like it a lot!
Power Rangers Shirt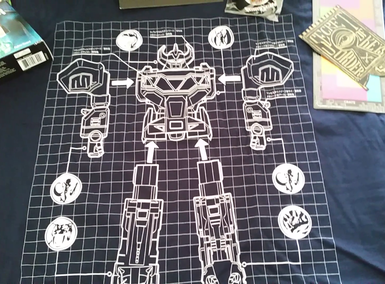 There also was a t-shirt in the Lootcrate and it's a Power Rangers shirt. I never really watched the series and when I saw saw the shirt I first thought it was a Transformers shirt. As you can see it's some kind of a blue print.
Lego - DC Comics Cyber Guard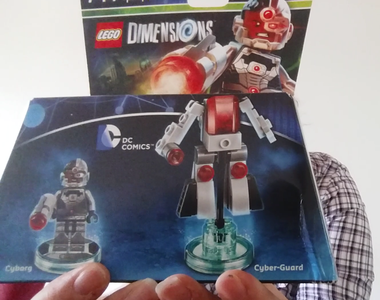 Yes a Lego item! Well I guess when the theme is " Build", there must be some Lego! It's from Lego Dimensions and I got the DC Comics Cyber-Guard/Cyborg. I have an older brother and I when we were growing up we played with Lego a lot, so this item put a smile on my face.
Tetris Magnets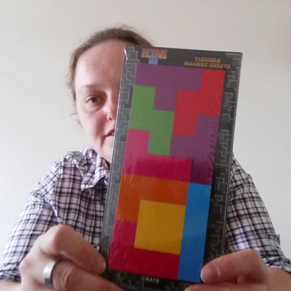 Dadum-dadadum-dadadum-dadadum dadadum...
dumdumdumdumdumdumdum. As soon as I saw this one, the Tetris song got stuck in my head and it took a while to get it out. How cool is this item? Tetris magnets!
Lootpin: Power Rangers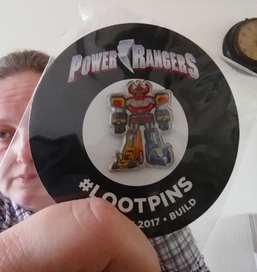 The nest item was another Power Rangers item, being an exclusive Lootpin. It's Megazord! The pin also unlocks a Bonusloot and this time you could download three Power Rangers comic books for free on Amazon's Comixology app.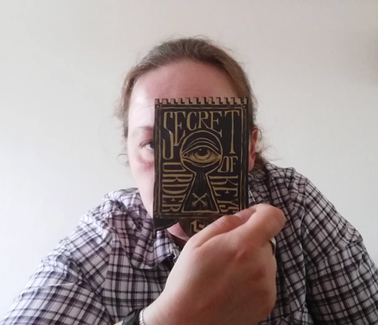 There also was a "Secret Order of the Keys"card. Apparently you can open some special content on the website by logging in and solving some puzzles. Unfortunately I was too late to solve it, because my Lootcrate arrived so late.
Well, I liked my first Lootcrate and I can't wait for the March Crate. The theme is Primal. I hope I will get it a bit faster this time, so I can unbox it soon and show you what is in it!