Next up in our Conmose Christmas Week: Family&Children's Christmas Movies.  I can think of a lot of fun things to do with your kids during your Christmas Break. Go for a long walk (in the snow), bake cookies together, go to the zoo and so on. One of the best ways to spend quality time with your family is cuddling upon the couch and watch Christmas movies. There are a lot of great Family movies to choose from and of course we can't list them all, but what we can do is tell you about some of our favorites. 
Home Alone (1990)
Of course we are going to start with this one. For me watching Home Alone is a must this time of year. Home Alone revolves around the McCallister Family and especially their 8 year old son Kevin (Macaulay Culkin). The movie starts in the McCallister house and its one big chaos. The whole McAllister family is together and they are preparing for a Christmas vacation in Paris. When Kevin gets in a fight with his immensely irritating older brother Buzz, he gets send to a room on the third floor of the house. Kevin is very disappointed in his family and in a spur of the moment he wishes his family would disappear.  When the whole family is in bed, there is a short power outage. This causes the alarm clock to reset and results in the family oversleeping. In the chaos that follows they forget to wake up Kevin and leave for the airport without him. It isn't until after they're airborne, that they realize they forgot Kevin (!) Meanwhile two burglars, Harry (Joe Pesci) and Marv (Daniel Stern), are circling the neighborhood to pick a house to rob. When they find out that the 8 year old Kevin is home alone, they decide break into the McCallister house.  They believe it's a sure thing, because what's an 8 year old boy against two hardened criminals, right? Wrong!
I love this movie (and its sequel Home Alone 2) and in my opinion the absolute stars of the movie are Joe Pesci and Howard Stern (as Harry and Marv). 
Home Alone 2: Lost in New York (1992)
They did it again! One year after Kevin's adventures while home alone, the McCallister Family is planning a family trip to Florida. After getting in yet another fight with Buzz, Kevin gets sent to the attic again. Just like last year there's a problem with the alarm clock, causing the family to be late for the airport … again! But this time Kevin is alert and the complete family leaves for the airport. When they arrive at the airport, Kevin asks his dad to give him his Walkman/voice recorder. His father tells him that they don't have time for that, because they have to catch the flight. When Kevin keeps nagging for it, his father gives him the bag (with all the money and credit cards) to look for it for himself. As they are running through the airport, Kevin gets separated from his family while searching the bag. This causes him to follow a stranger, who looks like his dad, into the wrong airplane. When Kevin gets out of the plane and sees the skyline of New York, he realizes that something went very wrong. But Kevin does have all of his dad's money and he decides to make the most of it. Meanwhile in another part of the city, Harry and Marv get out of the back of a truck. They've escaped prison and have a plan. They want to rob a toy store (Duncan's Chest) on Christmas Eve.  Kevin uses his father's credit card to check in at the very fancy Plaza Hotel and gets around the city with a limousine. He ends up at Duncan's Toy Chest and not long after this he bumps into Harry and Marv. He finds out about their plans and makes up a plan of his own to stop them once again.
Besides the return of the wonderful Pesci&Stern, I also loved Tim Curry, Dana Ivey and Rob Schneider as the somewhat dumb staff of the hotel Kevin stays in.
Mickey's A Christmas Carol (1983)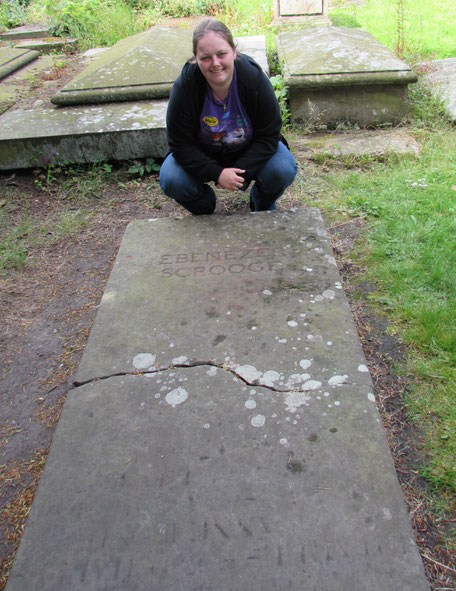 This 1983 animated short film, tells the story of Charles Dickens' A Christmas Carol.  For those of you who aren't familiar with this story, here's a short summary. A Christmas Carol revolves around Ebenezer Scrooge, a cold hearted owner of a money lending business.  He treats his employees very bad and when his loyal employee Bob Chratchit asks him for a day off during Christmas (to be with his family), Scrooge refuses. He hates Christmas and everything that has to do with it and thinks it's all humbug. He refuses to donate money for the poor and thinks they are better off dead. When he prepares to go to bed on Christmas Eve he gets visits from three ghosts.  These three ghosts are the three spirits of Christmas (Christmas Past, Christmas Present and Christmas Future) and they take him on a journey through time to help him see the true spirit of Christmas.
Back to the 1983 version of Disney. In this version we see Scrooge McDuck as Scrooged (who else?) and Mickey as Bob. When my brother and I were both still living with our parents we always used to watch this movie on Christmas Eve (followed by "It's a Wonderful Life).
"A Christmas Carol" has been the basic story for a lot of Christmas movies through the years. One of these is the 1984 version of the story with George C. Scott in the role of Scrooge. The prop used as Scrooge's grave headstone in this movie can be visited in the graveyard of St Chad's church in Shrewsbury (UK) (although the Town Crier believes it is an actual headstone from that period and the film crew erased the old inscription and replaced it by Ebenezer Scrooge). Whether or not this is true, this summer I visited Shrewsbury and of course I went to the graveyard to search for the headstone. That was not as easy as it sounds, but eventually I found it, as you can see on the picture.
A Muppets Christmas Carol (1992)
The Muppets! We all love them don't we? Well their version of Charles Dickens' "A Christmas Carol" is absolutely fabulous. We see a great Michael Caine in the role of Scrooge and Kermit as Chratchit. There's not much more to tell, just watch it! 
The Polar Express (2004)
The Polar Express is a 2004 animated (3D) movie, directed by Robert Zemeckis. And when we say Robert Zemeckis, you say…? That's right Tom Hanks. I don't know why, but for me these two names are connected (although they worked together on only three movies). Tom Hanks plays 6 different roles in this. It was the first all-digital capture film and gained a place in the Guinness World Records Book with this.
The movie revolves around a boy who has his doubts about the existence of Santa Claus. On Christmas Eve he stumbles upon a train leaving for the North Pole. The Conductor (one of the roles played by Tom Hanks) invites him aboard. This is the start of a journey that will change the boy's life and believes forever.
The Sound of Music (1965)
Although this is not really a Christmas movie, "The Sound of Music" gives a lot of people a real Christmassy feeling, including us. The story revolves around a young rebellious nun to be called Maria. She is young, enthusiastic, loves music and is very free spirited. This leads the other nuns led by the Mother Abbes to believe that Maria should take some time out of the abbey to find out what she really wants. She sends Maria to the Von Trapp family.  This family consists of a retired naval officer Georg von Trapp and his seven children. Their mother died and Captain von Trapp raises the children alone. He uses a military regime to do this. When Maria just arrives she notices that the children are very rebellious and have chased of a lot of other governesses. At first the children are doubtful about Maria and they misbehave at every chance they get. But as Maria keeps on responding in a very kind way, the children grow to love and respect her. Maria brings music back to the von Trapp house and the children love it. However that cannot be said about their strict father.
Earlier this month Carola and I wrote about our love for this movie and although it's not about Christmas, "The Sound of Music" gives us the Christmas feeling.
Of Course there are a lot more Family Christmas movies. One of them is "The Grinch" (2000), starring Jim Carrey, based on the book by Dr. Seuss. Other examples are: "The Santa Claus" (1994, Starring Tim Allen) and "Miracle on 34th Street" (1947,1994) . Just browse Netflix for Christmas movies and you'll find there is a lot to choose from. Tonight I'm going to watch "Elf" (2013), starring the great comedian Will Ferrell. What is your favorite Family (Christmas) Movie and what are you watching these days?