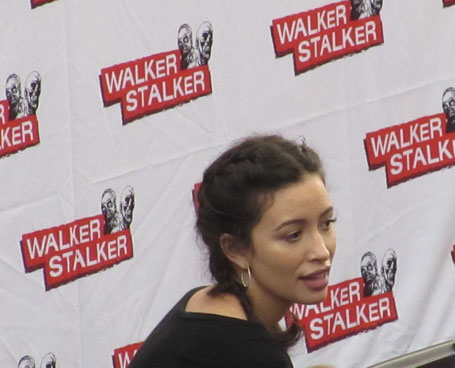 Let's talk about the mid season finale of The Walking Dead season 7. Warning: This article will contain SPOILERS because we're discussing the episode. If you haven't seen it and don't want to read any spoilers, stop now!
Liv and I vlogged about the mid season finale yesterday. You can see our vlog & how we discussed the episode at the bottom of the post.
What did you think of this episode? They followed more groups of people en quite some events happened. It was definitely Rosita's episode! Wow, I've never seen her like that. I always considered her to be a bit in the shadow of Abraham and Eugene and a character that could be killed of easily when they'd need a kill. But now that's changing. This mid season finale actually made me change my mind. She's no longer the girl that came together with Abraham and Eugene or the one that loved Abraham. She rocks! I held my breath when she fired her gun at Negan. Wow! Finally someone who dared to something. I was afraid the episode would end then and there. But we saw how Lucille took the bullet and how Negan responded.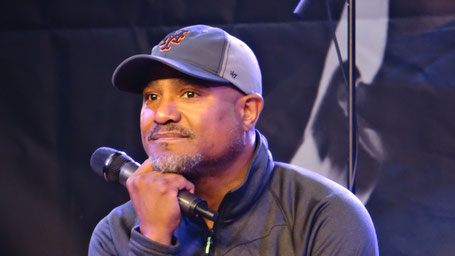 Even though she did shoot at Negan, I loved the conversation Rosita had with Father Gabriel. I love how Seth Gilliam is portraying Father Gabriel. I really like the change in the character and how he is behaving right now. I'm a big fan of Set's other work as well (In Oz and the Wire). Have you read our article about meeting him at Dutch Comic Con? 
And then Eugene was taken away because Rosita tried to shoot Negan.. How will that end? What do you all think? And: then Olivia was killed. (I'm calling her Fiona in our vlog by the way hahahaha). And I'd expected that to happen. When they were zooming in on her personality the last few episodes my first thouht was: They're giving her more screentime to kill her off soon. And that turned to be out the case.  I didn't really mind.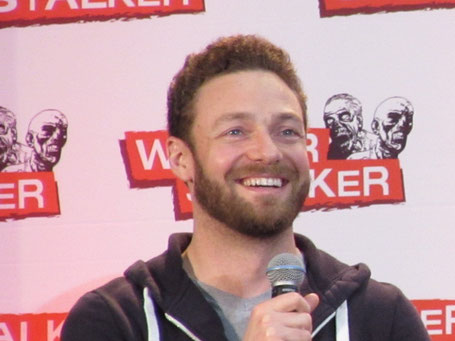 And Aaron took quite the beating! Poor Aaron. I hope he recovers soon. And so much else happened in this episode.. Check our log for all our thoughts about Daryl/Rick reuniting, Carol/Morgan, Carl and Spencer..