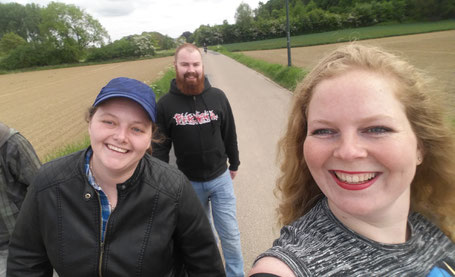 Hi everyone! We (Sigmund, Liv and Carola) started Conmose in February this year. And we loved it! I must say: I had never expected that this first year would go so well! We are amazed by all the support we got and we enjoy reading your comments, suggestions, tweets and e-mails! We are very busy working on our goals and plans for 2017. We will keep on going. But of course we want it to bigger and better ;). By the end of the year we'll write some posts looking back on 2016 and the things we loved the most. There are so many incredible memories! It's been a year to never forget.
But since we're always looking forward as well I'm writing this post first. We value your input and we love chatting with all of you. That's why I'm making this post. This one is for you! 
Next year we'll definitely do vlogs and movie reviews again. And of course visit comic cons and write about it. We had a lot of fun doing the challenges and we will proceed with those as well. 
And now it's up to you! If you have a question for one of us, let us know in the comments (it can be anything). We'll make a post to answer the questions :).
But also: Is you have a vlog challenge for us: Let us know. Or do you want us to review a specific movie or series? Anything else you'd like to see? Just tell us. 
Maybe we'll pick your comment and do it! Let's make 2017 unforgettable as well!