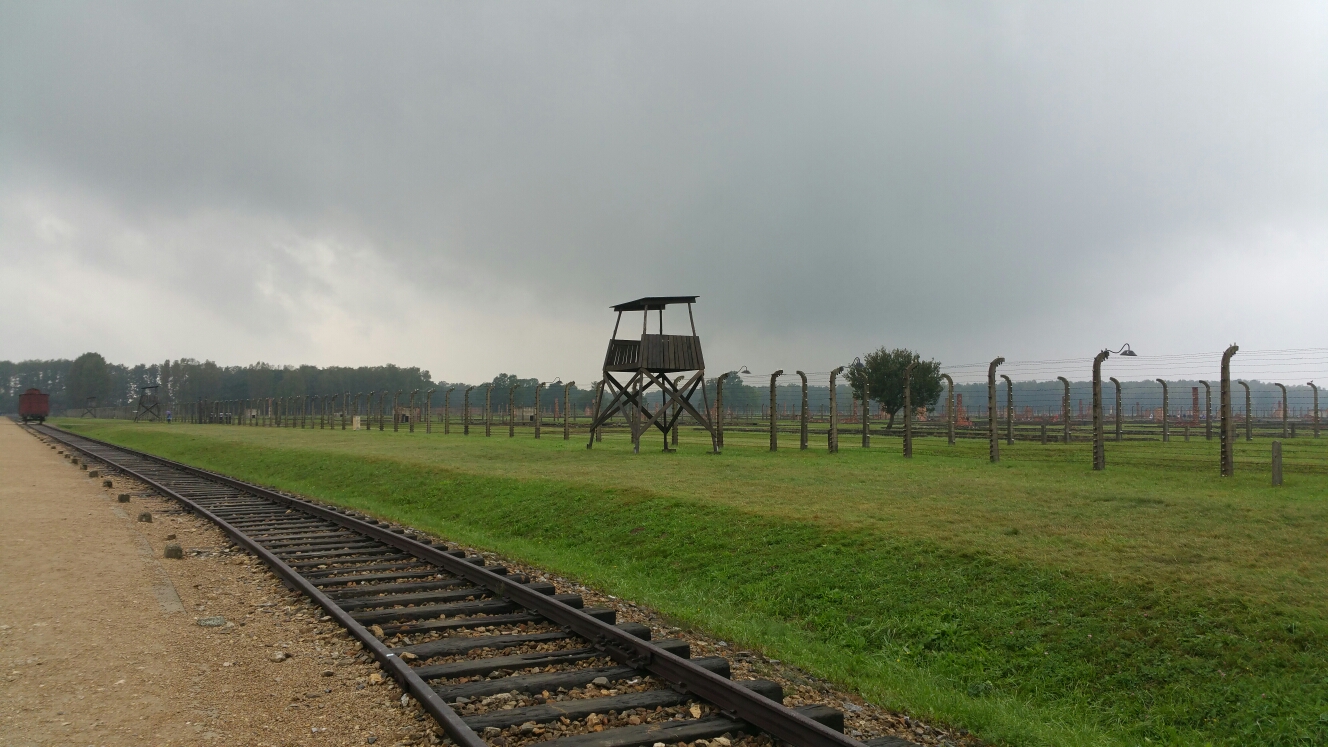 As you might know, Sig and I went on holiday to Krakow in September. We knew we wanted to visit Auschwitz during our holiday. The Auschwitz concentration camp was a network of concentration and extermination camps built by Nazi Germany during the Second World War.  About one week before our holiday, Netflix suggested a documentary to me. It was the documentary Auschwitz: The Nazis and the Final Solution. Since we had already plans to visit Auschwitz, we decided to watch the documentary in advance. And I'm glad we did.   
The documentary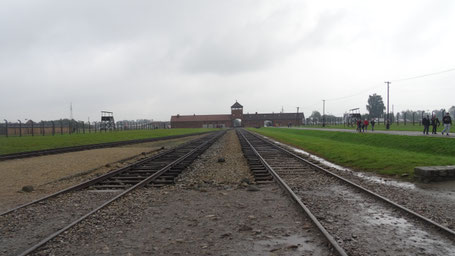 We saw the entire documentary via Netflix. It focuses on Auschwitz and everything that happened there. They show interviews with people who were there: both people who were held in Auschwitz and former members of the SS. The documentary also shows rare films from archives, computer-generated reconstructions and re-enactments of events. 
I thought it was  very good documentary. The total duration is 4 hours and 45 minutes. There are 5 episodes. it was a very impressive documentary. 1,1 million people died in Auschwitz. They show how Auschwitz looked, the evolution of Auschwitz and the mentality of the perpetrators. It's based on documents and plans that were only discovered since the opening of archives in Eastern Europe. The documentary made a big impression on me. I really advice everyone to watch it. I thought it was shocking to see the interviews with former members of the SS. The documentary also gives an unique view on how Auschwitz looked. Especially if you're not able to really visit, this documentary will give you s much information. 
Visiting Auschwitz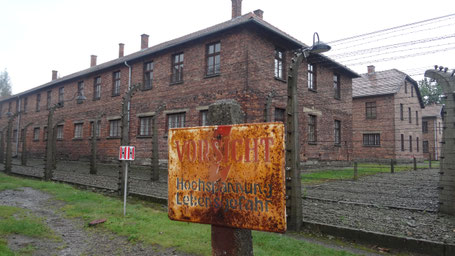 When we arrived at Auschwitz, the driver from the our car gave us instructions and handed out umbrella's . It was a rainy and cloudy day. And me being me, I just stood there in a t-shirt (without a coat or anything). I was glad to be handed an umbrella. We also bought a poncho. It took some time to enter Auschwitz. everything was checked: All the things you wanted to take with you etc. Because of that, our group was a bit late and the guide had already started. We were with a large group (>30) and we would all get a device with headphones to listen to the guide. We rushed to the group. We started at Auschwitz I. Later that day, we would also see Auschwitz Birkenau. There were A LOT of groups at Auschwitz. It felt a bit strange. All these large groups of about 30 people, with a headphones on following the guide. For me the headphones created some distance. We would enter some building and get an explanation from the guide. But you would hear everything via the earphones. There were constantly groups before and after us. Everything happened in a quick pace. I was really really glad that Sig and I had already watched the documentary. I already recognized some buildings and knew some background stories, thanks to the documentary. That made it easier to follow the quick pace. Not all information was new to us.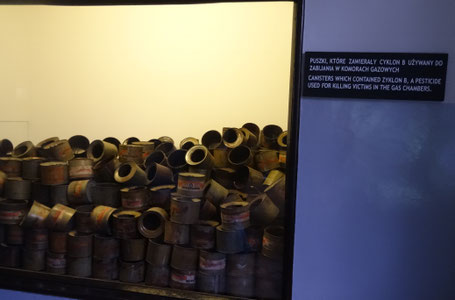 The visit to Auschwitz and Birkenau was very impressive. There was so much information, big parts that are still intact. our guide told us a lot about World War II. She told what Auschwitz looked like and how people were treated. It was a pity that the pace was very quick. Sometimes there was just not enough time to feel all the emotion in a place with so much history. At certain moments I wished I could just stand still for a moment and think about what happened. But in the guided tours, there was no time for that. The next group was already waiting to enter the room. 
Even though, it's very confronting to walk around there and realize all the things that happened. There quite some things that made a huge impression on me: Seeing the canisters which contained the pesticide for killing victims in the gas chambers. In one of the museum building there was also a display of human hair that was shaved of from the heads of the Jews. In Birkenau, we entered one of the barracks. It was terrible idea to realize how people had to live there. 
Watching the documentary on Netflix
For everyone who is interesting in the Second World War and the concentration camp I'd recommend watching the documentary Auschwitz: The Nazis and the Final Solution on Netflix. Not only does it give you insight in how the concentration camps looked, but it also provides you with a lot of information and unique interviews. Also, if you're visiting Auschwitz, I'd definitely watch this before going. You'll need the background to take your time and let everything in that you're experiencing there. (And you can also visit Auschwitz on your own. It's not obligated to visit it with a guide).