Here we go let's point our spotlight on not one, but two legends of movie history. They started in the era of short silent movies and together with classical American Cinema they made the step to short sound, movies and eventually to full length feature films. I am talking about the most iconic comedy duo ever: Laurel&Hardy. To me Stan&Laurel are true legends and I think they left a big mark on movie history. I grew up with Laurel&Hardy movies and I can remember numerous family nights watching their movies and laughing our asses of. I think it's time to have a talk about the wonderful Stan Laurel and Oliver Hardy. First of all I will introduce the two separately and then we will talk about their time together as a duo. 
Stan Laurel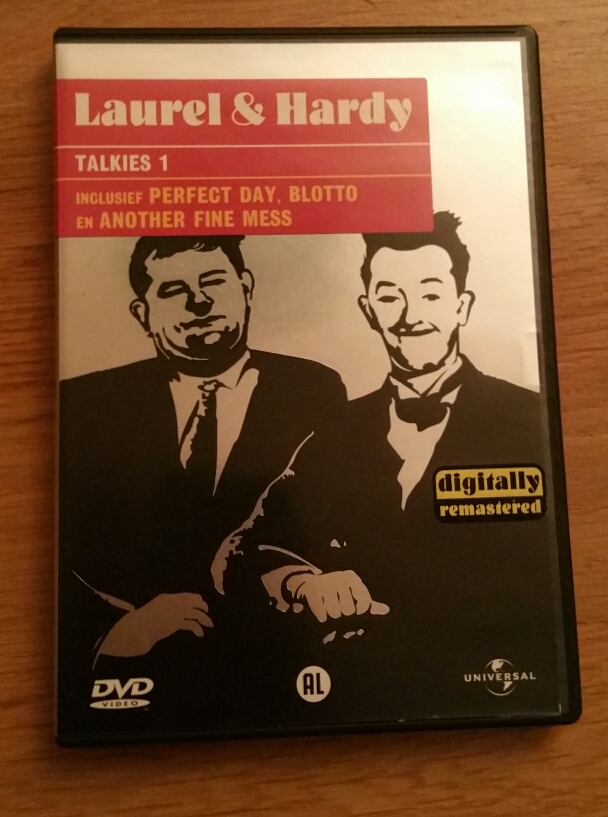 Arthur Stanley Jefferson was born in Ulverston, England on the 16th of June 1890. He was born into a theatrical family. Both of his parents were active in the theatre world. His father (Arthur Jefferson) was an actor, director, producer and theatre manager and his mother (Margaret Metcalfe) was actress too. Stanley was a quite sickly child and while his parents were on tour he stayed at home a lot. Because of this he was raised by his grandmother (Sarah Metcalfe) for a big part of his early life.
Young Stanley was obsessed with everything, that had to do with show business. This is not very strange, because he was born into a theatrical family. At the age of seven Stan made his stage debut: he played a newsboy in "Lights of London" (one of his father's plays. At the age of 9 Stan persuaded his father to help him convert the attic in their house into a replica of a small theatre. Stan had this theatre for a year and he produced some plays, costarring kids from the neighborhood. In one of these plays Stan and one of the kids enacted a fight scene. During this scene the kid kicked over an oil lamp and the curtains caught fire. This meant the end of Stan's theatre.
When Stan was 15 years old (1905) the Jefferson Family moved to Glasgow. Stan completed his education and he got a job in The Metropole Theatre, where his father was manager. Stan was a big admirer of the Music Hall performers (Music Hall is the British opponent from the American Vaudeville). At the age of 16 Stan gave his first professional performance at the stage of the Panoptican Music Hall. His father was very impressed by his performance and he got Stan a place in a travelling theatre company. In the years following Stan toured the country with a great number of shows and even a solo act. Stan was very interested (and skilled) in pantomime and in 1910 he attended a show produced by Fred Karno and joined his Vaudeville Company of young actors. One of the stars in this company was a young Charlie Chaplin. In 1910 they travelled to the USA and Stan and Charlie became friends. Stan served as Charlie's understudy and they were roommates during their American Tour. At a certain moment Chaplin became a hindrance for Stan and he travelled back to England. After some disappointing projects Stan returned to Karno's group in 1913 (and he did not set foot on British ground again until 1927). After Chaplin left at December 29th 1913, the Karno group broke up in spring 1914. After this Stan worked alongside a lot of actors and performers. Amongst them was Oliver Hardy in a silent film short (The Lucky Dog, 1921). He also met Mae Dahlberg and she suggested him changing his name because his name was unlucky (it had 13 letters). So Stan changed his name from Jefferson to Laurel and together with Dahlberg he starred in some movies. In 1924 Laurel had given up his stage work completely and he signed a contract with Joe Rock for 12 comedies.
After these movies Laurel signed at Hal Roach Studios and he began with directing films. When one of the all-star actors from Hal Roach was injured, they asked Laurel to return to acting in 1927. Laurel and Hardy began to play on screen together and the rest is history…
Oliver Hardy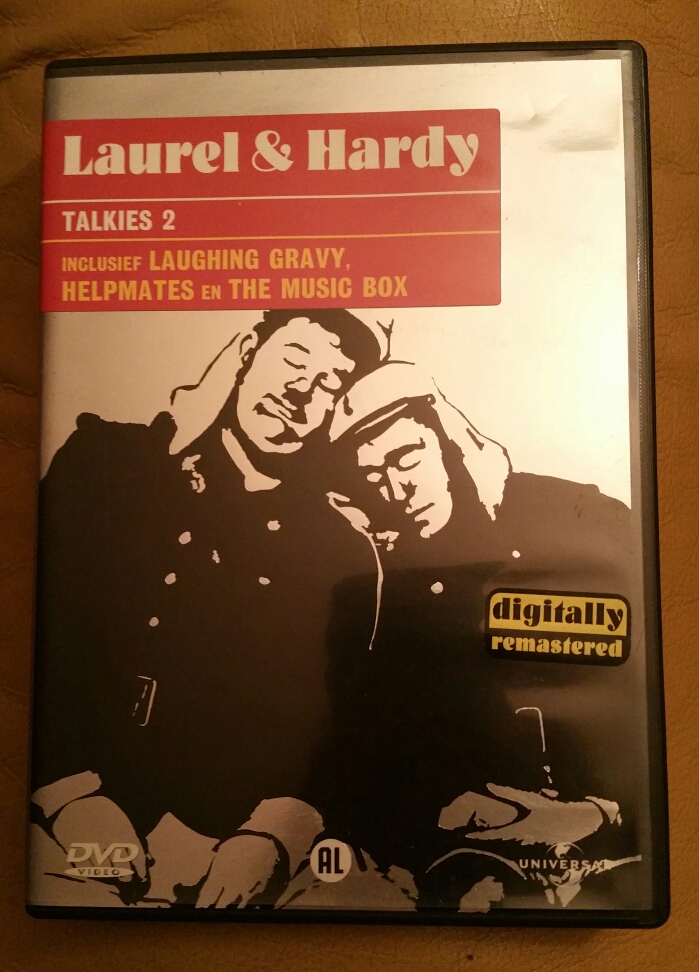 Oliver Norvell "Babe" Hardy was born Harlem (however this is not entirely certain), in the southern State of Georgia, America on January 18th 1892. His father was a veteran of the Confederate troops in the Civil War and had been wounded during battle. After this he helped his father running the family's cotton plantation, before becoming Tax Collector for the Columbia County. He married Emily Norvell in 1890.
In 1892 Oliver was born as the youngest of 5 children and only 10 months after his birth, his father died. His mother Emily had to take care of five children alone and she did this by managing a series of boarding houses (very similar to a B&B). Oliver could be a difficult child and this resulted in him being sent to Georgia Military College. Hardy had little interest in school work, but developed an interest in singing and performing at a young age. He performed at local theaters and events in college. On time he ran away from boarding school to sing with a theatrical group he joined. His mother saw her son was talented and sent him to Atlanta to study music and take singing lessons.
By the time he was 18 years old Oliver returned home and began working behind the scenes in a vaudeville house and a movie theatre. His work in the movie theatre introduced Oliver to the new medium called movies and most likely inspired him even more to get into show business. At some point in 1912 Oliver left the movie theatre and became a singer in Atlanta and Jacksonville. In 1913 he got married to pianist Madelyn Saloshin, this was the first of three marriages. He also began working in the film industry of Jacksonville (Florida). At this time the film industry in America was flourishing and Oliver joined the Lubin Company. He made a lot of short movies and travelled to New York on multiple occasions, to work on films. At this point Oliver called himself Babe Hardy. (Babe was a nickname given to Oliver by his barber) "Outwitting Dad" is seen as the first movie he starred in, but unfortunately it is lost (like a lot of films from this time). In 1917 Hardy decided to pursue a career in Hollywood and he moved to California. He kept on working hard and making movies. He worked alongside the Charlie Chaplin imitator Billy West
In 1919 Oliver and his wife separated and the divorce was finalized on November 17th 1921. Seven days later (on November 24th) Oliver married actress Myrtle Reeves (This marriage ended in February, 1940 and in March of this year Oliver got married for a third time. I guess three times really is a charm, because this marriage to Virginia Lucille Jones lasted until Hardy's death in 1953).In 1921 he starred in a movie called "The Lucky Dog". This was the first time Laurel and Hardy played together on screen. It wasn't for years later that they became a duo.
In 1924 Oliver started working at Hal Roach studio. In 1926 he was set to work on a movie called "Get 'em young", when he ended up in a hospital, following an unlucky accident. At this time Laurel was also working at Hal Roach (as a producer and gag man). The studio needed a substitution for Hardy and they asked Stan to take over the role. After this Laurel decided to keep on acting and by 1927 the men in charge of Hal Roach studios noticed the chemistry between the two. They began coupling them in some movies and this led to the birth of the best comedic duo of all time….
Laurel & Hardy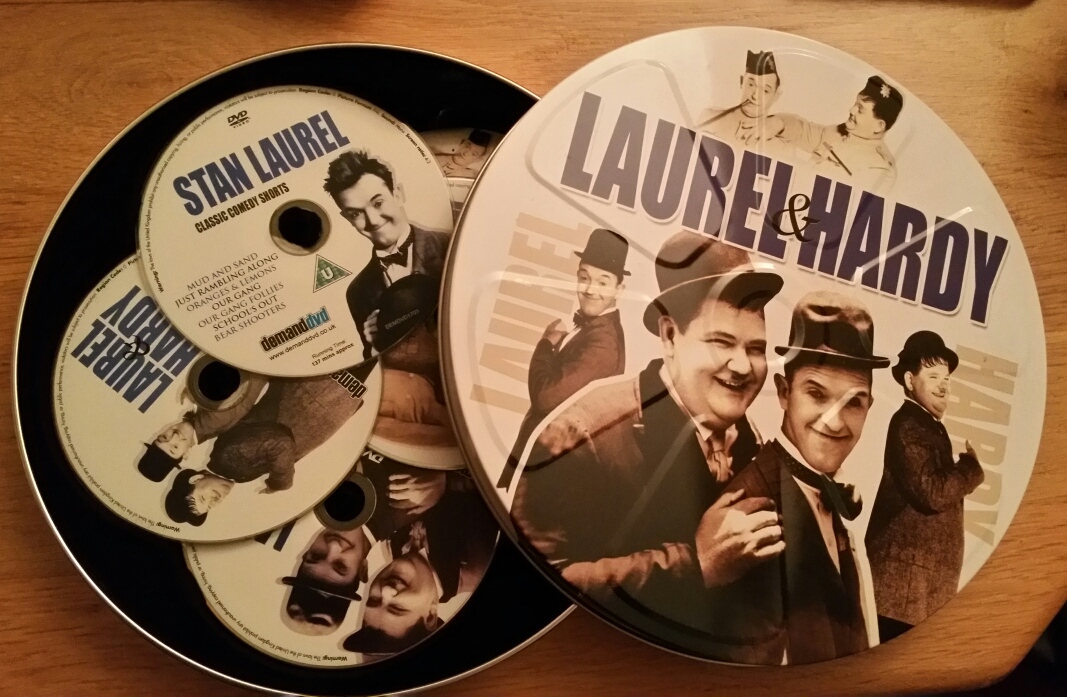 In the fall 1927 the sound movies (talkies) made their entrance in Hollywood (before this time movies were silent). A lot of actors left the business because they could not adept to this new kind of movie making. This wasn't the case with Stan&Ollie; they made a very smooth transition. Their way of acting was perfect for the new sound movies and the addition of sound made it possible to add some funny dialogues to their movies.
Laurel and Hardy officially became a team in 1927 and they made their last movie together in 1950 (Atoll K). Over the years they teamed up in 107 movies. I'm not going to talk about all that happened in these years. I'd rather talk about why I think Stan&Ollie are legendary.
In my opinion you can't find a duo with more on screen chemistry than Laurel & Hardy. Stanley mostly played a somewhat stupid softie and Hardy played a pompous know-it-all (they are both equally dumb, the only difference is that Ollie thinks he isn't). And together they got in a lot of fine messes. One of my favorite talkies is "Blotto" (1930). In this masterpiece of American Cinema Stan and Laurel want to go drinking in a nightclub. The only problem is that they have to keep this a secret for their wives. Because they don't have a lot of money, they have a plan to sneak a bottle of whiskey into the nightclub. Stanley's wife of course finds out about their plan and she replaces the whiskey with spicy cold tea. When the boys arrive at the nightclub they secretly refill their glasses with their own whiskey and they get hammered, at least they think they do. Every time I watch this one I am laughing my ass of (and I watched it a lot of times). For me "Blotto" is one of the best examples of the sheer geniality of Laurel&Hardy.
Of course there are a lot of other great examples, but I would like to highlight another one: "The Music Box" (1932). They won an Academy Award for Best Short Film with this one. In "The Music Box", Stan and Ollie play two clumsy movers. They have to deliver a piano in a house on a mountain. The house can only be reached by going up a large flight of steps. This proves to be more difficult than it looks. Just watch it!
I am a big fan of Laurel and Hardy and especially of their early work, known as the talkies (1929-1931). I own a lot of their work on DVD and I can keep watching them, without getting bored.
Like I said Stan&Laurel made their last movie together in 1950 and there were plans for a TV show, but this didn't happen because of the declining health of the aging comedians. In 1957 after several strokes, Oliver Hardy died August 7th in 1957 (at the age of 65). Common thought is that Oliver Hardy died from the effects of his obesity. The opposite is true. Hardy lost a lot of weight in a short time and became dangerously underweight. This is thought to have brought his final illness and death
After the death of his best friend Stan Laurel retired. He was broken by the loss of his friend and fell into a depression. He swore never to appear on screen again and he kept his promise. He turned down a lot of offers in the last years of his life. Stan Laurel died of a heart attack at the age of 75 (on February 23rd, 1965).
Fun Facts
To end on a high note her are some fun facts:
- Homer Simpson's famous catchphrase "D'Oh" was supposedly based on the desperate "D'Oooooh" from Scottish actor James Finlayson (he first appeared in and used this phrase in "Men o' War", 1929)
- In "Blotto" we see Stan Laurel flap his ears very fast. This technique behind this was very simple; they taped two strings to the back of Laurel's ears and someone pulled these strings, while filming at low speed.
- The Laurel&Hardy theme is officially called "The Cuckoo Song" or "The dance of the Cuckoo's". Roach's musical director Hatley originally composed it for the on-the-hour chime of the Roach Studio radio station. When Stan laurel heard this tune, he asked Hatley to use it as the Laurel&Hardy theme song. In his eyes it perfectly represented their characters. The song was first used for "Blotto".
- Stan&Ollie wrecked a lot of cars in their movies. Sometimes the studio rented wrecks from a specialized company. The owner of this company was very proud of his work and he insisted on driving them himself. There were compartments in every wrecked car. The owner folded himself into these compartments to be able to pull the handles that made the car go forward.
- The flight of stairs used in "The Music Box" still exists and they serve as a pilgrimage for a lot of Laurel&Hardy fans. It is situated in Vendome Street, Los Angeles. It consists of 131 steps.
- In "The Chimp" the role of the chimpanzee called Ethel is played by Charles Gemora, a small man in a handmade gorilla suit. In the 1930's Gemora was the go to men, when in need of a gorilla.
Well I can go on for hours, but I won't. Maybe I will make a follow up to this article in the future, because there is a lot more to tell about these two actors. And they deserve all the credits they get. In my opinion Stan&Laurel can be seen as two of the most influential people in American Cinema.