Ever since Netflix released their new series "Stranger Things" people have been telling me I should really watch it. So I did and I'll tell you one thing: you should watch this! It's binge worthy!
What is it about?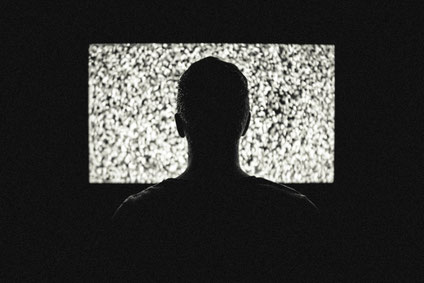 "Stranger Things" is set in the early 80's (1983). It starts with the disappearance of a 12 year old boy named Will Byers (Noah Schnapp), after a night of playing games with his friends Mike (Finn Wolfhard), Dustin (Gaten Matarazzo) and Lucas (Caleb McLaughlin).  When he is riding his bike home he encounters some sort of creature and vanishes from the face of the earth. When Will's mother Joyce (Winona Ryder) discovers Will did not come home, she and her other son Jonathan (Charlie Heaton) contact the local police department. At the same time a young girl with a shaved head and wearing a hospital gown appears at a local diner and tries to steal some food from the kitchen. When the owner of the diner catches her, he takes pity on her and feeds her, while calling social services. When they arrive they turn out to be hostile and kill the owner. The girl escapes. In the meanwhile Joyce receives a phone call from what she thinks is Will just before the phone short circuits. She tells this to police Chief Jim Hopper (David Harbour), but he doesn't believe her. Will's friends walk into the girl in the woods and Mike takes her home and hides her in the basement. Soon they find out the girl's name is Eleven and she possesses telekinetic powers. From this point on strange things begin to happen and there seems to be more to Will's disappearance than you could imagine...
What about the actors?
To me there are two absolute stars in this show. The first is Winona Ryder. She is brilliant in her role of the somewhat instable and financially challenged mom of the missing Will. Ryder was pretty big in the 90's (I loved her in her roles in "Dracula" and "Girl, Interrupted"), but I hadn't seen anything new from her for a really long time. What a way to come back into the spotlights. But there is another girl to steal the show and that's the twelve year old Millie Bobby Brown as Eleven. I can't even express in words how much I enjoyed her acting in the show. She is so great. Eleven has a very limited vocabulary so Brown has to rely on her face expressions mainly and she does a wonderful job. But there are more great performances in the series. All the young actors do a pretty good job and I love Gaten Matarazzo as Dustin. David Harbour does a great job portraying the alcoholic and addicted Chief Jim Hopper, who lost his daughter to cancer.
Who will like this?
The show has sort of a Steven Spielberg atmosphere; it kind of reminds me of "The Goonies" and "E.T.". But it also has a lot of Stephen King elements in it. It breathes the eighties and it drove me to the edge of my seat multiple times. Just try it out and decide for yourselves
How many seasons?
Unfortunately there is only one season yet, consisting of 8 episodes. But a second season is announced for 2017. 
Rating?