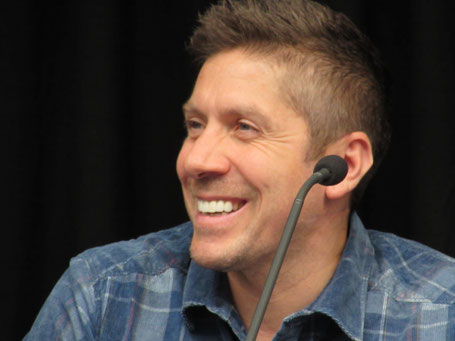 As a part of Amsterdam Comic Con countdown, we'll have a special In the Spotlight today!  We're writing about Ray Park! Ray Park is one of the Film & TV guests on Amsterdam Comic Con this weekend. He is a Scottish actor, author and martial artist. He's best known for his role as Darth Maul in Star Wars Episode 1: the Phantom Menace. But he also played in X-Men (Toad), G.I. Joe: The Rise of Cobra and G.I. Joe: Retaliation (Snake Eyes), Spartacus: Blood and Sand - Motion Comic (Arkadios), Li Xiao Long chuan qi (Chuck Norris) and way more! 
We were already lucky enough to have seen Ray Park before. We attended his Q&A at FACTS convention in gent (Belgium).  So we will also tell you a bit more about this experience! He will also be doing a Q&A at Amsterdam Comic Con: On Sunday at 11:15!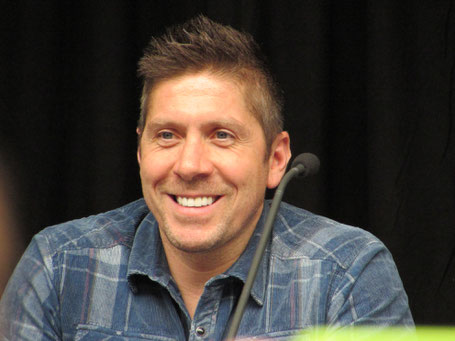 So.. Let's talk Star Wars! Have you all seen Star Wars Episode 1: the Phantom Menace? Isn't Darth Maul great? I really liked the character. The fights are great to watch!
When he was younger he loved to watch Bruce Lee, Steven Seagal, Chuck Norris & all ninja movies. He was thrilled to be a part of Star Wars.  At FACTS Ray told he loved the experience. He felt lucky the fans like Darth Maul and want to hear about it. He enjoys still being able to talk about Star Wars. For the role of Darth Maul, they were looking for 1 person to fulfill the role. (Both the stunts and the acting). Based on his work in Mortal Kombat: Annihilation, Ray was invited for a conversation about the role. As soon as he heard Dart Maul would have a light saber, he had many ideas on how to it. He didn't thought however, that we would get the role. But he did!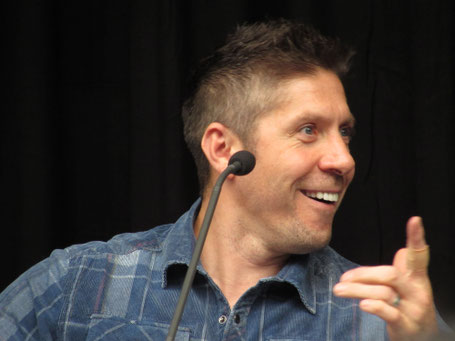 We really enjoyed seeing his Q&A at FACTS. He was very enthusiastic, answered all the questions. He was really happy to be there and it was fun to listen to him. We're thrilled to see Ray again in Amsterdam this weekend. Of course I'll attend the Q&A again :). Let us now if you have any questions for Ray. What did you think of Darth Maul? We'd love to hear!   
And for those attending Amsterdam Comic Con: Make sure to visit Ray (Either for an autograph, photo op or the Q&A)!