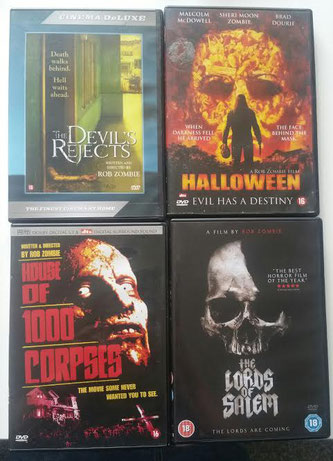 This week in the spotlight: Sheri Moon Zombie. I'll start with a small introduction for the people who haven't heard of her. Sheri Moon Zombie is an American actress, model, dancer and fashion designer. The first movie (I saw) she played a role in was "House of 1000 Corpses". Sheri is married to Rob Zombie (known for his work as musician, film director, screenwriter and film producer). 
Sheri played in several of her husband's movies. This may sound lame. Just easy casting: Let your girlfriend/ wife play in your movies. But in my opinion this is not true at all. Sheri is just awesome in these movies and I'm always excited to see her act. She's very unique and not just the regular horror-actress. And I love that. 
She plays the role of 'Baby' in one my favorite movies: "The Devil's Rejects" (This is te sequel to "House of 1000 Horrors"). The movie is about the (crazy and dangerous) Firefly family. They're back an they're on the road to escape the police force. But they're very dangerous! I totally love Sheri Moon Zombie in this movie. And Sig Haig. They're both members of the family Firefly. Sid plays Captain Spaulding. He wears clown make-up and he's so scary (I don't think Pennywise is scary anymore!)! I'll never forget how captain Spaulding looks haha. My favorite moment from "The Devil's Rejects" is a scene with Captain Spaulding. I'll share my favorite quote with you. Captain Spaulding says (After he knocks down the kids mom and jumps in the car to steal it): "What's the matter kid, don't you like clowns? Why? Don't we make you laugh? Aren't we fucking funny? You better come up with an answer because I'm going to come back here and check on you and your mamma."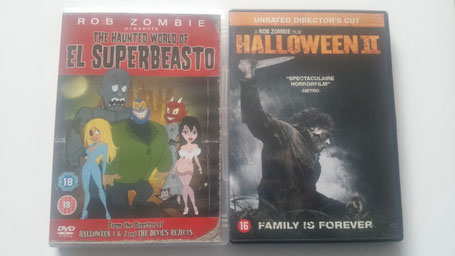 Baby seems a bit childish. Her squeaky voice doesn't really help to take her seriously. But don't be fooled. She's mean and sadistic and this character really surprised me over and over again in "The Devil's Rejects". When she doesn't get what she wants, you better watch out. Because she'll get it. And she doesn't mind killing someone on her way to it. In this movie Sheri shows us that she can play everything. She plays the naive and beautiful girl (to tempt men into helping her), the crazy dangerous girl (oh beware!) and the girl in the family Firefly (she has a great chemistry with Sid Haig and Bill Mosely. 
She also played in Rob Zombies "Halloween", "The Lords of Salem", "The Toolbox Murders" and more. I'd love to see her in more movies. And I'd definitely love to meet her at a convention! Have you heard of Sheri Moon Zombie? Do you like her movies?