Soutland follows the work of the Los Angeles Police Department.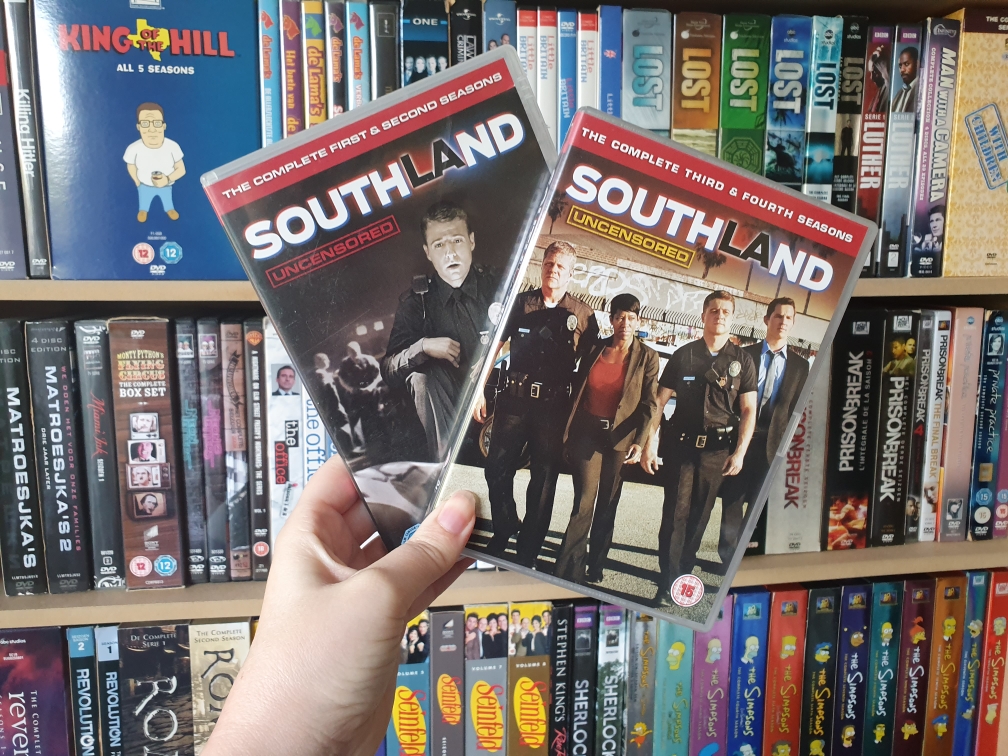 How about the actors?
I started to watch Southland, just because Michael Cudlitz has a huge role in it. He plays officer John Cooper. But a lot of you, might also know him as Abraham Ford in the Walking Dead. Though Michael plays a completely different role in Soutland. John Cooper is really nothing like Abraham! There are a 'few' other familiar faces. Do you watch Gotham? Then you have seen Ben McKenzie as James Gordon. In Southland, he plays the role of Officer Ben Sherman. And then there's Regina King (who plays Detective Lydia Adams), she's also known for American Crime, the Big Bang Theory and 24. 
Who will like this?
You will ;)! If you like police series, you will. Me, I don't really watch series like CSI. I've watched some Law & Order, but not regularly. But, I did love the Wire and Oz. So if you like these 2, there's definitely some potential in Southland for you too. I had never heard of it, before I was looking up in which series/movies Michael Cudlitz had played. It's one the series from which I think: how could I not have known that this one existed. I enjoyed every minute of it and am sure many other will and have too. 
A lot is happening in the series. Of course there are crimes to solve, but you see a lot of the detectives and officers as well. You get to know them, see what they're struggling with. That makes it great to watch! 
How many seasons?
Not enough! There were 5 seasons. (2009 - 2013).   
My opinion
I was hooked after just watching one episode. I truly love the whole cast, they're amazing! The storyline always stays interesting and kept on surprising me. I always felt like watching another episode. 
My favourite actress in this series is Regina King! She does a really, really incredible job as detective Lydia Adams. She plays a very strong character and does it very convincingly. Ofcourse I also loved Michael Cudlitz as John Cooper. It just proves that he's an incredible versatile actor. He plays so many different roles. I almost wouldn't recognize him when he plays John Cooper. Love that! Nice to know: When I asked Michael Cudlitz about Southland at Dutch Comic Con, he told that Regina King was his favourite. 
My rate