Wentworth is about a womens prison. Bea Smith goes to prison for attempted murder of her husband. It starts with Bea's days in prison and follows her around. You get to know the other inmates. And you'll see Bea's struggles.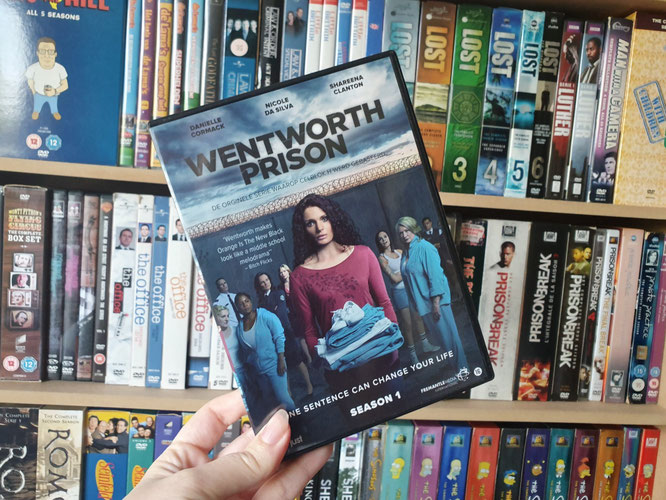 How about the actors?
I've seen many great actresses in this movie! Most of them, I didn't knew before watching Wentworth. Bea Smith is portrayed by Danielle Cormack. Before Wentworth, she starred in Rake and Buzzy Bee and Friends (voice). You might know Nicole da Silva for her roles in the series Rush and Dangerous. In Wentworth, she plays top dog Frankie Doyle. 
Who will like this?
You'll like this if you think Orange is the New Black is way too soft. Wenthworth contains more action, blood, revenge and manipulation. I do watch Orange is the New Black, and it's a nice show to watch. But compared to Wenthworth, it's paradise over there! Wentworth is definately a more raw version. But it's ot just plain action: You get to know the characters very well and learn about their difficulties. It's just not as 'girlie' as Orange is the New Black. 
How many seasons?
Season 4 should premiere on may 10th, 2016!    
My opinion
I really like watching Wentworth. There's a lot going on and anything can happen. I liked it from the moment I started watching. All of the characters have their charm. But ofcourse I have a few favourites :). I really like Frankie, who wants to be top dog and is unpredictable. But also insecure and trying to find herself. I really like how bloody annoying Pamela Rabe is as Joan Ferguson. And I always feel for Liz (played by Celia Ireland), who doesn't seem to have luck on her side. All the inmates have an interesting story. And the series keep surprising me.  
Rate