In February 2016 we went to Walker Stalker Con in London (UK). Walker Stalker is a fanconvention for "The Walking Dead" and it was held in the Olympia in London. 
First thing on our agenda was the panel of Sonequa Martin-Green (Sasha) and Kenric Green (Scott). We arrived early at the entrance, to make sure we wouldn't miss it. The panel would start at 10:15, and the doors for general admission opened at 10:00, so there was no time to lose!
As soon as we got in, we sprinted to the panel area. Luckily for us, everyone was still looking around.  So we even got a seat at the front! It took a while, because the organization was checking whether there were still some people with VIP tickets who wanted to get in. But then, Sonequa and Kenric appeared on stage!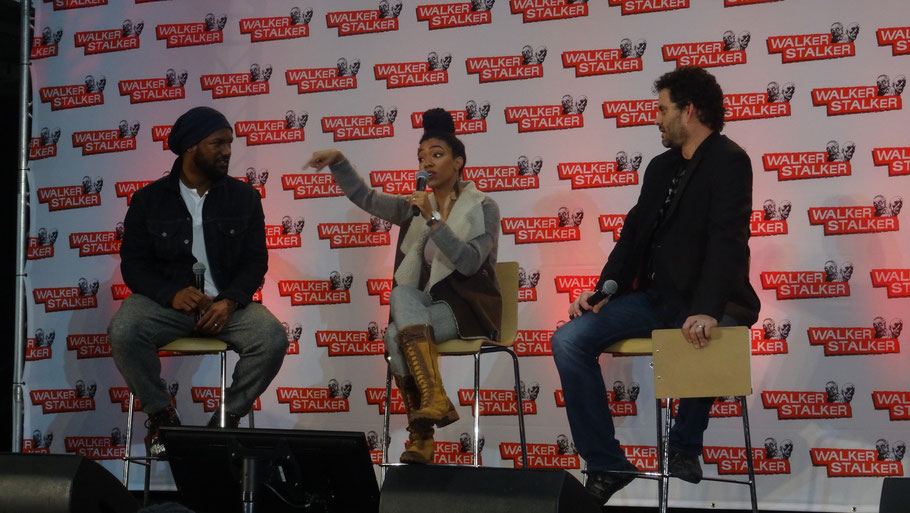 Walker Stalker Con panel
And, wow, I was impressed. What a nice couple!! From the moment they entered, there was this amazing energy. It was great to see them look at each other, while answering the questions. They both bring so much energy and positivity, it was an amazing start of the convention for me! They were both open for all the questions and clearly had fun in answering them. They made us feel like we could ask anything.
We've seen Sasha having a difficult period in "The Walking Dead". I think the storyline is very daring and interesting. But is also pushed Sasha a bit further away from me.  She was very unpredictable. When I was listening to Sonequa, I just couldn't image the angry, tough Sasha. Sonequa was so enthusiastic, warm and kind. Sasha seemed so far away. I loved to see that, because it made me realize what a great actress Sonequa actually is. She is really covincing in her role as Sasha. In future episodes, it will only be more fun for me to watch Sasha develop.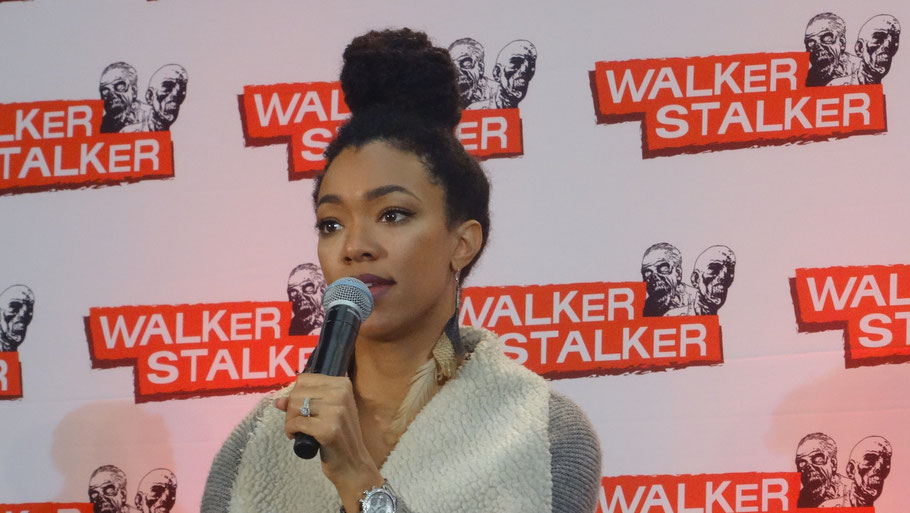 Kenric Green and Sonequa Martin Green
I also hope to see more of Scott in the series. Scott is still in the clinic where Denise is taking care of him. His storyline still has so many possibilities. I hope he recovers soon,  so we can see some more of Kenric on the show!
Unfortunately we only saw the panel. Sonequa and Kenric had to leave at 12:30 on Sunday and we didn't have the time in the morning to go see them. So, my opinion is purely based on seeing their panel!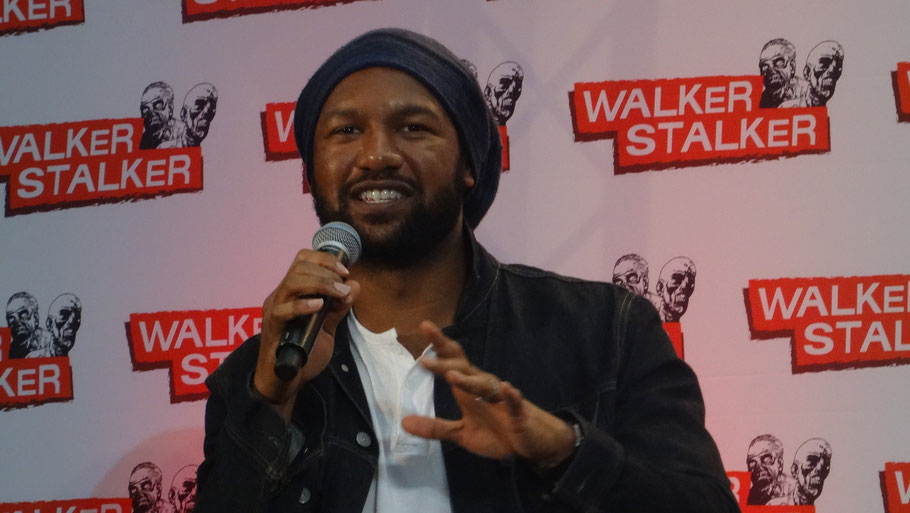 I really hope to see them again someday and write more!