We went to London for a few days. We attended Walker Stalker Con London, but of course we also did some shopping. I bought a few movie/ serie related things! 
Here's what I bought: 
"Star Wars" shirt
"Hunger Games" shirt
Dvd "Boyhood"
Dvd "Side Effects"
Dvd "We are what we are"
Magazine Empire
Magazine SFX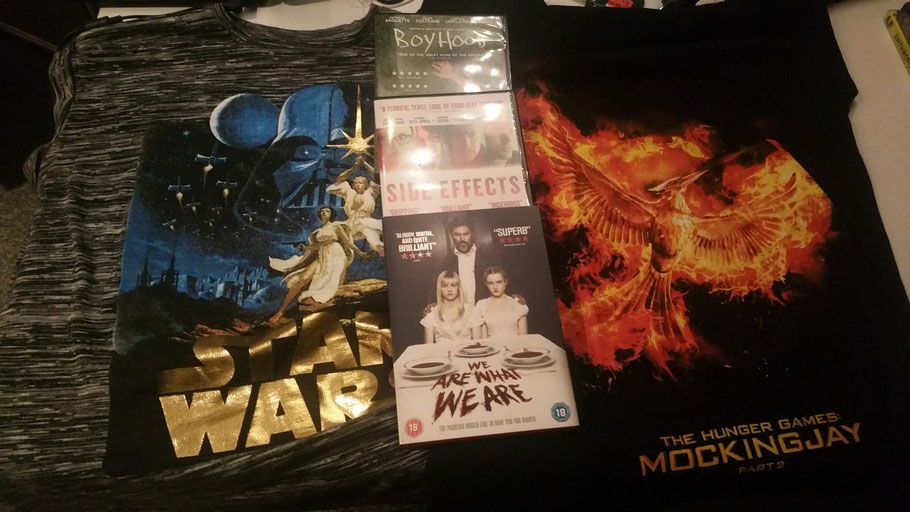 I was very happy to find these two shirts. There seem to be film shirts everywhere, but often only t-shirts for men. I only like to wear the "girlie" shirts. The offer for me is very limited. Most shirts are not available in girlies. The shirt that are girlies, are mostly cheesy and too girly. I'm not into the "I love Daryl" shirts.. So finding a shirt I like is a difficult journey for me. I'm lucky to have found 2! (Bought @ Primark)
I bought the DVDs at Fopp. I haven't seen any of them yet. I heard good things about "Boyhood", so I'm really curious. I remembered the trailer of "Side Effects", but I never got around to actually seeing the movie in the cinema. I've never heard of "We are what we are" before, but I liked the story, so we'll see!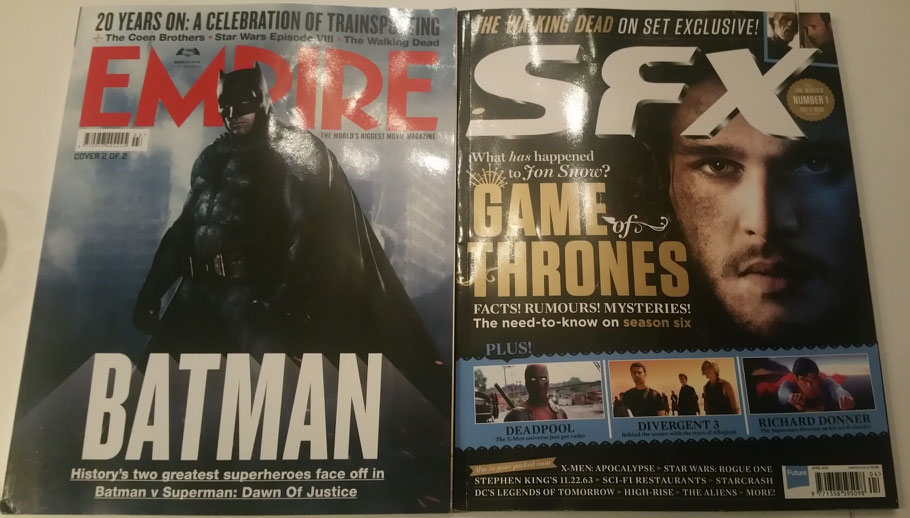 At the airport, on our way back home, I bought 2 film magazines. That's what I'm really missing in the Netherlands! Some nice film magazines. I love to read them. I saw there are some articles about "The Walking Dead", "Game of Thrones", "Star Wars" and "The Flash". So what else do I need?