In this blog we write about meeting Ken Foree. Normal font = Liv, Italic = Carola.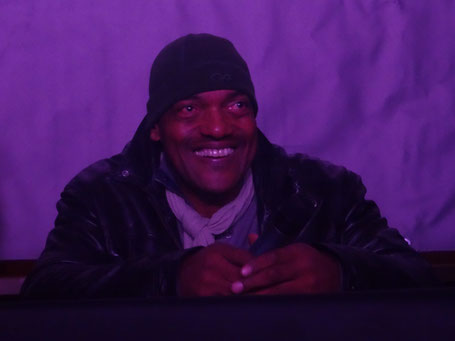 November 2015 we attended Weekend of Hell in the Turbinenhalle Oberhausen. This convention was jampacked with stars from the horrorscene and some other categories. One of the guests was Ken Foree. He is known for his role as Peter in Dawn of the dead. He also plays in Water For Elephants and The Devil's Rejects. The Devil's Rejects is one of my favourite movies so I was excited to see Ken at Weekend of Hell!  
And let me just say this one thing...if you ever attend a con with Foree on the guestlist go and have a talk with him. He is absolutely fabulous. Imagine us at a con. We walk around in absolute frenzy. Taking pictures just for the hell of it. I was taking one of my sevenhundred pictures of Ken and when he saw that he made contact instantly. Absolutely! We were walking around like crazies, making photos etc. And very much trying to be invisible. But we weren't invisible to Ken Foree. He noticed us and he also seemed it to think it was kind of funny that we were so shy.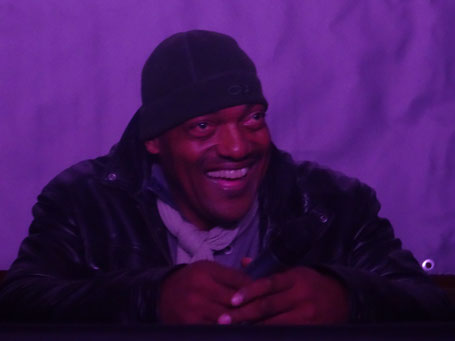 He waved us to his table, not to force an autograph on us but for a talk. Ofcourse my first instinct said RUN, but I didn't. We walked towards Ken. He asked us if we were having fun and showed real interest.  It was a lot of fun. He was such a nice guy and we talked a bit about The Devil's Rejects as well. This guy was so cool we had to get a photo with him. And so we did. Yeah, we decided to so the second day. Because he's such a kind and awesome guy. And ofcourse a great actor! And he didn't just stuck to the one conversation. He was sittng close to the Q&A stage. And almost every time we walked by, he smiled, waved, or said someting. He really likes to interact with his fans and really puts an effort into it. 
When it was finally time for the photo op there seemed to be a big delay. We were told to come back later. And we actualy talked with Ken about the delay. He was still signing at his table: There was a delay because of another guest. So he had to wait. So we even joked around a bit about it. We went back to the queue to see how things were going and then, there was the moment! When we were in line for the photo, he made contact with the people in line constantly. And when we got in front of the line he recognized us and I instantly got a happy feeling. All my nerves were gone and when it was my turn it almost felt like taking a picture with a friend. So all I can say is: it's absolutely worth your time and money to bring a visit to the great Ken Foree. I totally agree! It was awesome. And it kept us at the convention till the very end. Ken Foree was one of the last ones for a photo op. And then we still had to wait to get our photo. So that was an excellent reason to stick around some more :). I really enjoyed meeting Ken Foree and I will always remember it. I would definitely recommend every convention to ask him to come and all the visitors to go for a photo op or autograph!